We are going to set a new record of Guinness Records book and we want the highest Yell to be heard from the Yell Park
Yell Extreme Park is located in Yenokavan village (Tavush region)- South to Yerevan, Capital of Armenia. It's two hour drive from Yerevan and two and half from Tbilisi, Capital of Georgia. Actually, the population of community is 612 people. Mostly, they are engaged in cattle and agriculture.

Apaga Resort, which is also located in Yenokavan and Yell Extreme Park provide approximately 60 workplaces to the people living in community. During the last 10 years, stable tourism growth was recorded in the community, which led to the improvement of social conditions of the villagers.



The territory is mainly mountainous and rocky hillsides covered with a green carpet of Alpine meadows, which ensures perfect conditions for the development of eco and adventure tourism in Yenokavan. Tavush is sometimes reffered to us as a little Armenian Switzerland.


Our Story
As the first adventure park in Armenia, Yell Extreme Park gives an opportunity to do extreme sports without being a professional. It is located 142 km away from Yerevan and 158 km away from Tbilisi. Here we do our best to lighten up the world and live the moments with full enjoyment. The team of Yell Extreme Park has created an amazing opportunity for those who are searching for adventures and adrenaline.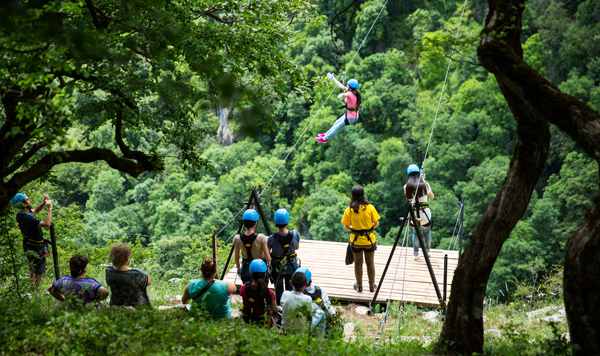 Our first Zip-line flight took place in July, 2015. A year later, in August 2016, the quantity of visitors surpassed 15.000. In that period, the activities were regularly accrued. Since November 2015, one can also experience paragliding or ride a bike in mountains. Next year two more Zip-lines were constructed. Now our longest line is 750m with the height of 200-300m and the speed of 5-7m/s.

New activities adjoined the park recently – people can try their forces in Paintball and Extreme Swing. If they love speed, they can join our Off-road tours or ride Yell track. There are also horseback riding tours in the nearest mountains lasting up to 7 days.

Now we are designing a new Zip-line with the length of 2680 m and the height of approximately 250 m. There will be 4 parallel Zip-lines from the place of Yell Extreme Park to the village of Yenokavan. We are going to set a new record of Guinness Records book and we want the highest Yell to be heard from the Yell Park.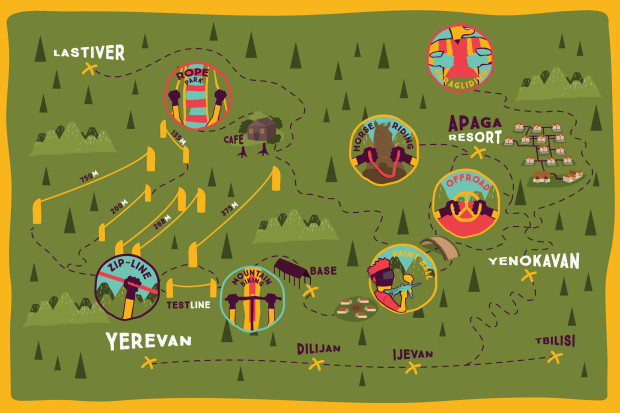 We are hungry for adventures and we all need to feel more
Every time we are planning our trips we want to discover new places and new emotions. The longest Zip-line will be an amazing chance to change the world of adventure.

For many years in some mountainous countries the Zip-line has been used as a transportation method. Now Zip-line tours become popular vacation activities and one of the best adventure sports.

Zip-line allows the person to move from a certain location to the other with a cable extended between the two point at a certain distance. In reality, there are two primary forces that affect acceleration; one is due to the component of gravity in the direction of motion and the other is a combination of friction and other resistive forces.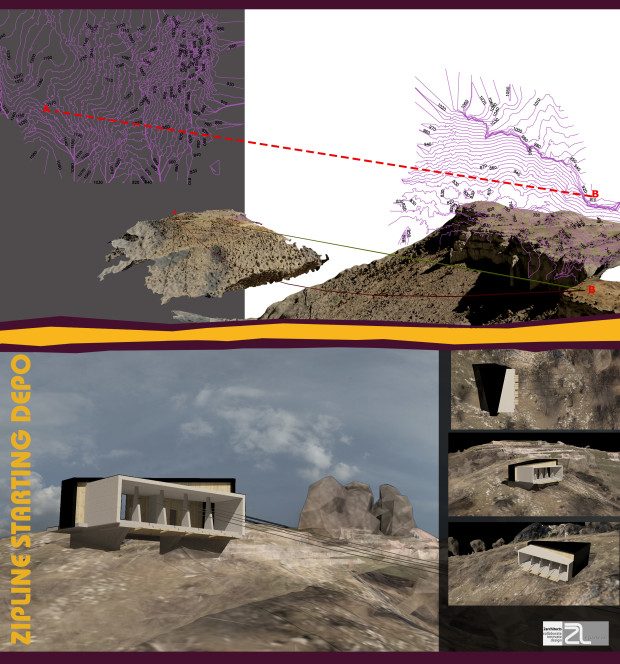 Zip-line with the length of 2.7 km: The duration of flight will be maximum of 3 minutes and the speed of 120 km/h.

The harness: The Super Ripper will allow to fly head first down and will keep safe.

Product description: Multiple adjustment points keep the rider balanced. Color coded safety straps make it easy to put on and off. Made from 5,000lb test mil-spec webbing and high strength quick adjust buckles with adjustable leg and shoulder straps keep the people locked in.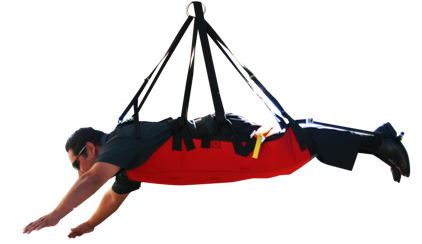 Pricing: Individual fee for Longest Zip-line is $60. But if you get your ticket in advance via Indiegogo you will get 50% discount – one price for 2 tickets.

To finish our project we need
$ 80-100,000 – We are designing 4 parallel lines.The overall length of the lines will be 12.000 meters. (1 meter costs 6.5$, 4 parallel lines, each for 3000 meters, (including taxes).

$ 10-15,000 – Harnesses for Zip-liners.

$ 25-30,000 – Construction costs.

If we don't reach our entire goal, we will build 2 parallel Zip-lines, instead of 4, which, in fact, will reduce the capacity of servicing simultaneous flights.


Other Ways You Can Help
We are very thankful to all those who contribute, but also those who will help us realize our big project by sharing our campaign. You can really help to reach our goal using Indiegogo sharing tools or by having your say in Social Media platforms. Thank you for your contribution.

Live the moment
We want people to feel the adrenaline, to overcome all the fears that they may have, to live the moment and enjoy every minute of the life. Time in Yell Extreme Park allows others to connect with their fun inner child — impulsive and unrestrained, not afraid to bend rules, not afraid to stand out, and comfortable in their own skin.

At the heart of our project is the idea of collective action or "bringing people together" for a happy world.

For those who love heights, thrills, Zip-lining, or just having fun…



Source: www.indiegogo.com