Military Service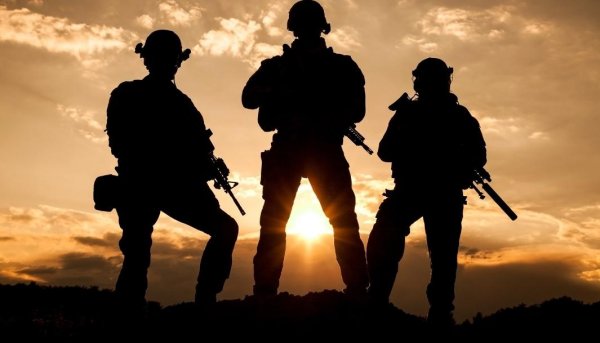 Armenia has compulsory 2-year military service for youth from the age of 18 to 27, with reserves up to the age of 35. It is the obligation of every citizen to serve in the military in one form or another, utilizing talents or developing them for the benefit of the country. The enlistment process is handled by the commissions of the military commissariats in the area where the men are registered, during the months of January and May. Civilians present themselves there (if they are unregistered, they must report to the nearest commissariat) after the draft declarations. Declarations are made twice a year, from April to June and Oct to Dec. Troops may serve as scouts, mechanized infantrymen, tankmen, or engineers. For more information, visit mil.am.
Ministry of Defense Hotline
1-28 or 012-210-000
M-F - 9-6
There are four commissariats in Yerevan:
1 - Halabyan 19a - 010 399 673

2 - Azatutyan 2a - 010 200 084

3 - Nelson Stepanyan 3 - 010 635 560

4 - Chekhovi 26 - 010 460 661
Other commissariats in Armenia can be found in:
Ashtarak - Narekatsu 23 - 0232 31 991

Artashat - Atarbekyan 135 - 0235 23 680

Armavir - Mashtots 53 - 0237 27 388

Martuni - Garegin Nzhdeh 10 - 0262 44 876

Abovyan - Yerevanyan 1/66 - 0222 20 043

Vanadzor - Ousanoghakan 11 - 0322 47 704

Gyumri - Tumanyan 19 - 0312 52 207

Goris - Orbeliner 9 - 0284 22 306

Ijevan - Artsakh 3 - 0263 32 350

Yeghegnadzor - Arsenyan 19 - 0281 22 041

There are two programs new conscripts could take part in, as well.
I Am — designed to encourage a willing decision to serve on the frontline, engaged in combat duty and in special tasks units. Those who take part in this program can sign a term contract for three years, with seven months of leave provided throughout, starting from the 6th month. First 5 months are for training. One week on leave, one week in units, two weeks on front lines, on combat duty. Stipends will be paid while on leave, and 5 million AMD will be transferred at the end of the service into the conscript's account, to be used for: buying an affordable apartment through a subsidized mortgage program, creating a small farm complete with light agricultural equipment, or as tuition fee compensation.
I Have the Honor — designed to link the postponement of one's service to a future as commander. It is open to young men enrolled in state or private universities who meet health and study requirements, setting them up as future potential officers. Throughout their studies, they will attend courses at the Vazgen Sargsyan Military University on Saturdays, completing their studies with a Bachelor's degree and a lieutenant's ranking. They will then serve in the army for three years. Civilian profession will be taken into account, a competitive salary paid, and upon completion of the years of service, tuition fees compensated.
Those with dual citizenship, who have previously served in another country's military for a minimum of 12 months before obtaining Armenian citizenship, are generally exempted from doing so in the RA. Exemptions may also be provided based on education or family status, temporary health conditions, and by the decision of the presiding government. Failing to complete military service in Armenia leaves you open to criminal charges by the government.
Topics
Armenian by Birth

The Tallest Trees Have The Strongest Roots - Victor Akulian

Armenian by Birth

Artak Abrahamyan - Homecoming with a new beginning

Armenian by Birth

Armenian by Birth

Tatevik Khatchikian - The Founder of Blooming Armenia

Armenian by Birth

Repat Impact: Lucineh Kassarjian

Armenian by Birth

Repat Impact: Sara Anjargolian

Armenian by Birth

Armenian by Birth

Nare Bejanyan: When Music Meets Mountains

Armenian by Birth

Brick By Brick: How VERELK Supports Business in Artsakh

Armenian by Birth

Karaberd - Bringing the Diaspora Back to Rural Armenia

Armenian by Birth

Creopia: Vanadzor's Art Hub

Armenian by Birth

From Two Different Worlds with One Common Goal

Feature article

Re-shaping Armenia: projects that need your support

Creators

DiasPROա: a video project that promotes Diaspora Armenians

Creators

Georgi Kevorkov: Armenian Global Community

Repatriation

A Repat from Iran Boosting Medical Tourism in Armenia

Feature article

Diaspora and Economic Development: A Systemic View

Feature article

Dual citizenship in Armenia: The nature of the debate since independence

Feature article

Diaspora Engagement: New Opportunities, New Vision

Feature article

Can Diaspora Bonds Supercharge Development Investment?

Feature article

Development through Diversity: Engaging Armenia's New and Old Diaspora

Armenian by Birth

Repat for Six Years and Twenty-five Days

Armenian by Birth

Armenian by Birth

A teenager Integrating in Armenia: Do's & Don'ts

Armenian by Birth

116 Days In: Repatriates' Views on the New Armenia

Armenian by Birth

A Repat Experience: Comparing with a Canadian Lifestyle

Armenian by Birth

Armenian by Birth

Yeram Fabien Tomarci - How Do I Work in Armenia

Armenian by Birth

Nairi Zadikian - Connecting the Dots

Armenian by Birth

Per Aspera ad Astra: One Year in Armenia

Armenian by Birth

Armenian by Birth

Armenian by Choice

Opportunities For Teenagers in Armenia

Armenian by Birth

Repat Experience: Living in Ejmiatsin

Armenian by Birth

Armenian by Birth

Armenian by Birth

How I ended up in Artsakh's Kashatagh Province: Part I

Armenian by Birth

Levon Hayrapetyan. From Dublin to Armenia

Armenian by Birth

Why Armenia - Hrayr Barsoumian

Armenian by Birth

Why Do Millennials Repatriate? - Araz Kekejian

Armenian by Birth

Armenian by Birth

"Nothing hits you by surprise or shock, unless you're a pedestrian trying to cross the street, of course." - Raffi Youredjian

Armenian by Birth

Why Millennials Repatriate To Armenia?

Armenian by Birth

Armenian by Birth

Hilariously Awkward Situations You May Face: Vol. 1

Armenian by Birth

Armenian by Birth

Armenian by Birth

Armenian by Birth

Armenian by Birth

Armenian by Birth

Sonya's Guide to Achieving the Armenian Dream

Volunteering

Armenian by Birth

The Difficulties of Moving

Armenian by Birth

From Engagement to Investment: The Story of Olivier Mouradian

Armenian by Birth

Armenian by Birth

Armenian by Birth

Armen Avak Avakian: The Best Time To Be In Armenia Is NOW

Armenian by Birth

Armenian by Choice

Armenian by Birth

Armenian by Choice

To live in Armenia means to have self-esteem!

Armenian by Choice

Tips on Navigating through Armenia

Armenian by Birth

Finding Your Way Around in the Pink City

Armenian by Choice

Making It In Armenia: The Tourist

Armenian by Choice

Armenian by Birth

Armen and Arpi Khachatrians

Armenian by Birth

Armenian by Birth

Armenian by Choice

Armenian by Birth

Armenian by Birth

Armenian by Choice

Armenian by Birth

Armenian by Birth

Armenian by Birth

FIVE Years discovering the Armenian Highland!

Armenian by Birth

Armenian by Birth

Hayrenaser Moves To Armenia

Armenian by Birth

The Turning Point: Armineh Panossian

Armenian by Birth

Armenian by Birth

Armenian by Birth

Armenian by Birth

Armenian by Birth

Armenian by Birth

Armenian by Birth

Armenian by Birth

Sevag and Tamar Gosdanian

Armenian by Birth

Armenian by Choice

Armenian by Birth

Armenian by Birth

Armenian by Birth

Armenian by Birth

Armenian by Birth

Armenian by Birth

Armenian by Birth

Armenian by Birth

Armenian by Birth

Armenian by Birth

Five Differences Between NYC and Yerevan: Metro System

Armenian by Birth

Armenian by Birth

Armenian by Birth

Armenian by Birth

Armenian by Birth

Tadevos and Sasnuhy Paskevichyan

Armenian by Birth

Armenian by Birth

Armenian by Birth

Armenian by Birth

Armenian by Birth

Armenian by Birth

Armenian by Birth

How To 'Repat' Part Two: Making It Here

Armenian by Birth

Armenian by Birth

Armenian by Birth

Armenian by Birth

Armenian by Birth

Armenian by Birth

Digital Nomad

Alexander Maslenkov - Digital Nomad from Belarus

Digital Nomad

Serouj Baghdassarian - Digital Nomad from Lebanon

Armenian by Birth

Levon Der Bedrossian: The Long Way Home

Armenian by Birth

From Russia to Martuni, Armenia: The Woman Behind Tagani

Armenian by Birth

Joanna Derbedrossian: Lessons Learned in Armenia

Repatriation

Why do millennials repatriate? - Hagop Degermedjian

Repatriation

Armen Mardirossian - Repat Story

Armenian by Birth

"The time to move is now." - Caique Gudjenian

Armenian by Birth

Armenian by Birth

Volunteering

Raffi's Very Diverse Birthright Armenia Experience

Volunteering

The Experience of Lifetime

Armenian by Choice

"Loretsi" Brian: A Peace Corps Volunteer Extends His Stay for Another Year in Armenia

Volunteering

Meet Birthright's Pathway to Armenia Fellows

Volunteering

Volunteering

Meet Birthright Armenia intern Rachel Townzen

Feature article

Rules of Conduct for Citizens During Hostilities. Call to Action

Armenian by Birth

Ariss Kouyoumjian: American Soldier, Armenian Duty

Volunteering

From Belgium to Hayastan: How Language Shouldn't Hold You Back

Armenian by Birth

Armenian by Birth

Gayane Manukyan: From Armenia Back To Armenia

Armenian by Birth

"You need more than just patriotic reasons to come back to live in Armenia." -Tatev Petrossian

Armenian by Birth

Sarine Arslanian: A Storyteller in Armenia

Armenian by Birth

Impact of Global Armenians: Alain Touhadian

Armenian by Birth

Back to the Basics in the Motherland; my Armenia

Armenian by Birth

Making It In Armenia - Understanding

Armenian by Birth

Armenian by Birth

Armenian by Birth

Armenian by Birth

Armenian by Birth

Nune Malakyan: I Found Myself In Armenia

Armenian by Birth

From Good To Great: Zorah's Success Poetry

Armenian by Birth

Making It In Armenia: Pretending

Armenian by Birth

About the Hybridity in Diaspora

Armenian by Choice

Armenian by Birth

That was then…This is now

Armenian by Birth

Things I Like About Yerevan – Compared To Los Angeles

Armenian by Choice

Armenian By Choice: Hiroki Tachiiri From Japan

Armenian by Choice

Armenian By Choice: Liliana and Monica Condes from Colombia