My Experience
A Soldier in His Own Right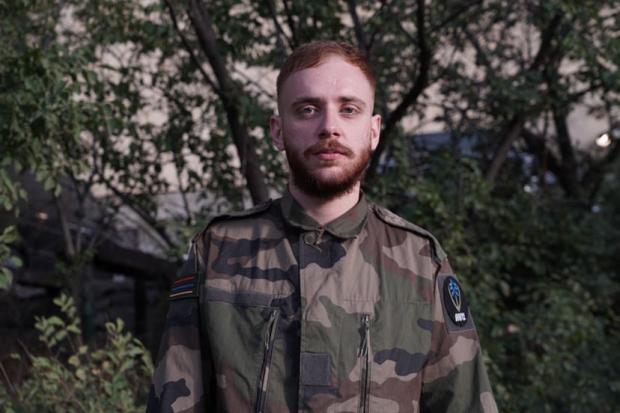 "Returning to the homeland was my sole desire after the war in 2020. They were soldiers of my age who strode across the frontline to protect their homes, families, and country. Witnessing the atrocities that came upon them from afar made me think of my share of responsibilities as an Armenian."
Born in Armenia, raised in Marseille, France, Davit Sapondjian arrived in Armenia in March 2021. Being in the last year of the business school and required to do an internship to graduate was all he needed to realize his long-awaited dream of coming home. He seized the internship opportunities that
Birthright Armenia
provides to graduate and make his repatriation experience smoother at once. He spent six months in the Birthright Armenia program, working for a business consulting agency and a wedding planning company.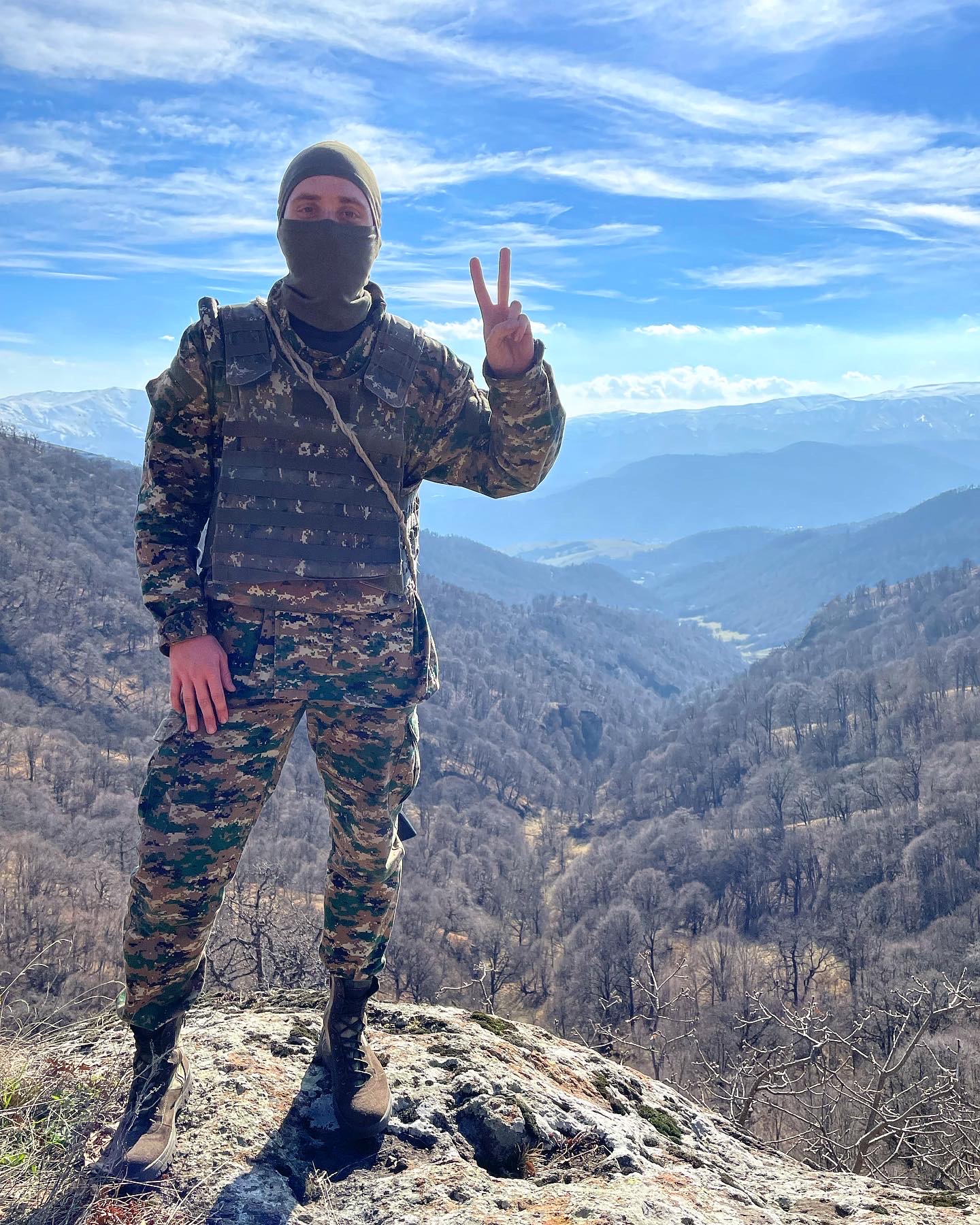 Be the end of his internship, he joined
VOMA
(Armenian: Ողջ մնալու արվեստ, English: Art of Survival) to gain military skills. The non-governmental organization trains individuals above 16 to provide various types of support to armed forces. "I got to know about VOMA when my older brother joined them in 2018. As a person who hasn't served in the army, I realized the importance of being physically, mentally, and intellectually prepared to respond effectively in times of hostilities," says Davit. He believes the development of these three aspects is crucial for having a robust nation.
First aid, alpinism, and working with different firearms were some of the skills that he gained throughout a three-month and six-month courses. He is still on the lookout for any new training that VOMA organizes such as the use of virtual reality in shooting lessons. He goes to their bootcamps to assist the young group of the volunteers joining the program. " Now, I'm ready if the time comes," says Davit thoughtfully.
His preparedness also comes from the mental states in which he has been for the past two years. He recalls the incidents of September 2022 as of the hardest experiences he has had in Armenia. "Azerbaijan attacked Armenia on September 12, 2022. VOMA proceeded to send its volunteers and reinforce the positions in the front line. I was set back due to some legal reasons. I stayed in Yerevan and provided logistic support for my friends," recalls Davit. "They all returned safely, but seeing them off to war has been the most unsettling experience for me," He continues.
Although Davit is actively involved in the program, VOMA does not prevent him from maintaining a personal life. He lives with his brother in Yerevan and has a social circle that includes both diaspora and local friends. "As someone who grew up outside of Armenia, I tend to spend more time with the diaspora, but I'm glad that VOMA allowed me to reconnect with locals and make new friends," says Davit. As for his career, he works for a French-based company where he assists his team in the development of a social media platform called Miasin for Armenians around the world. Recently, he has also set up his own project with a fellow repat to stimulate agricultural growth in the regions. Named Amur, the project will encourage landowners with vacant lands to grow crops.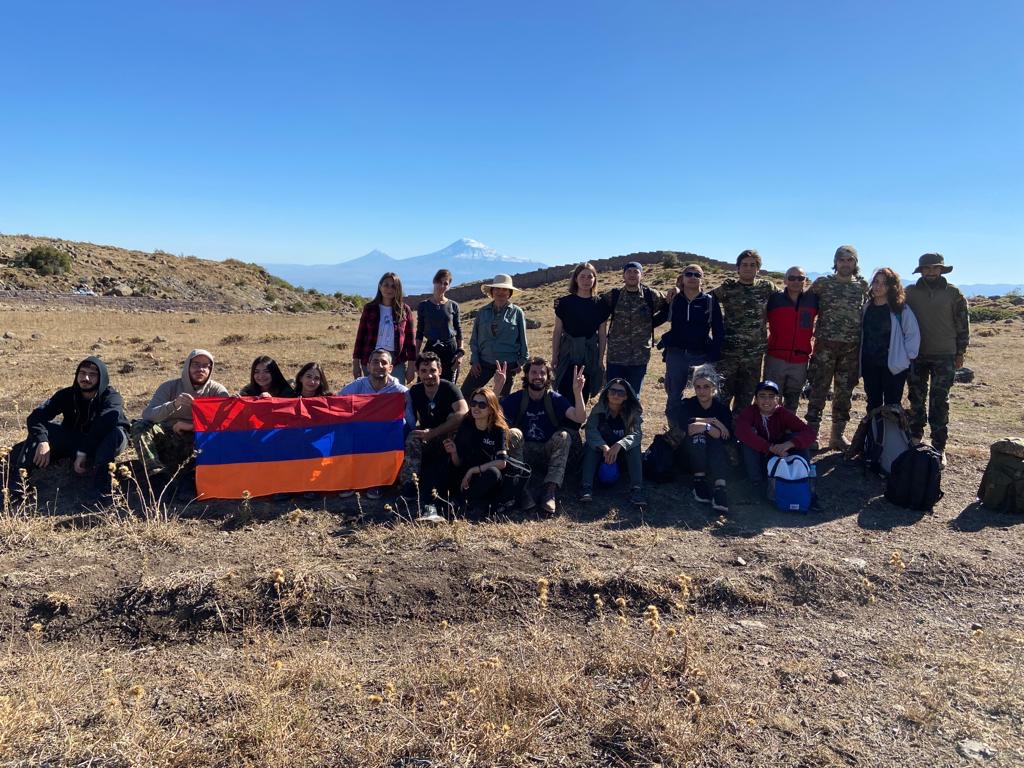 Davit believes that the most significant contribution that Armenians living abroad can make is their relocation to the country. " While acknowledging that every Armenian wishes to be here, I would never tell anyone to come back. It's a very personal choice. However, I just want to let them know that despite all the geopolitical and economic challenges, the real issue lies in the population decline that the country is facing. One might not be able to provide any tangible help but their mere presence here is enough to help the country withstands its enemy," he describes.
The story of Davit exemplifies the desire of many diaspora Armenians to return to their homeland and contribute to the country's development. Now he's willing to cast the light upon the path he's taken for those who wish to follow in his footsteps and help them make their contributions through programs like VOMA and Birthright Armenia.
Read More
See all
Feature Article

Rules of Conduct for Citizens During Hostilities

Volunteering

From Belgium to Hayastan: How Language Shouldn't Hold You Back

Armenian by Birth

Ariss Kouyoumjian: American Soldier, Armenian Duty

Armenian by Birth

"The time to move is now." - Caique Gudjenian