My Experience
04.08.2021
Armenian by Birth
Ariss Kouyoumjian: American Soldier, Armenian Duty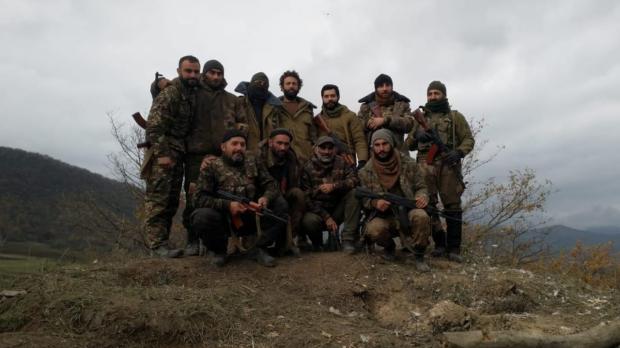 This interview is conducted by Repat Armenia with Ariss Kouyoumjian, a Lebanese-Armenian-American Civil Engineer and a former soldier in the U.S. Army who fought in the recent Artsakh War for 40 days. Ariss served next to our brave and young men who sacrificed their lives for our safety and the protection of our homeland.
Ariss, before your big move to Armenia in 2019, can you tell us about yourself, your background and your connection to the Armenian community back in Lebanon?

- I was born and raised in Lebanon but moved to the US when I was 14 years old. There, I studied Civil Engineering and at the same time I joined the U.S. Army. I served for about three years as a Chief Officer. After my graduation, I moved to the Gulf countries where I worked in my major with different international companies for many years. Going back to your question about my connection to Armenia and my Armenian community, my parents raised me with the following concept: The most important thing in our lives is preserving our Armenian identity and protecting our land no matter what. Also both my parents were active in the Armenian community. My mother and her family own the Boulghourjian Center and they are actively involved with the Armenian Relief Cross of Lebanon.
Despite your strong attachment to your Armenian identity and homeland, your first time to Armenia was in 2019. How did you decide to move to Armenia? Can you tell us about your first impression and your repatriation process?

- I always felt the urge to be in Armenia. Being raised with the mentality that our identity and our country come first, was the motive to make the move, especially after 2018. Eventually, I did it and I fell in love with Armenia. Armenia isn't the same that some used to describe. It is a safe country and has its rules.
People here are so welcoming and generous. It happened that I was disappointed in some situations, but this is normal. I came to a new country, a country where there was a soviet influence while I was raised by a western mentality. I also faced some difficulties when it came to work since the expectations from the employers are different from how I used to in the countries that I lived in. So whatever misunderstandings happen, it's just because there are cultural differences which we can't blame anyone for and we definitely can overcome them.
Despite some of these disadvantages I wasn't disappointed and I didn't think of leaving. On the contrary, Armenia is the place where I want to live. It's flourishing so fast and one of the main reasons that encourages me to stay is the new generation. They are doing their best to attract the diaspora and bring them home.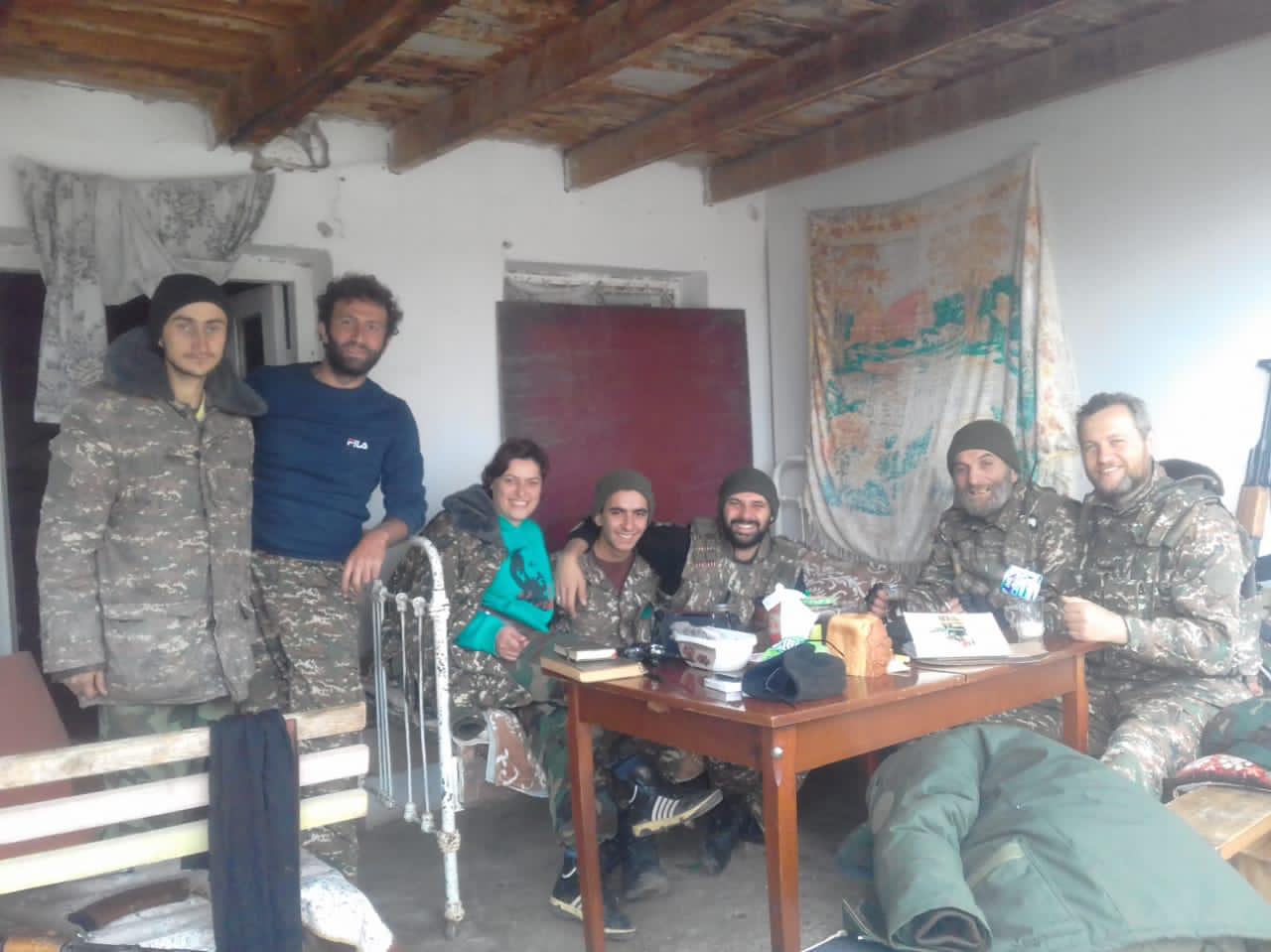 2020 was a tough year for everyone and especially for Armenia and Armenians all around the world. You were one of the people who immediately took action and volunteered to serve in the army during the war. We know it's a very delicate topic to address but can you please tell us a little bit about it?

- The moment I heard about the attack of Azerbaijan on Artsakh and the outbreak of war, I immediately went to the (commissariat). I informed them about my years of experience as a soldier in the U.S military. However, I was told to wait. I waited a few days but every time I saw in the news who was martyred and how young they were my blood was boiling, I couldn't believe I was still waiting. I couldn't see our young children fighting for our homeland while I was still home, I couldn't accept that. I started thinking of ways that will help me to go to the front lines.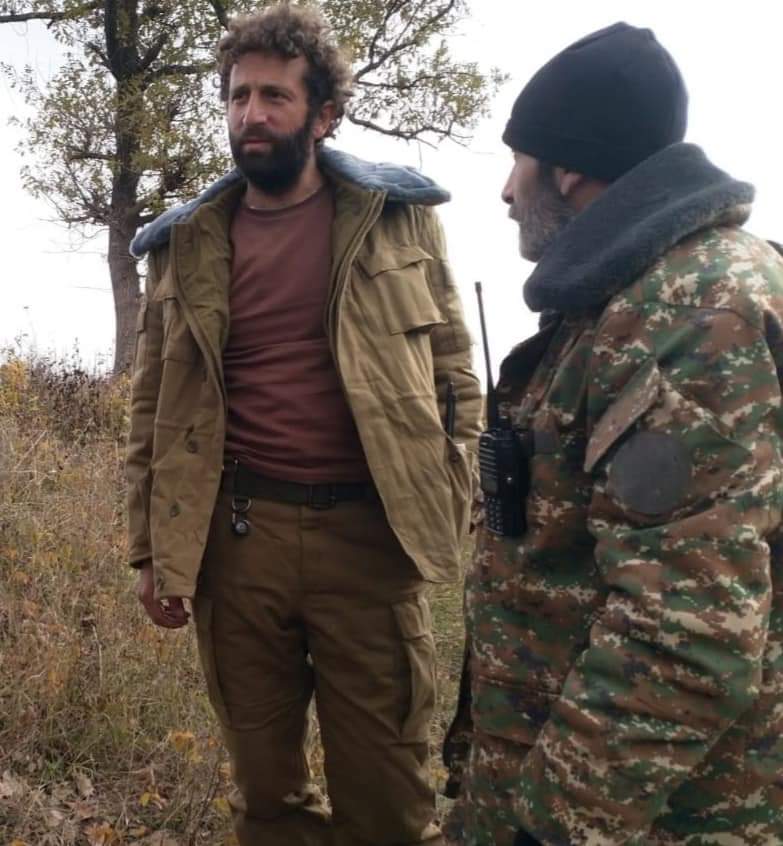 When I heard about VOMA Center and their training I reached out to them. I told them about my experience and I joined them. I had training with them for one day and the next day we left for Vardenis. From there we went to Karvachar and stayed the night, then we received news that Azerbaijanis are attacking Karmir Shuka so we went to Sarushen then through Sarushen we entered Karmir Shuka and we did fight against the Azeris. Being a sniper, and familiar with NATO tactics helped me to manage my squad right. The majority of my squad members joined through VOMA, we also had soldiers who fought in the 90s war. Despite the ceasefire which was extremely painful for us, I'm proud that I fought next to this brave, young generation. The majority never held a gun before, yet they fought fearlessly, words can't describe their heroism. They showed their loyalty, their patriotism and unconditional love to our homeland. I couldn't be more proud of them and until the last day we stayed protecting Karmir Shuka and Taghavard even after the ceasefire.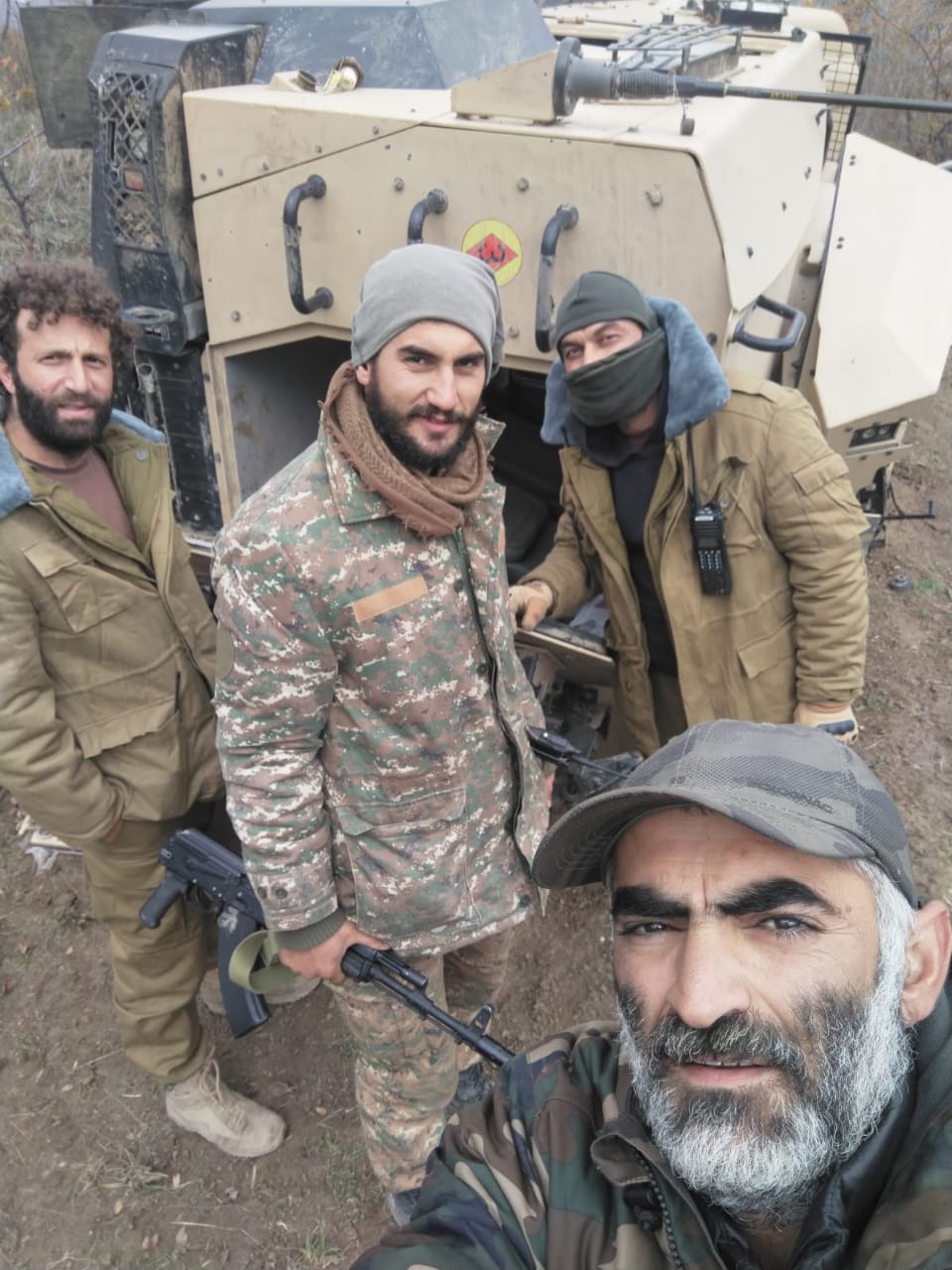 What did the war change in you? Also, what's your message to the fellow diasporas?

- This war increased my attachment to Armenia and my people. My responsibility is to train and pass my military experience to our Armenian army, to train this young generation. The outcome of the war made me more determined to stay in Armenia. I think my mission is to use my entire experience that I gained while serving the U.S. Army for the security of homeland and my nation. The war didn't end for us. We need to be ready and prepared.

Regarding my message to the diaspora, I ask you to come and see how life in Armenia is. Armenia needs you, without repatriating you will never be able to tell how people are living in Armenia and how the situation is. All I can advise you is to make the move just like I did. Come, invest and live in Armenia. Make Armenia flourish. If we don't live, work and invest in our country one day we will never have one. If we think that we deserve Armenia then we have to do everything in order to protect our motherland. That's all I wish for, I wish to see all diasporas coming back home and know and cherish the value of our land.
Dzovag Soghomonian
Read More
See all