My Impact
Hrayr Barsoumian: Building a Future in Armenia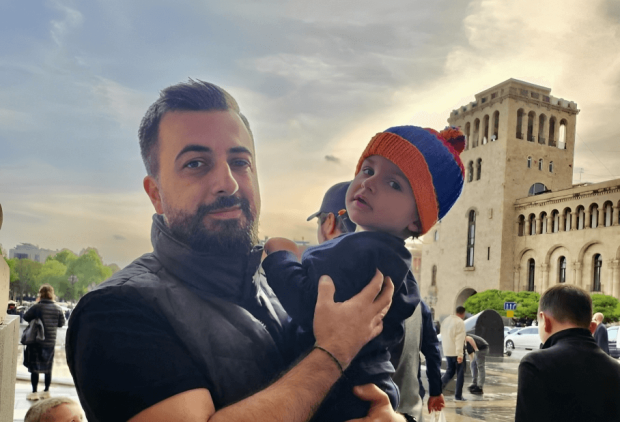 In the vibrant landscape of repatriates who have found their way back to Armenia, Hrayr Barsoumian's journey stands out as a testament to perseverance and dedication. Born into an Armenian family in Lebanon, Hrayr followed his heart and decided to relocate to Armenia five years ago. Since then, a lot has changed for the country and Hrayr personally. Despite the challenges, Hrayr's determination led him to establish his firm,
Optimize Consulting
, a thriving venture offering a range of business consulting services.
Finding a Home in Armenia
Hrayr Barsoumian's path to Armenia was paved with dreams and a strong sense of purpose. From as early as 2012, he aspired to make his move to Armenia a reality, captivated by the rich heritage and culture of his ancestral homeland. "I decided to come here because of my upbringing and the emotional ease that I feel being in my homeland. I owe a lot to what I learned growing up," he explains.
However, the journey was not without its hurdles. Hrayr encountered setbacks during his initial attempts, unfamiliar with the intricacies of the local market. Undeterred, he persisted and made the final decision to relocate in 2018, setting up a home in Armenia. This process required patience and resilience, but Hrayr's unwavering determination allowed him to overcome the challenges.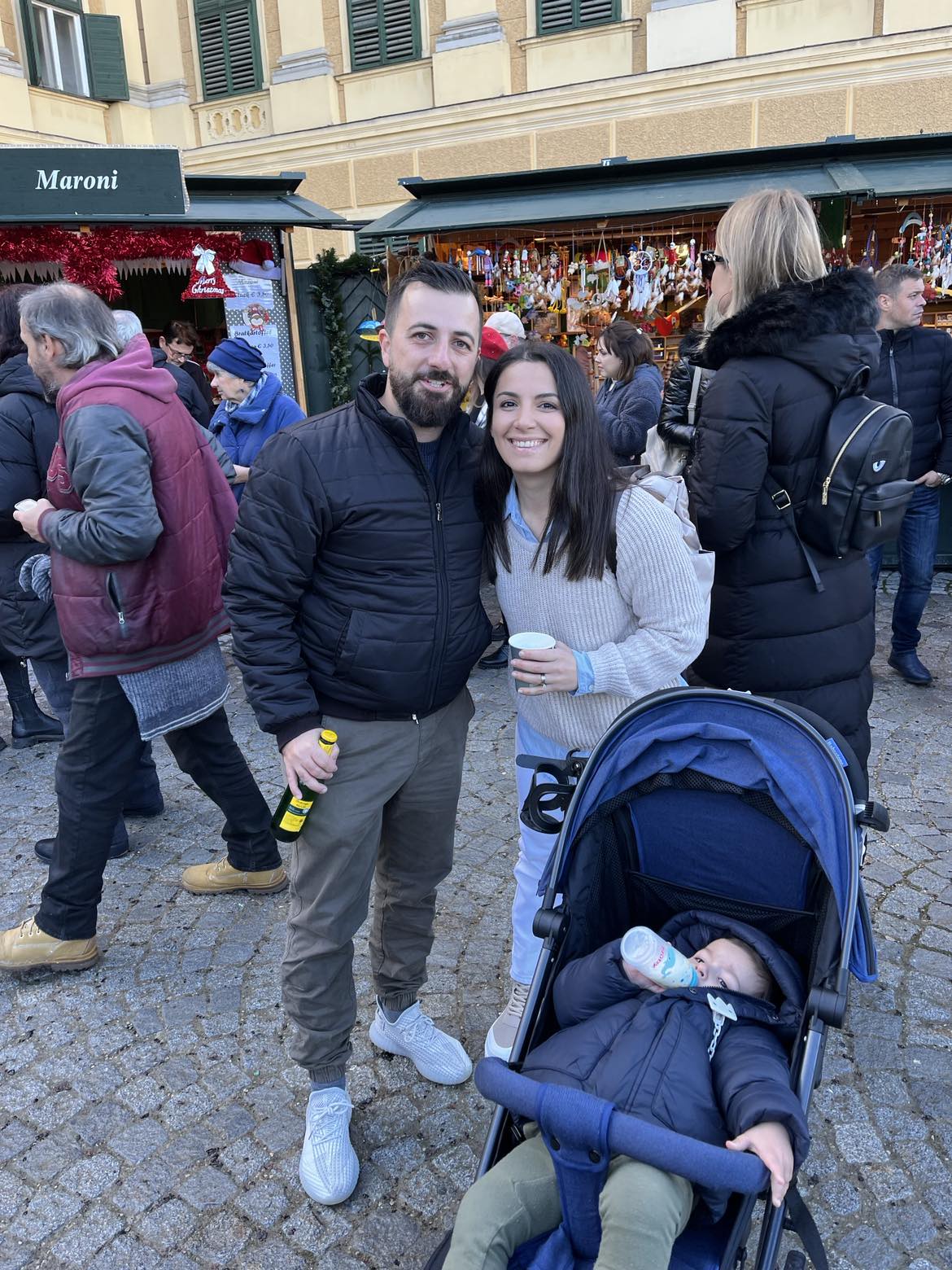 Since
the last time we featured him
, both the Armenian nation and Hrayr's life have undergone significant changes. In 2020, Armenia experienced the 44-Day War, a tumultuous period that deeply impacted Hrayr, who volunteered and lost many dear friends. Despite the hardships, Hrayr and his wife Shogher, whose mother repatriated just days before Armenia declared independence, found joy in welcoming their firstborn, Raffi, into the world. Hrayr also established Optimize Consulting a little over a year ago, offering a wide range of business consulting services to companies and individuals alike.
Navigating Challenges and Embracing Opportunities
Hrayr's transition to Armenia involved adapting to a dual perspective, considering both his status as an expatriate from Lebanon and a repatriate to Armenia. This presented unique challenges as his expectations sometimes clashed with the existing market dynamics.
One crucial lesson Hrayr learned when moving was the importance of finding a stable housing solution, as the issue of rent can pose a significant challenge for individuals and families, especially in Yerevan. Recognizing this, Hrayr and his family made the decision to establish roots in Armenia by becoming homeowners in Proshyan.
Reflecting on the advantages Armenia offers, Hrayr emphasizes the fundamental sense of belonging and feeling at home. Armenia, for him, represents an emotional connection rooted in his upbringing and identity as an Armenian. Despite acknowledging that other places may offer greater financial opportunities and luxuries, Hrayr's decision to settle in Armenia was driven by his deep-rooted connection to his homeland.
An Entrepreneurial Journey
Starting his own enterprise was a natural progression for Hrayr, who possessed a strong desire to take initiative and create something meaningful. Before establishing Optimize Consulting in 2022, Hrayr gained invaluable experience as an investment fund associate at
Riviera Capital CJSC
, founded by a fellow repatriate, Garen Mikirditsian. The knowledge and tools he acquired during this time set the foundation for his entrepreneurial venture. Optimize Consulting has quickly flourished, offering an extensive array of services, including management advising, startup support, market research, and professional training.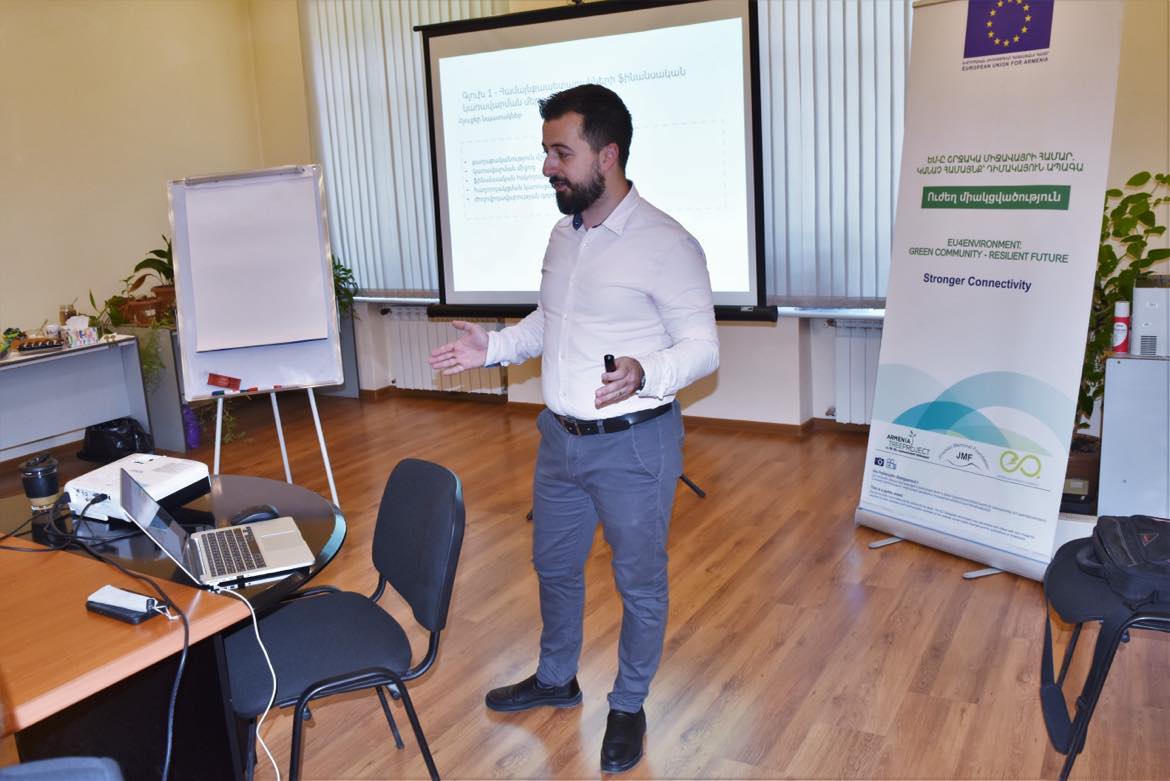 Reflecting on the first year of Optimize Consulting, Hrayr expressed satisfaction with the firm's diverse range of activities and its involvement in both the Armenian market and international projects. "It's been an interesting, exciting, and busy first year. I consider year one to be a major success since, from its founding, the firm has been involved in many different sectors and activities," he explains. The work also has not been limited to the Armenian market. Besides working in Armenia, Optimize boasts clients in the United States, Australia, Lebanon, UAE, and Saudi Arabia in various sectors.
Looking ahead to the future, Hrayr aims to build upon these successes and further establish Optimize Consulting as a trusted and respected entity.
Advice for Aspiring Professionals in Armenia
Hrayr offers valuable advice for those seeking to establish themselves in Armenia. From a personal standpoint, he highlights the importance of managing expectations realistically, avoiding the pitfalls of idealizing the country. "By experiencing Armenia beyond the lens of a tourist, prospective repatriates gain a more comprehensive understanding of the nation's nuances. I caution against viewing the country through rose-tinted glasses. There needs to be a realistic approach [to repatriation]," he explains.
Professionally, Hrayr emphasizes the significance of conducting thorough market research and analysis to ensure sustainable growth and success. Emotional investments, though gratifying in the short term, may not lead to long-term stability. By combining careful planning and entrepreneurial spirit, individuals can navigate Armenia's evolving landscape and find rewarding opportunities.
Staying Committed to the Homeland
In light of the challenges that Armenia has faced in recent years, Hrayr acknowledges the pain and uncertainties that have cast a shadow over the nation. However, he remains resolute in his commitment to the homeland and optimistic about its future. "Our home (Armenia) is hurting, and parts of it and even some of its residents are missing. Despite the challenges, I cannot give up on my homeland and become a stranger here. Feeling like an outsider in my own homeland would be the hardest thing. So, I hold onto hope," he says.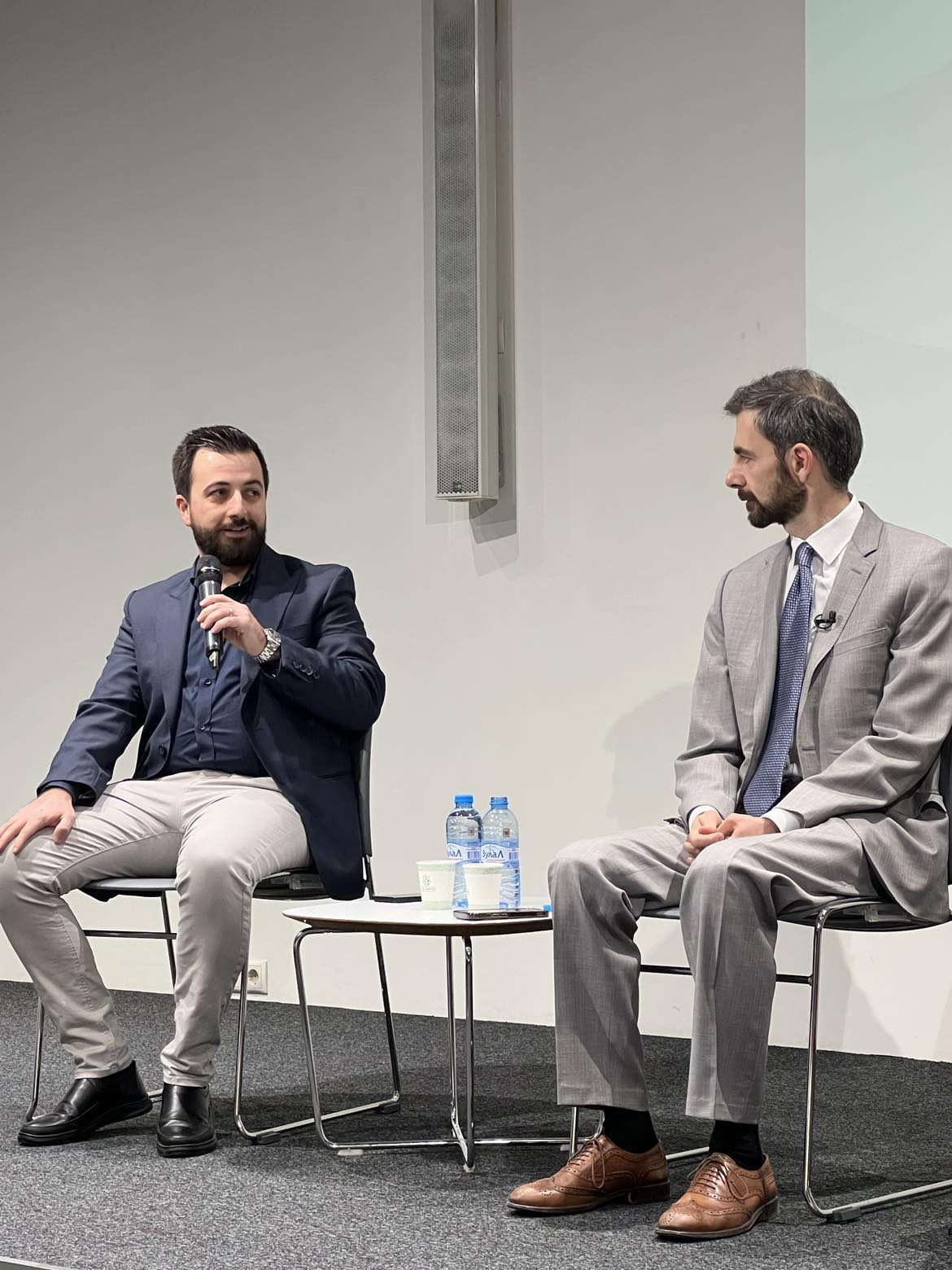 Hrayr believes the home will be rebuilt, sooner or later. "While we can't bring back those we've lost, we won't abandon them. By each of us doing our part and creating here, we can fulfill the dream of a homeland we envisioned," he explains. Despite the profound losses suffered, the essence of Armenia endures, inspiring Hrayr and others to keep their faith and actively contribute to the revitalization of their cherished homeland.
Hrayr's journey exemplifies the spirit of repatriation, resilience, and entrepreneurial drive. With his move to Armenia and the establishment of Optimize Consulting, Hrayr embodies the
Repat Armenia
mission. As Armenia continues its transformative journey, individuals like Hrayr inspire hope and exemplify the power of vision, determination, and dedication in shaping a brighter tomorrow.
Read More
See all