My Impact
Re-shaping Armenia: projects that need your support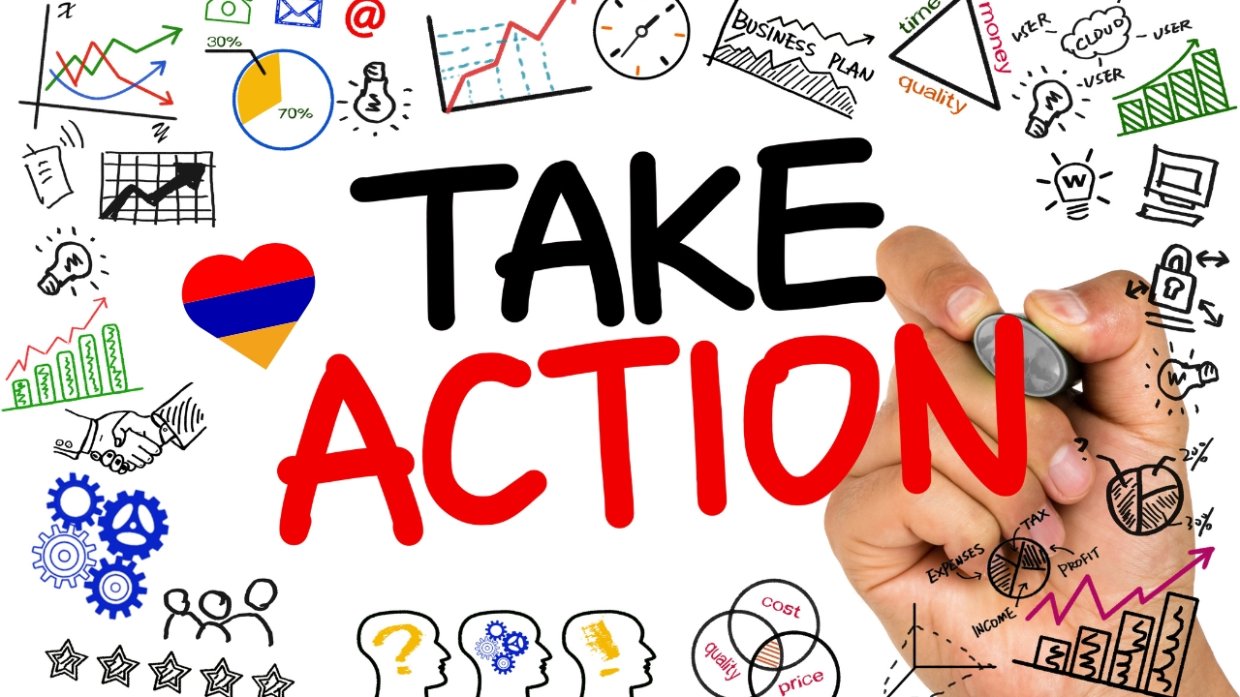 In this review, we will share with you the most significant and diverse projects that are aimed at the development and prosperity of Armenia and Artsakh. We will not talk about large and well-known projects, but will share those that are less well-known. It is nice to see that the vast majority of them were initiated by representatives of our diaspora and repatriates.
These projects must be supported on a permanent basis. The war is not over for us, and it is critically important to do everything possible to ensure the sustainable development of our country. It could be financial support, donating your time and skills, or even just spreading the word about these projects. We have no right to stop supporting these and other projects even for a day.
Social, humanitarian and medical projects
The VIVA Foundation
(Doctors and Volunteers of Armenia) was established on April 7, 2016 during another military aggression by Azerbaijan in the Republic of Artsakh. The first real help (medical supplies, an ambulance, etc.) was provided by the Foundation to Artsakh on the 4th day of the war. It was during this difficult period that the history of the fund began. The main concept of the foundation's activities is to help equip hospitals in Armenia and the Republic of Artsakh with medical equipment, medicines, materials, tools, etc. The foundation is registered in Armenia. Transparency and openness of their work is one of the important principles of "VIVA". You can donate to the foundation
here
.
Facebook
/
Instagram
Oqni
is an Armenian non-profit NGO founded by a team of Armenians of various professional backgrounds from the Diaspora (USA, Canada, France, UK, Germany) and Armenia. The goal of the organization is to create a full cycle of new generation prostheses with integrated rehabilitation support, produced in Armenia, in order to restore the abilities of war victims and amputees at no cost. The oqni team is determined to make Armenia an innovation hub and promote advanced AI-controlled 3D printed prostheses through a joint R&D platform. You can support oqni
here
.
Facebook
/
Instagram
/
LinkedIn
Armenian Wounded Heroes Fund
is a non-profit organization dedicated to supporting and empowering wounded Armenian soldiers. The foundation's all-volunteer team in the US and Armenia implements complex and effective projects: rescue systems and first aid supplies; advanced medical care; support for health, nutrition and moral-spiritual health. The founders of the foundation cover all administrative expenses and deliver 100% of every dollar donated to the wounded and fallen heroes of Armenia and Artsakh. You can support the fund
here
.
Facebook
/
Instagram
Transparent Armenia Charitable Foundation
- this foundation provides sustainable humanitarian assistance with true transparency of funding, activities and costs. Initially, it was a grassroots initiative launched during the war in Artsakh to collect humanitarian aid for those affected by the war. The organization was co-founded by
Haik Kazarian
, a repatriate from Canada, and is funded entirely by donations from friends and family living in Canada, USA, France, Latvia, UAE, Ukraine, Russia, Spain, Australia and many other countries. You can watch a short documentary video about the work of the foundation
here
. You can donate any amount
here
.
Facebook
/
Instagram
All for Armenia
is an initiative that later became an NGO. It was started by a group of Armenian repatriates and representatives of the Diaspora, including an active member of our community of repatriates
Araz Kekejian Sahakian
from Lebanon. The guys are committed to the development of Armenia and the formation of its future. At the start of the 2020 Artsakh War, they decided to use their connections with the diaspora and friends from abroad to help the Artsakh refugees and maximize their impact at this critical and difficult time for all Armenians. You can support their educational and humanitarian projects
here
.
Facebook
/
Instagram
Armenian Food Bank
is an analogue of foreign organizations that help the poor or those who find themselves in a difficult situation with the most important things - food, hygiene products, medicines, things.The organization supports those in need throughout Armenia and Artsakh. You can support the project financially or as a volunteer
here
.
Facebook
/
Instagram
Спеши к добру
- for over 10 years, the foundation has been helping the children of Armenia in various areas. You can read more about this wonderful fund in our long interview with
Elena Akopyan
, President of the Fund,
here
. You can support the fund financially
here
. They always need volunteers, so if you are interested, write to them on social networks.
Facebook
/
Instagram
Hidden Road Initiative
is a charitable non-profit organization founded by
Nanor Balabanian
in 2011 at the University of California, Santa Barbara. HRI provides humanitarian assistance to remote villages in Armenia, conducts educational summer camps, provides scholarships to graduates, and renovates schools and kindergartens in border villages. Since its founding, HRI has grown in both the size and scope of its projects. You can support HRI financially
here
. They are always looking for volunteers, so you can contact HRI by writing to them.
Facebook
/
Instagram
Education and culture
Gradarak
creates modern libraries to give impetus to new knowledge among the younger generation and provide them with interesting, educational leisure. The primary goal of the organization is the construction of libraries in remote villages of Armenia in order to improve the level of education and broaden the horizons of the inhabitants of these regions. The idea of Gradarak came from the English teacher
Aryusik Zeynalyan
, who taught under the Teach For Armenia program at the Amrakits village school. You can support the project
here
.
Facebook
/
Instagram
Zartnir
was created after the 4-day April war.
Areg Abramyan
decided to develop the education sector in Armenia, as it is the cornerstone in building a strong and democratic state. Zartnir chose to develop students' skills through world-famous books translated into Armenian, as well as books from Armenian authors. The mission of this program is to create equal opportunities for the students of Armenia and Artsakh to receive an education of the 21st century. You can support the program
here
.
Instagram
/
Facebook
Mtqaran
is an independent intellectual platform with an Armenian accent, created by
Aramo Hunanyan
, who moved to Armenia from Moscow in 2019. The name originated from the addition to the word "Mitq", which means "thought" in Armenian, the suffix "aran", which serves to designate a place. Here everyone will find lecture series, dialogues, educational micromodules, master classes in such areas as science, religion, and art. The guys share interesting material using a very creative and interactive approach. You can support the project
here
.
Instagram
/
Telegram
/
Facebook
/
YouTube
Self Education Platform (SEP)
- officially founded in November 2020, this platform is a non-profit organization/movement aimed at introducing non-formal education in Armenia. SEP draws inspiration from the German and Scandinavian systems of philosophy Bildung and Folk-bildung. Bildung is a combination of the education and knowledge necessary to thrive in society, as well as the moral and emotional maturity to work in a team and have personal autonomy. You can support the platform
here
.
Facebook
/
Instagram
Sustainable development of Armenia and Artsakh
reArmenia
is a platform for collaboration, where people who are concerned about the problems of their homeland raise issues related to 14 different areas, or suggest ways to solve them. The platform brings together the four most important assets of Armenians around the world: knowledge, connections, professional experience and material support. reArmenia is an innovative tool that can be used by individuals as well as public and private organizations. At the moment, there are 8 active projects for cooperation and 5 active fundraising campaigns on the platform. It is encouraged to support at least one of these projects on a long-term basis.
Facebook
/
Instagram
/
YouTube
Karaberd House
- many people in Armenia have not heard of the village of Karaberd, located about ten kilometers from the country's third largest city, Vanadzor. With a mission to revive the village,
repatriates Vache, Harut, Arakel and Ani started the Karaberd House
project. Five friends bought a half-destroyed house and began work on its reconstruction. The goal of this project is not only for people to own a village house; it's to encourage them to come and spend time in towns and villages that rather go unnoticed. They want to build a community of people who take joy in being in the great outdoors, in the heart of nature - we all get to have a place to stay in that's not Yerevan, Dilijan, or Tsakhkadzor. This project is aimed at revitalizing ghost towns and villages in Armenia, starting with Karaberd. They are collecting funds to renovate a two-story building in the village. Whoever donates $250 (or more) becomes an occupant of the house. Being an occupant means you get to stay at the house whenever you want, as long as you want, for as many times as you want. You can stay in the house at any time of the year and for any length of time.
Instagram
Sahman NGO
- this NGO is engaged in development projects in the border villages of the Tavush region. The organization's assistance extends to villages in Tavush, Syunik and also in Artsakh. All work is carried out with the help of local and foreign friends - Care International, GIZ office in Armenia, Armenian Relief Fund, One Armenia, Yerevan Rotary Club, delegation of the Rhone-Alpes region in Armenia and G2IA, Armenian Eagles Foundation, The Knights and Daughters of Vartan. The organization has many ideas and projects. You can join them and help the next generation of border villages.
Facebook
Independent media
Repat Riarch
is a vlog about life in Armenia. All his life
Hayk Hovakimyan
lived in Russia. After the velvet revolution took place in Armenia, he decided to move to live in his homeland and observe with his own eyes the changes taking place in the country. Hayk tries to be as objective as possible and show life in Armenia, as well as "infect" others with excellent examples of repatriation. The goal of all Armenians should be the creation of a state in which any Armenian will live comfortably. The videos of the vlog are done in Armenian with English and Russian subtitles. You can support the project
here
.
YouTube
/
Facebook
/
Instagram
/
Telegram
Armenian Global Community
is a Russian-language resource, a cluster of important and interesting news about Armenia, Artsakh and the Diaspora. The founder of the project is a blogger, Internet marketer and author of portals about Armenia Georgy Kevorkov from Minsk. You can help the project financially
here
.
Facebook
/
Telegram
Zartonk Media
is a new-age, independent Armenian multimedia outlet based in Los Angeles, California. Founded in 2019, by
Van Der Megerdichian and Zaven Kouroghlian
, Zartonk Media was inspired by admiration for the Armenian nation and the Armenian struggle. Through multimedia productions, we aim to create an arena and culture of debate and discourse that not only accurately represents the Armenian reality, but directly contributes to its development. You can support the project
here
.
Instagram
/
Facebook
/
YouTube
/
Twitter
There are a lot of similar projects, and we covered only the smallest part. We hope that this review will be useful for all those who would like to make their small contribution to the development of Armenia and Artsakh, but do not know how and where to direct their support.
Marianna Chobanyan
READ MORE
See all