My Road
Araz and Rupen: Embracing Challenges with Love, Service, and Resilience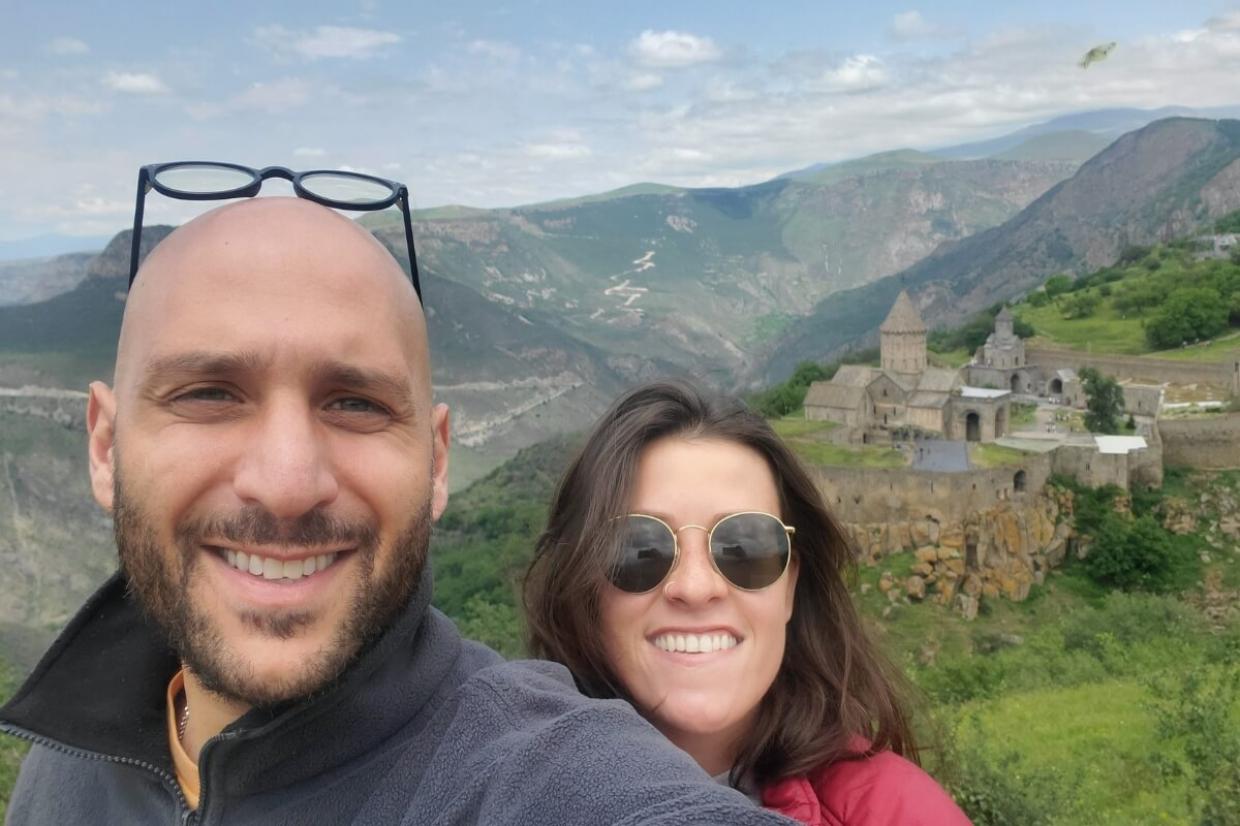 In a world often defined by chaos and uncertainty, the stories of those who dedicate their lives to creating positive change shine like beacons of hope. Enter Araz Chiloyan Janbazian and Rupen Janbazian, a couple whose commitment to service, resilience in the face of adversity, and shared love have woven a narrative that inspires.
A Serendipitous Meeting in Watertown
Their fateful encounter several years ago in Watertown ignited a shared flame of passion for their Armenian heritage and a profound bond that would withstand the tests of time. Undeterred by the challenges of the 2020 Artsakh War, they moved to Armenia during the tumultuous period, driven by a resolute belief in their mission. "When we set foot in Armenia during the chaotic days of the [2020 Artsakh] war, it wasn't with a sense of recklessness. It was driven by an unwavering belief in the resilience of our people and the importance of being on the ground during critical times," Rupen notes.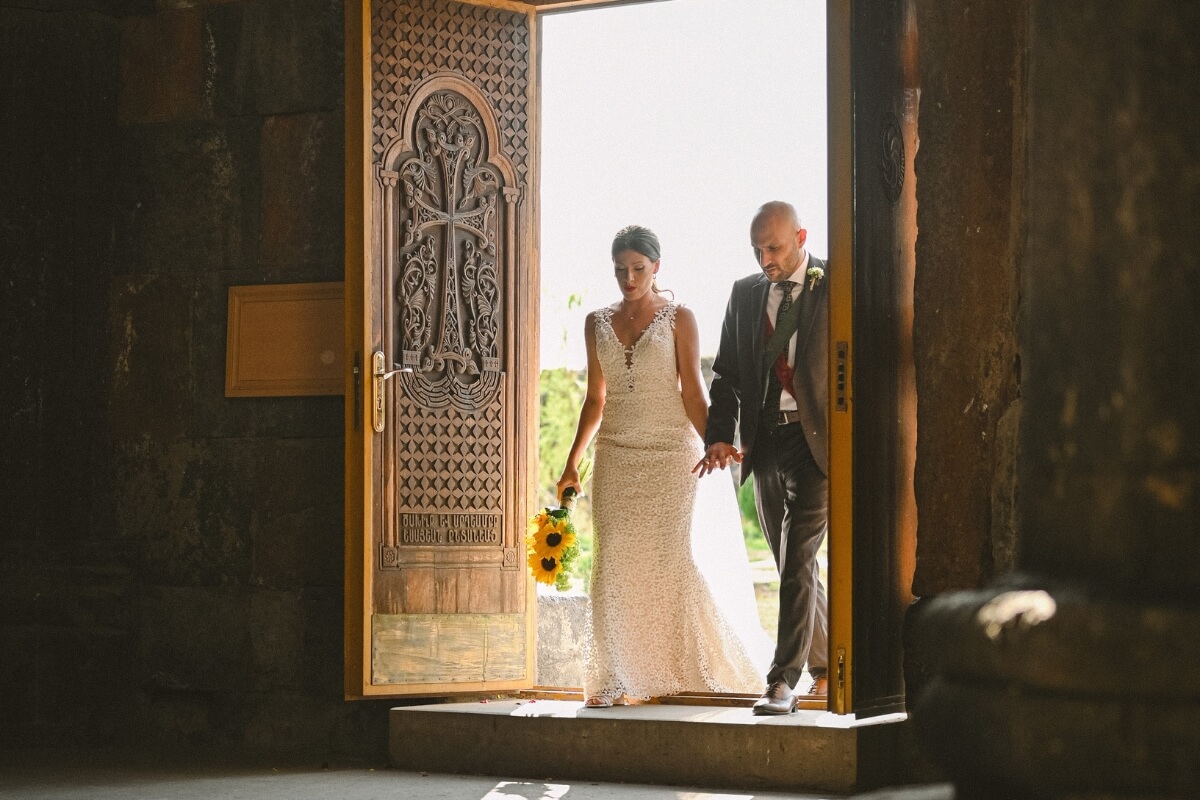 Born and bred in Toronto, Rupen's journey has been one of community connection and empowerment. As the driving force behind Torontohye, the Toronto Armenian community's monthly newspaper, Rupen has used his editorial prowess to create bridges within the Armenian diaspora. His editorial journey has seen him lead the helm of
the Armenian Weekly
and Hamazkayin's
h-pem platform
, and his dedication goes beyond just words. His tenure as Director of Communications and Public Relations at the
Tufenkian Foundation
allowed him to contribute significantly to post-war reconstruction efforts in Artsakh.
Hailing from Watertown, Massachusetts, Araz embarked on a different path fueled by her passion for public health. Her pivotal role in coordinating COVID-19 vaccine procurement and communication for Armenia's Ministry of Health during the pandemic underscored her commitment to serving her homeland. Armed with a master's degree in public health from Boston University, Araz's journey was punctuated by recognition, including the prestigious
Birthright Armenia Civic Participation/Public Service Award
in 2021.
For Araz and Rupen, Armenia held a special place in their hearts that even their birthplaces couldn't quite match. Despite the hardships that the country faced, including the considerable losses of the 2020 Artsakh War and the uncertainty that clouded its future, Araz and Rupen were determined to build their family here. They believed that their commitment to the country was more than just a personal decision – it was a duty to their roots, their people, and their shared dreams. "This is where our hearts found a home amidst the challenges and uncertainties. We're not just building a life here; we're investing in a shared future," Araz explains.
A Duty to Armenia's Future
Their dedication to staying in Armenia during this challenging time speaks volumes about their character. While many might see them as heroes for making this choice, Araz and Rupen humbly emphasize that their decision was grounded in their personal connection to the country. They don't seek the spotlight; they are driven by an unyielding belief that being part of Armenia's journey is an honor and a responsibility they gladly shoulder. "We didn't move to Armenia to become heroes. It's about our deep connection to this country and our commitment to serving its people. For us, Armenia represents more than just a geographical location. It's a place where our dreams intertwine with a sense of duty. The challenges we face here are a reminder that we're part of something bigger than ourselves," Araz explains.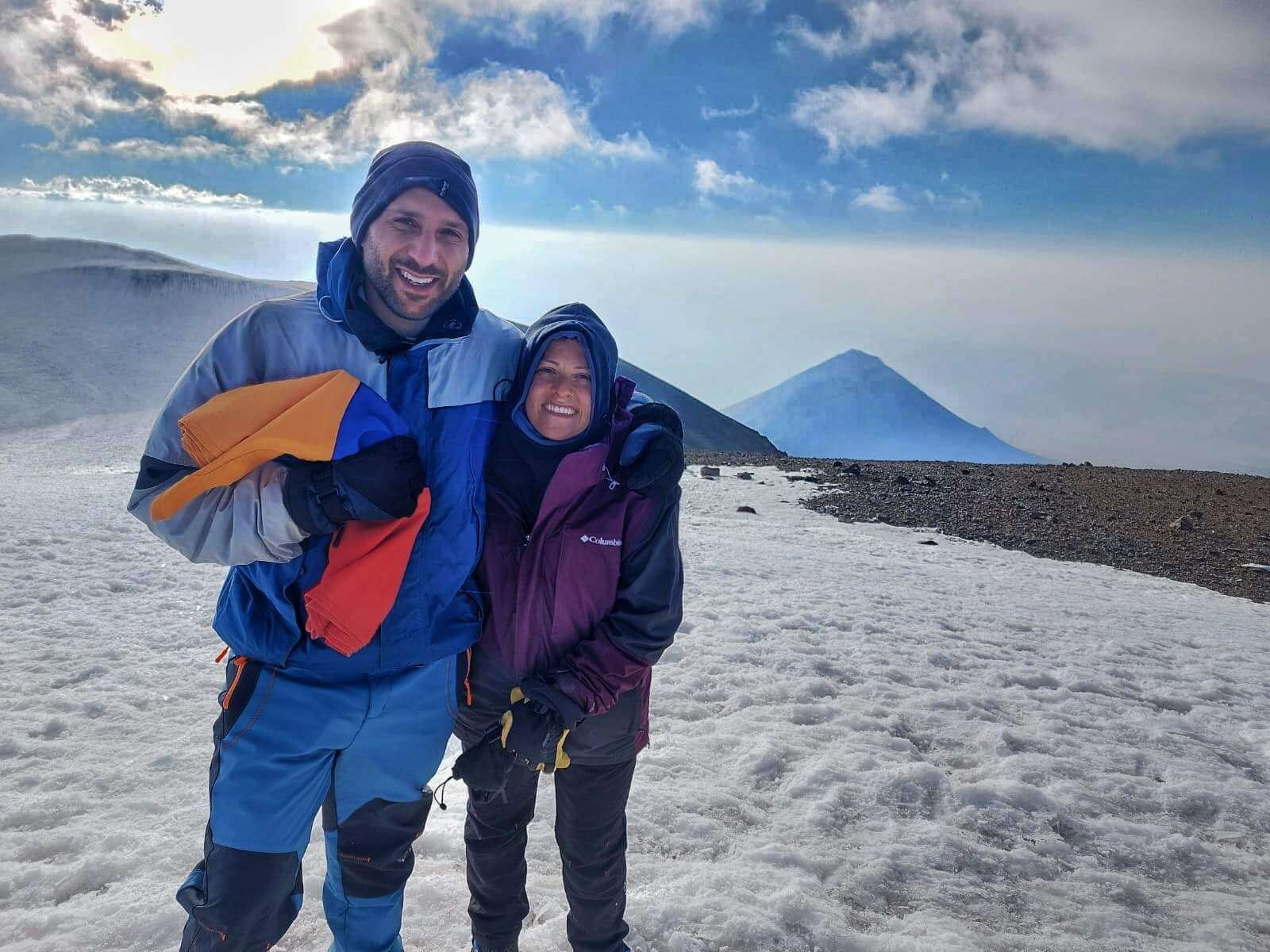 Believers in the power of volunteerism and the profound impact of giving back, most recently, the couple volunteered their time in Goris and Kornidzor to help with the influx of forcibly displaced Armenians from Artsakh. Rupen set up an emergency food distribution point for the Tufenkian Foundation, while Araz worked on coordinating international organizations providing emergency healthcare services and supplies on the ground. This latest chapter in their journey is a testament to their unwavering devotion to their homeland and their enduring spirit of service.
Araz and Rupen's shared journey isn't confined to their professional and volunteer endeavors alone; their love for exploration and adventure plays a significant role in their story. They have embarked on countless hikes, venturing into the heart of Armenia's diverse landscapes, especially its majestic mountains. Recently, they achieved a remarkable milestone by fulfilling a long-standing aspiration: traveling to Historic Armenia to conquer Mount Ararat. The ascent of this iconic mountain holds profound significance, representing not only a physical accomplishment but also a powerful testament to Armenian endurance and tenacity. As they stood atop Mount Ararat, Armenian flag in hand, Araz and Rupen's journey embodies the spirit of their heritage and their commitment to embracing challenges head-on.
Living in the heart of Yerevan, accompanied by their loyal dog, Srjeni (which means coffee tree in Armenian), Araz and Rupen's journey stands as a living testament to resilience, adaptability, and a shared vision for a better future. Their narrative continues to inspire, serving as a vivid reminder of the transformative power of unwavering dedication, even amid life's most formidable trials. With a bond that exemplifies the potential of love, service, and shared dreams, they remind us that amidst life's uncertainties, purpose and unity can prevail.
READ MORE
See all
Thoughts

Finding Hope in the Homeland: Repatriating to Armenia in Uncertain Times

Repat Story

A man who found his way home

Repat Story

Armenia-Artsakh-Diaspora - that's the only formula for our survival

Repat Story

Marine Manasian about music, repatriation and love for Armenia