My Way Home
12.03.2018
Armenian by Choice
Alina Kolbina

A story about how a charity marathon runner from "Charity Runners Team" and an honorable donor of Russia, Alina Colbina moved to Armenia and became one of the organizers of "Teladrutyun" event, which is dedicated to the ''International Mother Language Day''.

Alina was born in Ural, studied in Novosibirsk and lived in Moscow for almost 7 years. Being a mathematician and economist by profession, she worked in the banking field, but soon decided to start teaching mathematics seriously. Now she teaches via Skype, which allows her to be mobile and travel all over the world.

Alina, how do you feel about Armenia? How did the society accept you and what is the working environment like here?

I feel like I'm at home, even though I have been here for only a week. People are more open-minded, always ready to help. To be honest I didn't expect the process of adaptation for me to be this smooth. Even when I traveled to Armenia in October, I immediately got a feeling of belonging in this society. The possible reason for this is that even the first time I didn't visit it as a tourist.

Moreover, in Russia I got acquainted with the members of the charity organization "Charity Runners Team", who offered me to become a charity marathon runner. So I was already going to travel to Armenia with a particular aim: to run 21 kilometers and support the social project of Nimba - textile manufacturing company, where the parents of disabled children would work.

The subject of charity is very important to me. I was engaged in the development of donor movement in Russia. I myself donated blood 51 times so I'm considered an honorable donor of Russia. The only thing that stops me in Armenia at the moment is the absence of registration, but that can be solved. I have already planned to organize a blood drive here.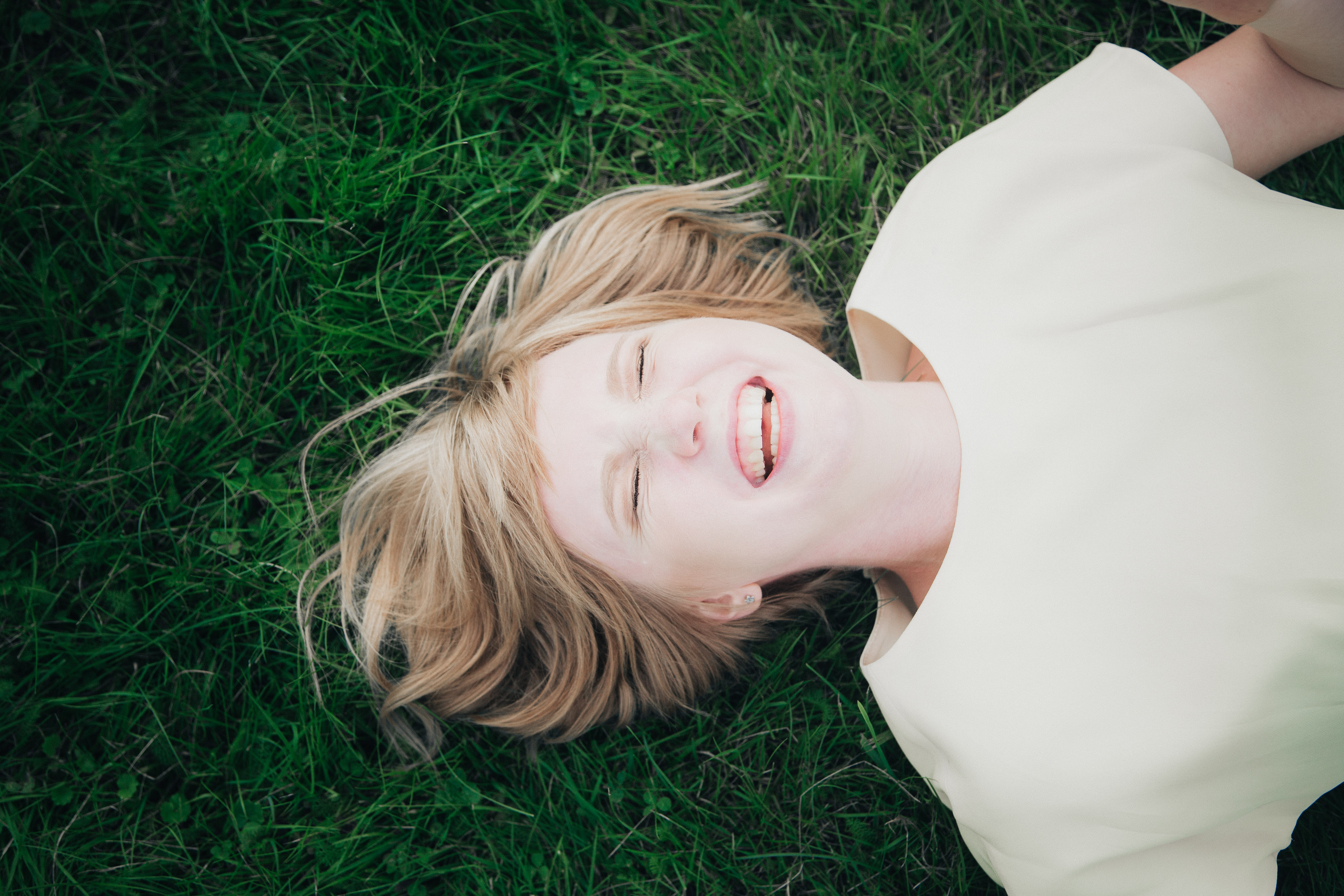 Alina, you are the organizer of the dictation in Armenian that will be held on March 18th in the frames of The International Mother Language Day (February 21st). Please tell us more about the project. Do you speak Armenian?

For now I have learned some basic phrases and how to read. I was still in Russia and while taking classes with my professor, I understood that learning Armenian isn't easy, but I will try my best. During the process of learning I was told that it's right to talk like this, but in everyday life they use different phrases, the right way to write is this, but everyone writes it in another way. I was asking myself: why? In Russia many people write with mistakes, but that's not normal, that just proves the lack of grammatical knowledge of the individual. And then I remembered about the Total Dictation, which is already taking place for 15 years in Russia. These project aims to popularize the language and "Being literate is trendy!" is its motto. That's exactly how the idea of organizing a similar event in Armenia appeared. I was surprised by the absolute agreement and support from others. And the project, that was seen firstly as a small event that's organized for friends, increased on the scale.

The main purposes of the event are for the improvement of grammatical knowledge in the citizens and popularization of the Armenian language. Dictations in Armenian will take place in some squares of Armenia and Russia so that the participants find out their level of punctuation and grammatical knowledge. Any person from any age group can participate if they have the capability to write down the text that'll be dictated. It will last for 1-1,5 hours approximately. The work will be checked by linguists and the results will be used as an indicator for marking the populations' level of grammatical knowledge.
Meanwhile, it's neither an exam nor a competition.

It's just a way to test your abilities and find out if there are any gaps in your knowledge. And maybe revise the language or find out more about it.

Alina, what would you advise to people that are planning or have already moved to Armenia? What myths and stereotypes exist in Russia regarding Armenia?

It's hard for me to advise anything to people who are planning to move to Armenia, because my trip was spontaneous. It was also quite easy for me because I didn't need to find a job. But even if it's hard, I can confidently say that it's worth it and it won't be a regrettable choice. It's important to be active, not to expect anything from others, but be happy for what the environment and people can offer you.

Some of my Russian friends claim that Armenia is too small to have beautiful and interesting sightseeings. I'm trying to convince them otherwise. And that is paying off because many people are planning to visit me and I would love to see them and be their host here.

The truth is that Armenia is an amazing country! My mom asks me, "When will you stop being an enthusiastic foolish girl?". But I can't stop my excitement because I really enjoy being here.

And I'll tell you a secret - in Armenia dreams come true, even the deepest and most cherished ones.

Interview by Lidia Harutyunyan
Translated by Yana Danielyan
READ MORE
See all
Repat Story

Dr. Lucy Karahagopian's Journey Enriching Armenian Healthcare

Repat Story

Tatevik's Inspiring Journey Back to Armenia

Digital Nomad

Discover Armenia: A Haven for Digital Nomads

Tips

Embracing Learning and Adventure: A Day in the Life of a Kid in Armenia