My Way Home
13.11.2018
Armenian by Birth
Anahit Sevumyan

Moved in 2015 from Russia
---
Anahit Sevumyan was born in Artsakh but spent her childhood in Armenia. In the hardest days of the '90s, her family migrated to Russia to earn a living; they settled there for 25 years until Anahit became quite taken by the idea of repatriation in 2015.

In Russia, Anahit had made a good career as an elementary school teacher. She loved her vocation, which she considers one of the most compelling experiences one can have as a professional.

"I have worked in the school system for around 20 years now and enjoyed communication with the most innocent and purest of humans - children. Enjoyable as it is, being a teacher is a huge responsibility that requires a special approach and devotion. Besides, being an Armenian teacher in Russia makes the task even more difficult. I came across a lot of doubt and hesitation over my not being a native speaker and teaching Russian kids. But luckily enough, I managed to prove my competence, leaving no room for dispute."

A successful teacher, Anahit was proud of her students' accomplishments; at the same time, she couldn't help thinking: "I could help Armenian children achieve those outstanding results as well!"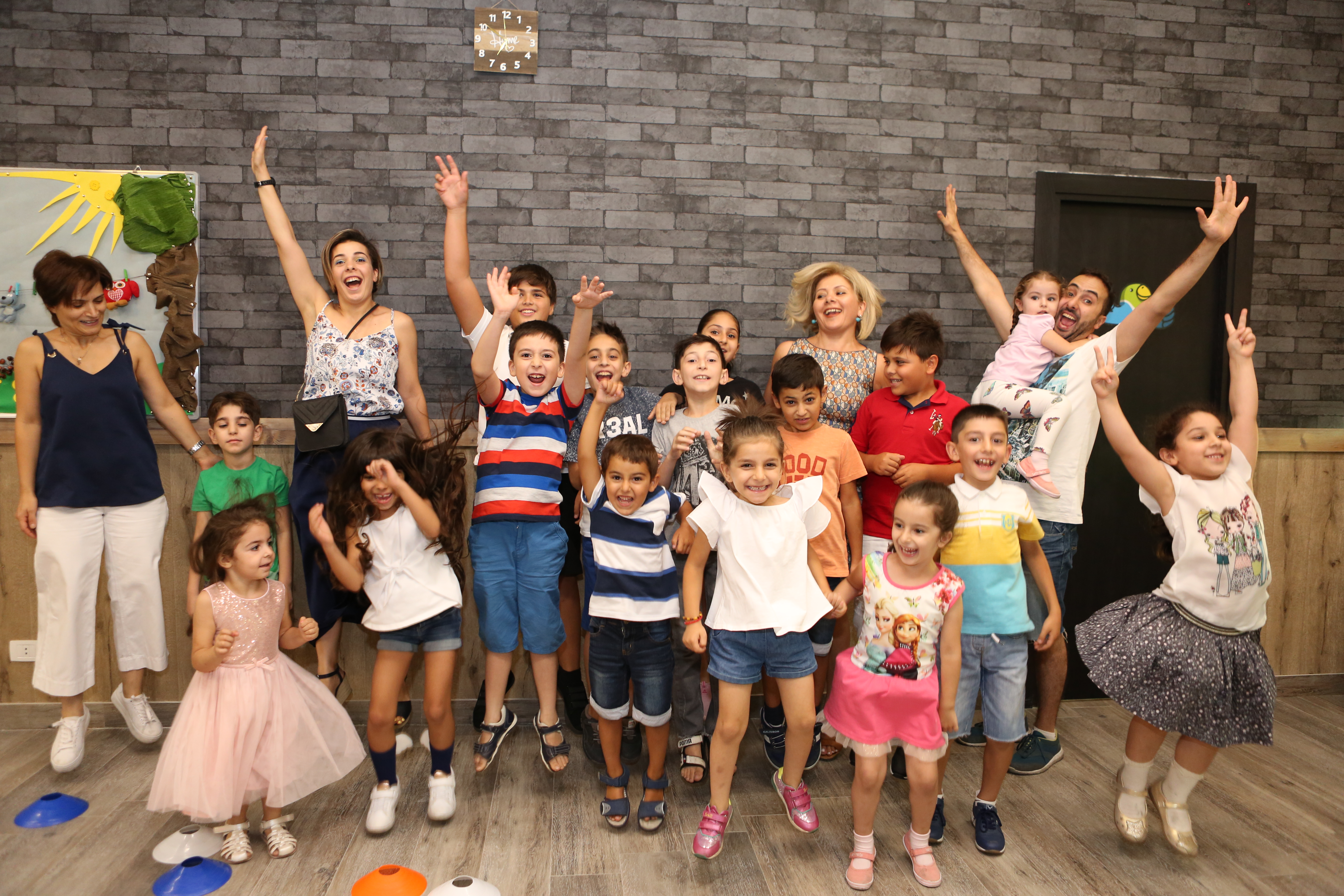 The thoughts soon became actions and Anahit and her family moved to Yerevan. Enthusiastic about finding a job in the field of education, Anahit was employed at Ayb school where she worked on a one-year contract basis. Enjoyed it? Sure! Was it a totally different ball game? Most definitely!

"I could never imagine that kids could be so different in two neighboring countries - like night and day! The first thing I had to do was to adapt my method, approach and curriculum to my new students. It was the beginning of a new professional and personal life."

After teaching at Ayb for a year, Anahit started her job at both the European School and Cambridge School, simultaneously. This time, Anahit faced the problem of total unacquaintance with the Russian language among the diaspora kids she worked with and had to develop a program more suitable to them.
"In the end, we handled things well and I'm very proud of how we did it! Now what I'm interested in is a new method called mental arithmetic that teaches children to make quicker, more creative, and more efficient decisions. This new program inspired our family to establish our own educational centre called Abakus Hills Kids, which allows me to develop better strategies of effective teaching."

A very important factor in receiving quality education is a person's readiness and devotion to be engaged in the process. It is this devotion which Anahit very much appreciates in Armenian families. "When I think of the differences in educational field in Russia and Armenia, the very first thing that comes to mind is how much families here truly value its importance. In Russia, too, there are families that are very focused on their child's academic success, but there it is more of a 50/50, you know, while in Armenia almost all the families seem to be involved in the process."

Something what surprised Anahit in Armenia is locals' perception of her as a tourist and, like in Russia, it was a struggle for her to prove her worth. She advises young people to be persistent, hard working, confident, and never afraid of trying new things.

"Do not avoid low salary jobs; try them, you never know what will come out of it. Don't be afraid to show your advantages or even your insecurities. Always work on yourself and learn new things. Sometimes locals desperately try to change those who have come from other countries. The key to success, however, is accepting diversity and making good use of it. I know that I am a mix and I try to grasp the best of both worlds. We can make it if we unite our strengths. Hardships always exist, but they keep us fresh and creative."

Anahit is happy that the Velvet Revolution had a positive outcome and finds it important for the Government to be supportive of its people. "Of course, it is a huge positive when you can rely on the state; however, each of us should know that it is us - the people, who are responsible for our country. We should remember that we ought to struggle not only for our personal but also for collective wellbeing."
Interview: Rima Yeghiazarian
Written by Hranush Hakobyan
Read More
See all