My Way Home
28.10.2015
Armenian by Birth
Anna Gargarian

| From Boston, USA | Moved in 2014
---
Anna Gargarian is an American-Armenian. She was born in Boston, Massachusetts; a predominantly Irish city.
Although she was not surrounded by many Armenians, and her main language of communication within her family was either French or English, she surely experienced what it was to be an Armenian. Anna attended Armenian Church, ate traditional Armenian food, and even admired the spirituality, music, and the smell of Armenian incense.
Anna did not grow up as a typical American. Their dinner table was always "busy"! Her family frequently had large and extended family gatherings and dinners, which was not something usual among her peers.
After living in the United States for 22 years, and five additional years in Italy, Anna finally moved to Armenia one year and two months ago. Anna states that living in Armenia was always on the back of her mind; however, she never envisioned that she would finally take the step and make the move.
Anna's mother made the decision to move ahead of her. She has been living in Armenia for six years now, and is the director of Luys Foundation. Eventually, Anna had an opportunity that came up. She had a job offer and made up her mind to move to Armenia. Her transition was not always smooth; due in large part to the fact that she did not know the language. This proved to be quite a barrier when interacting with the locals. Thanks to her mother however, she had a basic idea of what Armenia was like, easing her transition.
Anna's mother was born in Armenia and had lived in Yerevan until she was ten. Though her early life in Armenia was during the Soviet era, her views of her native country were positive and she transferred those memories and views to Anna, gaving her a taste of Armenia. Anna admires the wealth of Armenia's natural beauty. She feels its beauty is authentic and magnetic, which is something she rarely saw in the United States. She also loved the markets. According to her, in order to get organic vegetables or certain exotic fruits in America, one would have to go to the farmer's market; otherwise, there would be a lack of fresh and crisp ingredients in everyday markets.
"Being an Armenian is a very complex thing", states Anna. "The overlapping of different Armenian sub-cultures is what being an Armenian is about," she continued.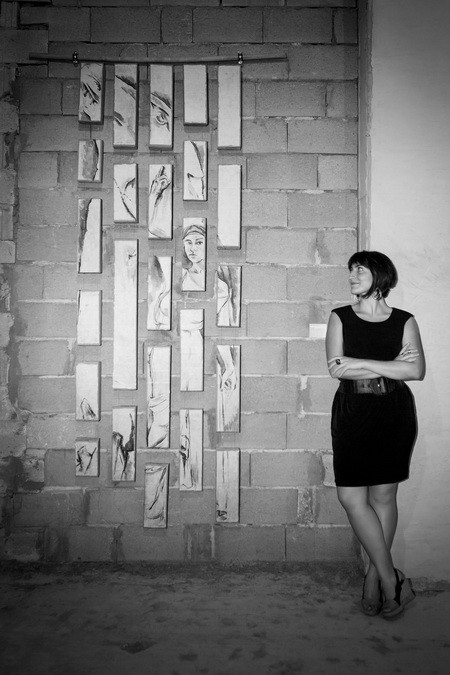 At the initial stages of her move, all her friends were either repats or birthright volunteers. It was easier for her to communicate with them, but overtime, after she learned the language, and was able to communicate more effectively, she was able to interact more intimately with the locals.
Within her work frame, Anna does not like to impose her ideas too much, as she believes her ideas are more American than Armenian. She also feels that her ideas are better shaped when she collaborates with locals and grasps an authentic Armenian style and mentality; thus, allowing her to work in Armenia more effectively.
Anna thinks there is still a lot to be done in Armenia, and according to her, the benefits to this are the numerous opportunities people will have to contribute.
Further, Anna believes that the difference between locals and the diasporans is more obvious within a work atmosphere than it is in personal relationships. This difference is due to the effect the Russians had on Armenians. She gives an example by saying that locals refuse to sign contracts; they don't have "contractual faith". They think that if you ask them to sign a contract, it means that you do not trust them, which according to her, is often not the case.
Anna has faith in the young generation. She believes that they are ready for change and are more creative. She hopes more people will have a hand in the development of Armenia.
"I think everybody should have the experience of living here, it's a special experience" says Anna, she adds by stating that when you live here, you get to "connect to your motherland", and it is important for diasporans to know their history and traditions, but it is also important to be here, know and experience what is happening in reality and be part of the country as it's moving forward.
According to Anna, "Living here puts your Armenian identity in perspective"; yet, she's convinced that you cannot persuade people to move to Armenia; as they must make this decision on their own.
Interviewed by Nayiry Keshishian
Edited by David Tashjian, Armen Martirosian
Read More
See all