My Way Home
24.04.2016
Armenian by Birth
Berj Tufenkjian

| From Baghdad, Iraq | Moved in 2006
---
Berj Tufenkjian moved to Armenia in 2006. Born in the year of 1970 in Baghdad, Iraq, himself, Berj's roots stem from Western Armenia's Erzroum and Marash. He was brought up as a patriot and became involved in Armenian community life in Baghdad from a young age; at 7, he joined Homenetmen (HMEM) Iraq/Baghdad and was a basketball and tennis player. Then in 1988, when HMEM Iraq/Baghdad reopened its scout activities, Berj was one of the first scouts there. His HMEM experience and education shaped his patriotic character and contributed to his repatriation.
Being strongly connected with Armenian diaspora of Baghdad, Berj and his family have always dreamed about their motherland and their desire was to live in Armenia someday. His first visit to Armenia, which had a great amount of influence on his future decisions, was in 2004; however, it would be the year of 2006 that would forever change his life.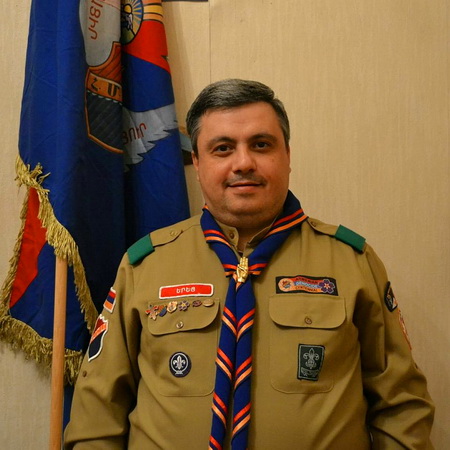 "When we visited Armenia for the first time, we saw its development process; and even now, after 10 years, you can easily see the continuing progress of the cities, the people, the rule of law, and individual attitudes. I think the more frequently people experience this progress, the more likely they are creatively productive. In 2004, I realized, that this is the right place to live. My second visit was in 2006, when I led the HMEM Iraq delegation to the Pan-Homenetmen Jamboree in Armenia. It was after the Jamboree that I made my final decision, went back, sold all my belongings, and moved to Armenia."

In 2008, Berj got married and in 2009 his beautiful daughter Patil was born. Patil is 6 years old now. She goes to kindergarten and she will be a star pupil soon. Berj imagines Patil's future life in Armenia as well. A jeweler since he was 18, and having owned his own business in Baghdad, it made sense for him to continue in that sphere. Since 2006, he has become established in Yerevan and become a successful businessman in his own right, exporting his handiwork to Dubai, the United States of America, across Europe, and elsewhere.
"The jewellery industry in Armenia has high level of quality and can compete with the leaders of this industry. Moreover, I have never had any problems with my business here, which means that the field is open for every jeweller and I always feel the respect and the support of my colleagues here."

Being an active member of his community, Berj continues his work even outside of Baghdad. He is among those who founded the Iraqi Armenian Union in Armenia.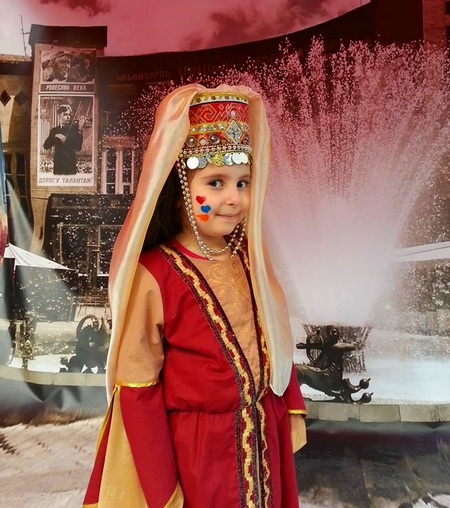 "In 2006, when we moved here, the number of repatriates from Iraq was around 1000, but now, unfortunately, we don't have that many of us still in the country. It is known, that if you want to live in Rome, you should be a Roman. It is much the same is with Armenia. Armenians, who live in different countries with different political and economic statuses, differ from each other. We should realize that Armenia is not France or Lebanon, and by moving here, we need to start to live as a local, not as Lebanese or French Armenian. Only in that case will we succeed."

Berj actively volunteers with HMEM-HASK, with his team having recently founded the HMEM-Tbilisi branch. "In Armenia, as in the diaspora, we need to keep our national identity, educate our youth that will create the future of Armenia. It is important to remember, that the prosperity of our homeland depends on us and we should not only dream about Armenia, but also sacrifice our time and give our skills to create the present and the bright future of our homeland."
Interview by Rima Yeghiazaryan
Edited by Tamar Najarian
Read More
See all