My Way Home
Discover Armenia: A Haven for Digital Nomads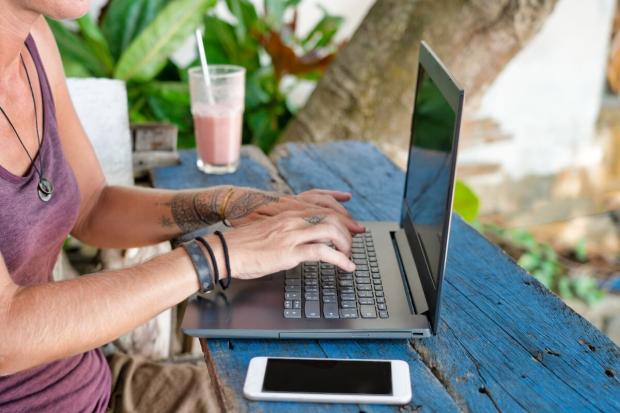 Are you a digital nomad seeking an inspiring destination to set up your remote workspace? Look no further than Armenia, a hidden gem in the heart of the South Caucasus region. With its rich history, stunning landscapes, and vibrant culture, Armenia offers an exceptional experience for those who are here or are considering the move. Let's explore why Armenia is an ideal destination for digital nomads seeking a fulfilling and enriching lifestyle.
A Gateway to Adventure
Armenia beckons with open arms through its residence permit program for remote workers. The process is straightforward, especially for those willing to start a business in the country. Many digital nomads register as sole proprietors and work as freelancers with clients worldwide, simplifying the transition to living and working in Armenia. The visa grants a one-year temporary residence permit, renewable for your convenience. With this permit, you'll have access to the national healthcare and education systems, among other benefits, leveling the playing field for you alongside Armenian citizens.
Moreover, Armenia allows you to bring your family with you, nurturing a welcoming environment for those seeking a meaningful experience surrounded by loved ones. After three years of legal residency in Armenia, you even have the opportunity to apply for Armenian citizenship.
An Affordable Choice
Digital nomads often seek affordability without compromising quality, and Armenia delivers precisely that. Compared to many European countries,
Armenia boasts a low cost of living
, making it an attractive destination for those conscious of their budget. Accommodation options vary, from budget-friendly hostels and guesthouses to more luxurious choices, catering to diverse preferences. Local restaurants and cafes serve traditional Armenian and international dishes at reasonable prices, offering a delightful culinary adventure for food enthusiasts.
Transportation costs are equally affordable, with accessible public transportation and ride-hailing services like Yandex and GG providing convenience at competitive rates. A monthly budget of $800 to $1,000 (USD) is generally sufficient for a comfortable lifestyle, encompassing accommodation, food, transportation, and entertainment. Embrace a fulfilling and cost-effective lifestyle in Armenia as you immerse yourself in its welcoming culture.
Beautiful Co-working Spaces
Armenia has witnessed a surge in co-working spaces to cater to the growing digital nomad community, providing the perfect blend of a professional office environment and contemporary amenities. In the capital, Yerevan,
numerous co-working offices
offer meeting rooms, private spaces for video calls, public areas, and even on-site cafeterias. With fast internet and Wi-Fi connectivity, these spaces provide an ideal setting for focused work. Some co-working spaces offer additional perks like free snacks and beverages, elevating your work experience to new heights.
If you desire a tranquil work setting amidst nature, venture beyond Yerevan to find co-working spaces established by locals. Working remotely in the countryside surrounded by picturesque landscapes and fresh air creates a serene and productive environment. As a digital nomad in Armenia, you can savor the best of both worlds – the vibrant city life and the calming countryside.
A Digital Nomad Haven
Armenia awaits you with open arms, offering an enriching experience for digital nomads. Its residence permit program, affordability, and ever-growing co-working culture make it an inviting destination for remote workers seeking adventure and growth. Embrace the warmth of Armenian hospitality, explore its cultural treasures, and be a part of its dynamic and engaging community.
Embark on your journey to Armenia, a land of ancient wonders and promising opportunities, and discover why it is a great destination for digital nomads like you.
Hear, Firsthand, from Digital Nomads who Chose Armenia
Still not convinced that Armenia is the perfect destination for digital nomads? Don't just take our word for it! Discover the inspiring stories of
Serouj Baghdassarian from Lebanon
and
Alexander Maslenkov from Belarus
, who have found their new home in Armenia. Learn about their experiences, insights, and the unique opportunities they have found in this beautiful country!
Read More
See all