My Way Home
11.02.2017
Armenian by Choice
Edgar Kazarov
Moved in 2016, Moscow, Russia
---
Repatriation as an IIlusion

Illusions create reality, don't you agree? Well, you might, but this 24 year-old graduate of NRU HSE and Lomonosov Moscow State University, economist Edgar Kazarov wasn't at all.

Four years ago, Moscow Higher School of Economics hosted a forum, organized by Repat Armenia, to discuss the repatriation of Armenian diaspora of Russia to homeland. Moreover, this so-called realist, a third-year university student by that time, was sitting in that big amphitheater and you know what he was thinking ? ''Repatriation, what an illusion.''

Do you want to know where he is now and what he does?

Well, obviously since you read the title, you know he is now a repat, but how did he get here? What is his vision of the future of Armenia?
Contradictions do not exist. Whenever you think you are facing a contradiction, check your premises (c).

There is a well known concept of success: invest in yourself, build your career, hope for quiet and comfortable life. I partially passed through this process, achieved some goals in education and career, but then I asked myself ''what else?'', ''what is my long-term goal''? and took into consideration the fundamental and basic issues, I started to check my premises. This led me wish to become an active initiator for the long-term changes not only for my life, but also for my country.

During the last years it was important for me to be aware of what happens in my country, where I was born and where my roots were from. Protests on Baghramyan Avenue, the family killed in Gyumri, April hostilities in 2016 - these seemed various symptoms that demonstrate the global situation of Armenia. All these issues got me, and the questions "who am i?" and "where am i going?" turned into "what is my country, where was I born and raised, and where is it headed?"

While I was still in Moscow, I became inspired by the projects initiated by Ruben Vardanyan and other entrepreneurs who were changing the life in Armenia and around the world.There were the same people I had met four years ago during the Repat Armenia's forum and it was remarkable how many more people joined the movement of changing Armenia. These people really contribute to the future by giving it a positive boost, and it most importantly, these were not just words or ideas, these were strategies to be realized.I felt the impact and wanted to become part of this change.

As you can see, after 4 years, my perception of repatriation has changed a lot, moreover, what seemed to be an illusion for me, created my today's reality.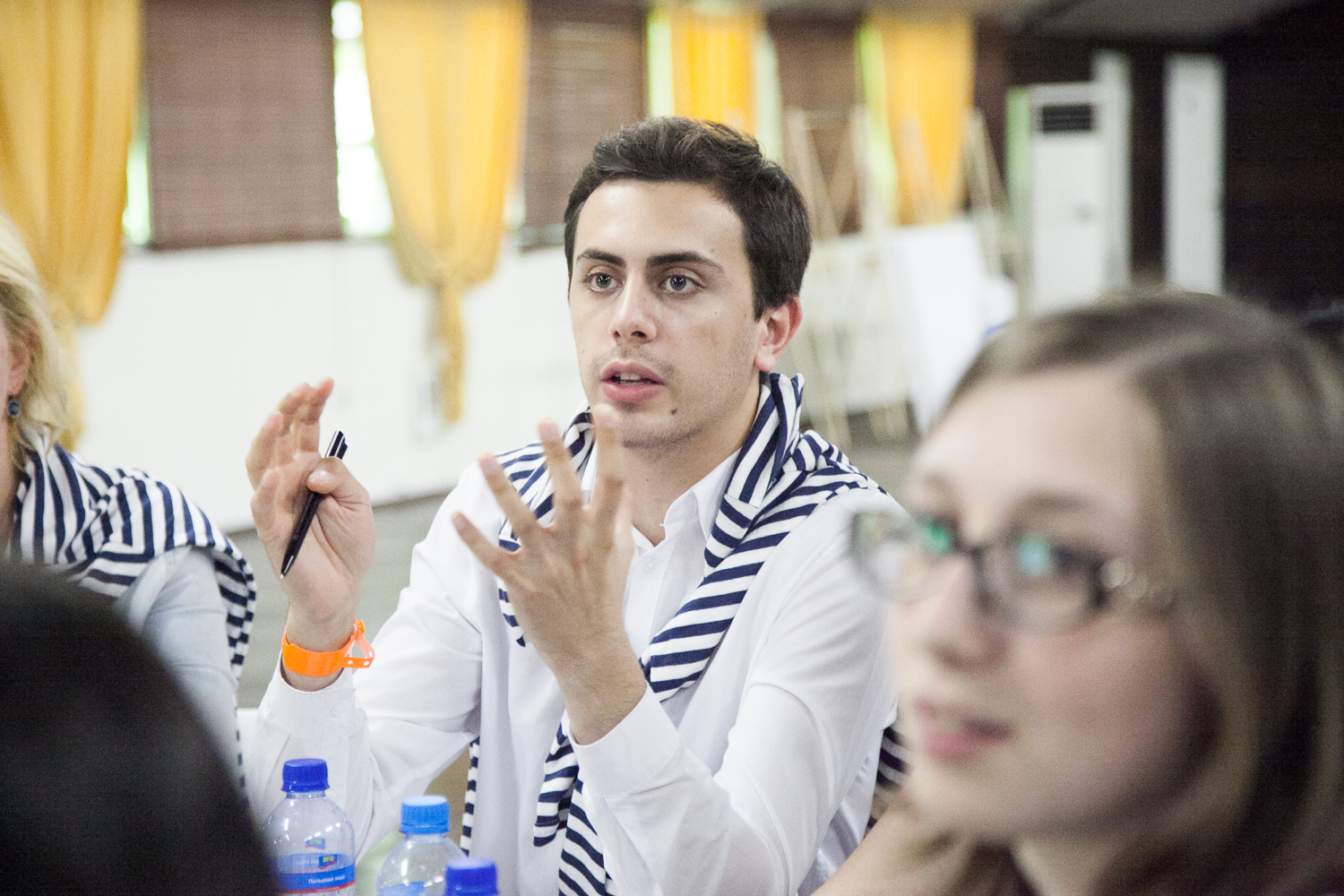 The Realist's Guide to Reality! Enjoying life without illusions.

There are a lot of stereotypes about Armenia in Russia. But, probably the biggest one is that in Armenia it is impossible to find a job. I moved to Armenia with a purpose - to work in a particular industry - solar energy, and in a certain company - Shtigen. Impressed me the fact that when just meeting the repatriates, new and old friends, I got acquainted with active and enterprising people, who not only find jobs but also create the new ones.

I assure that if someone has a goal and works hard, he may find a job in Armenia, and even can discover a different version of himself (smiles). Probably the most demonstrative in this case is IT sector. Surprisingly, there are about 16 000 specialists in Armenia working in IT sector. However, there is still a shortage of qualified professionals, and we have about 3 000 vacant positions in this sector.

There are many talented and highly-educated people among the youth. I really enjoy communicating with them or discussing philosophy, literature, the latest news concerning scientific developments.

Armenia has its own rhythm of life. Though life in Armenia is saturated with various events, people here haven't lost their identity, what is a very normal phenomenon for many megapolises in the world. A passer-by may distract himself for a few minutes to help you find the location of a place, or where you can get your favourite food.

"It is a delusion to think that the government owes us something. If we desire to change our country, we should take the initiative and invest that maximum effort to see positive changes."-this was one of the speaker's response to the student, who expressed his outrage regarding today's Armenia, during that same forum in Moscow.

This made me think very seriously.

Now we all shall recognize the need in positive changes and the role of each of us when realising them. We should really shift our focus from the nation that is used to survive, to the nation that aims to thrive. We should change our mentality, that loves to gain short-term benefits, and try to think creative to see the long-term results.

It is difficult to "time travel" and imagine where I will be and what I will do in the future. But I'd really like to live in a free country, where people won't be full of anger, and where people will have the opportunity to find not only material benefits, but also spiritual values.

In a country where people can communicate and understand one another while being so different from each other. In a country where people can feel safe, and where the idea of "country" won't be associated with a punitive institution, but with a regulatory authority. In a country where people will have a second chance. And I would really love this country to be Armenia.
Interview by Rima Yeghiazarian
Translated by Sona Khanjian
Edited by Rima Yeghiazarian
Read More
See all