My Way Home
11.05.2021
Armenian by Birth
Levon Der Bedrossian: The Long Way Home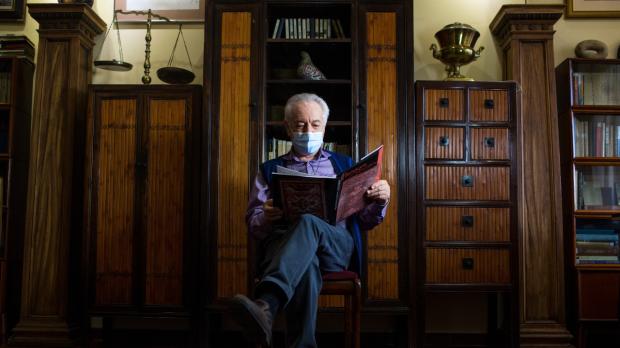 Levon, you were born and raised in Beirut, Lebanon, and moved to the United States to continue your education when you were 20. Can you, please, tell us more about that part of life?

- That's right! Despite spending most of my life in the U.S., I had a special bond with Chtaura, my hometown. I consider Lebanon the country that helped me maintain my Armenian identity and heritage. There, I was a part of the Armenian community—I was surrounded by Armenians. At the same time, I experienced the rich and multicultural life of Lebanon. My strong relationship with my family was also one of the reasons I was able to preserve my identity.
I remember once I was visiting my grandparents in Chtaura, when my grandfather passed down a legacy. It wasn't money, it was an Armenian song on a piece of paper: "The Song of The Swallow" (Ծիծեռնակին երգը). I didn't pay much attention to it back then, but I kept it with me. But I remembered it years later in San Francisco. The simple lyrics had a profound meaning for me and became an inspiration for almost everything I worked on.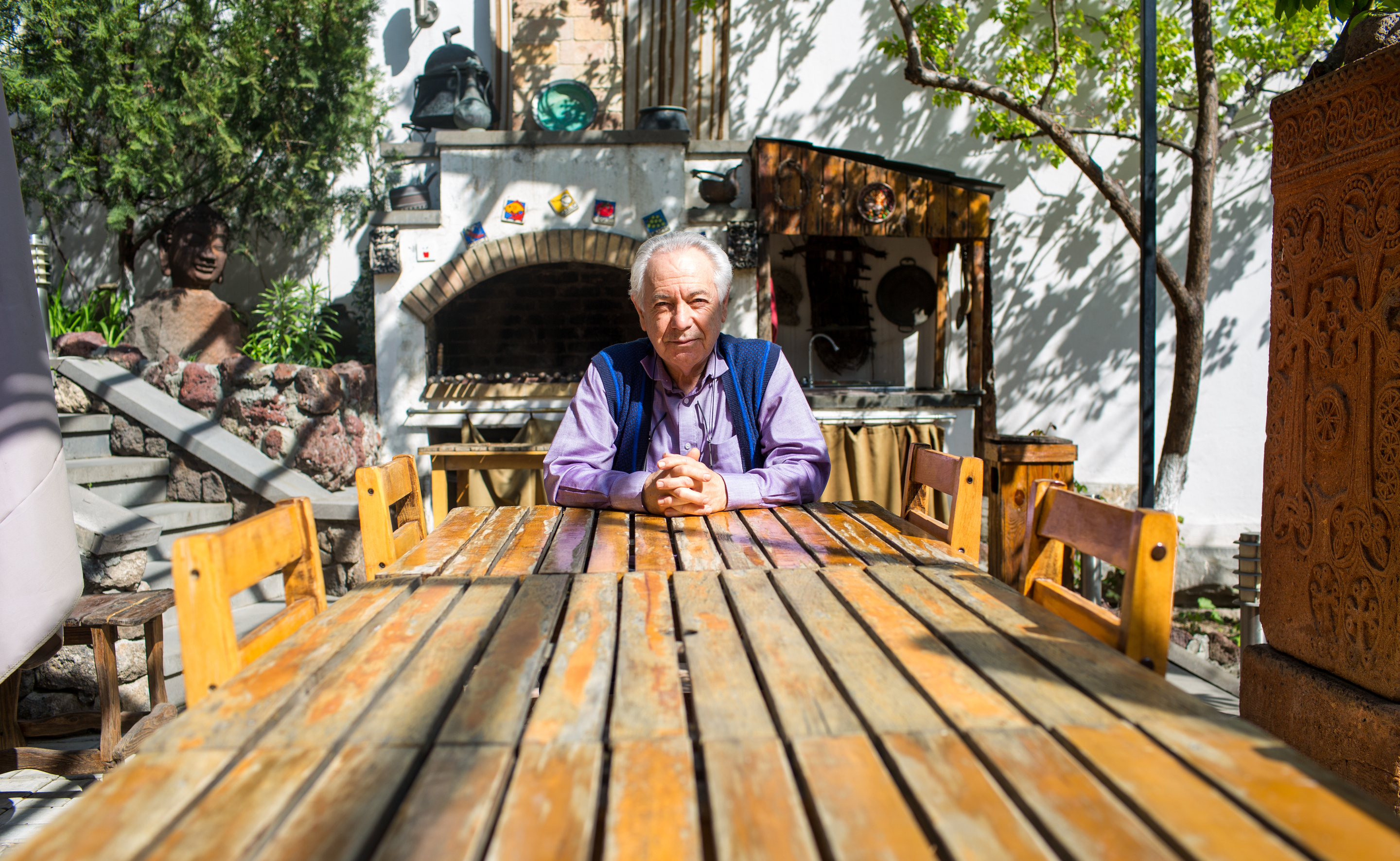 I graduated with a degree in Cultural Anthropology from California State University, Chico. Then, I attended the University of California, Berkeley, and took courses in the Folklore Department. But, I didn't complete my Master's program. I realized that academic life wasn't for me.
When I decided to drop out of my Master's program, I thought about other options for my future. I had experience in working at restaurants when I was a student. So in 1979, I decided to open a cafe—La Mediterranee in San Francisco. I thought this would be my plan for five years, but to this day, the cafe is open.
When was the first time you visited Armenia and what was your impression?
- I visited Armenia for the first time with my wife in 1982. I've always been connected with my Armenian heritage, but being here for the first time was different. Wherever we went, people spoke Armenian, my dreams of a country had become a reality. I remember we took a taxi, and at some point, we were worried because the ride was taking too long. The driver noticed that and told us not to worry—he was showing us parts of Yerevan. Upon arrival at our destination, he didn't accept any payment. "You are our guests,"' he said. I was touched. This wouldn't happen anywhere else, only in Armenia. I still remember his name. It was Vartan, my father's name.
The second time I visited Armenia was immediately after the earthquake. When it occurred, I was in San Francisco. I couldn't even go to work. I just couldn't believe what had happened and I needed to do something.
I joined a group of people from the Land and Culture Organization and went to the village of Gogaran in the Spitak region. It was too heavy and traumatic, everyone had faced devastating losses. But I couldn't imagine myself being anywhere else. I was in the right place at the right time.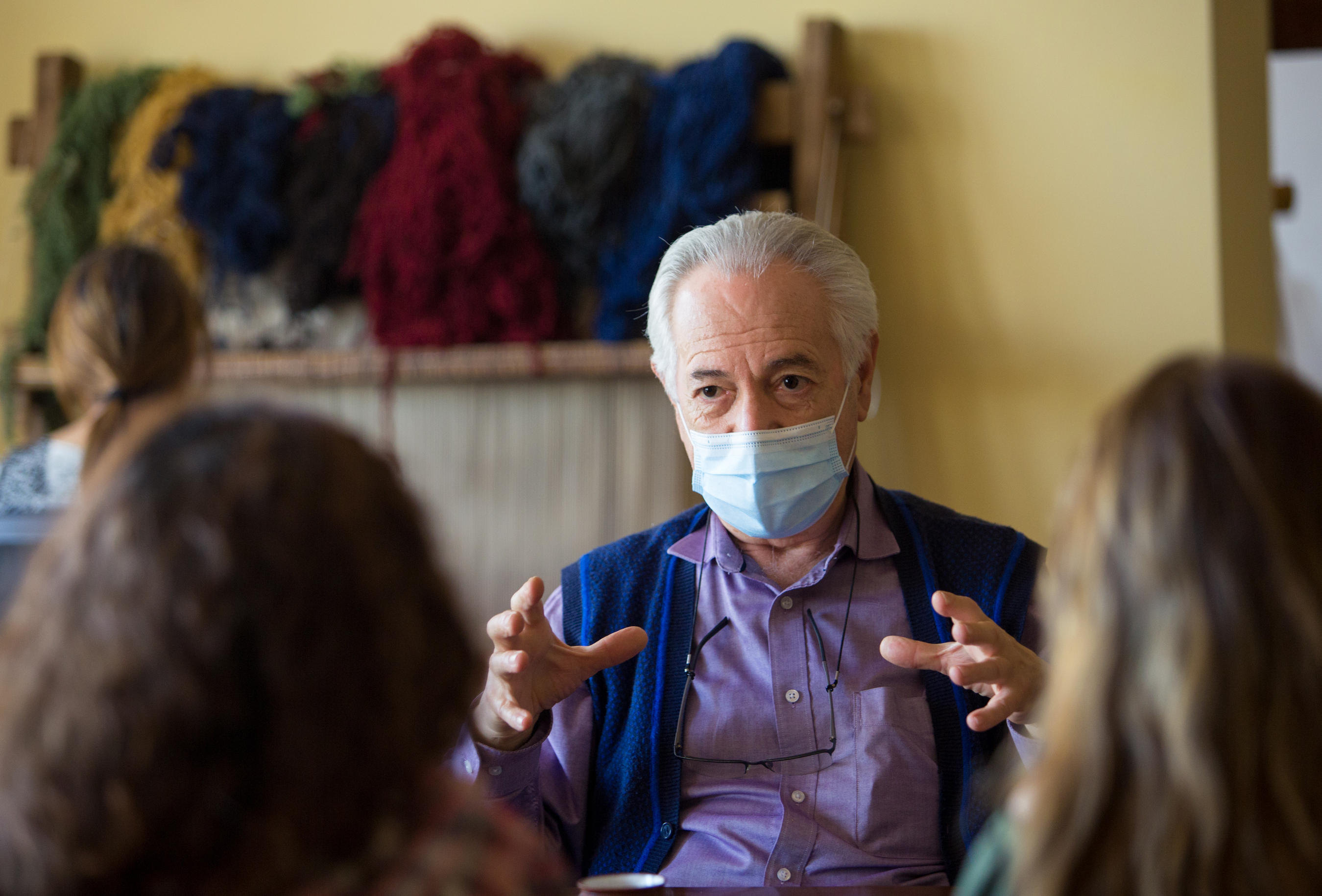 How did that experience change you and how did it impact your decisions?

- After the earthquake, I visited Armenia twice a year. The trips to Armenia were journeys of self-discovery. I understood how important our land is. I knew I had to stay in touch with my homeland regularly. At some point, I discovered that the Matenadaran, amongst its many treasures, housed ancient Armenian images of 15th-century zodiac signs. The images were highly symbolic and esoteric. With the help of a designer friend, I produced postcards of these magnificent images to promote our heritage. Collecting carpets is also a passion of mine, as they represent the backbone of our centuries-old tradition.
Can you tell us a little about the Folk Arts Hub Foundation and Silk Road Hotel?

- In 2014, I established both the Folk Arts Hub Foundation and Silk Road Hotel. The foundation's goal is to revive all types of folk art. These include carpets, embroidery, shadow theater, and everything in between. One day, after visiting Aragats village, I saw the local schools in dire conditions and was sad to see that children didn't have opportunities to learn folk art skills. Thus, I established the Adopt a Loom project to teach carpet weaving for children in Yerevan as well as other provinces—Aragatsotn, Tavush, Armavir, and Kotayk.
The Folk Arts Hub Foundation organizes many workshops. These include weaving carpets, documentary movie screenings, shadow theater performances by the Ayrudzi club, and many other events held at the Silk Road Hotel. The purpose isn't only to preserve Armenian folk culture, but to also develop skills that may generate a source of income in the future.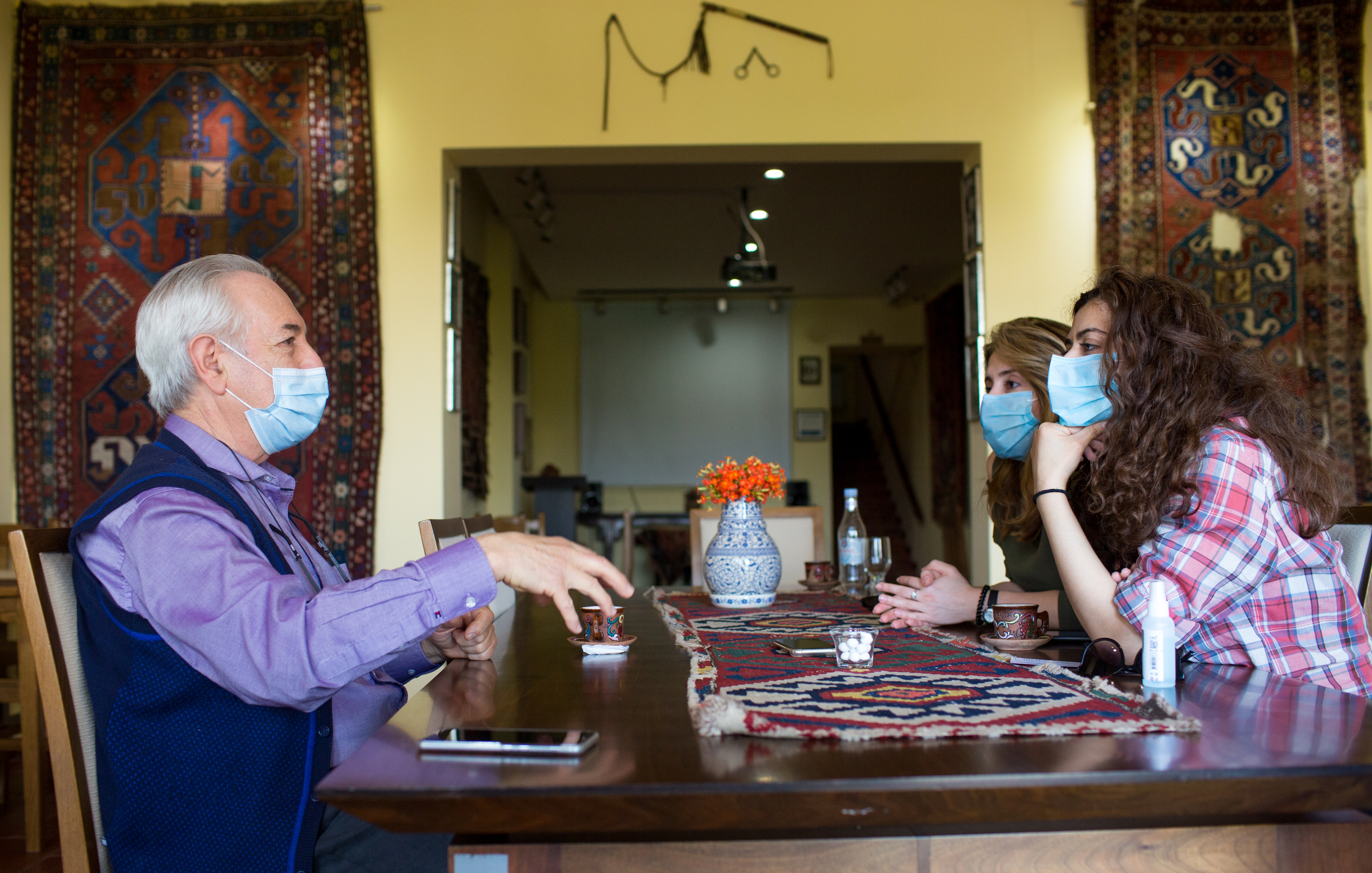 The Silk Road Hotel is where the Folk Arts Hub Foundation is headquartered. Every corner of the hotel is adorned with ancient Armenian rugs—it's essentially a living museum of artifacts. Each room holds the spirit of Armenian culture. Locals and tourists alike are welcome to participate in the carpet weaving and lavash-making workshops. The proceeds from the hotel go to funding the Folk Arts Hub Foundation and its programs.
Right now, you're going back and forth between Yerevan and San Francisco. What's the next step? What advice would you offer your compatriots?
- For 30 years, Armenia has gone through a lot of changes, yet there hasn't been a big flow of repatriation. Despite how much I motivate and encourage my compatriots to move or make a small investment in our land, it still hasn't become a reality. After the Artsakh war, it's time to open our eyes. The danger and threats are real. It's time to wake up and move here as soon as possible. Our land is very important and in order to preserve and protect it, we need to be here. Without our lands, we don't exist. To my compatriots, I say, "just do it!"
As for me, I now go back and forth between Yerevan and San Francisco, but I'll be moving to Armenia soon. I'm grateful for my unique experiences in Armenia and thanks to that, I'm a happier and richer person emotionally.
Read More
See all