My Way Home
06.11.2018
Armenian by Birth
Maria Anazonian

Moved in 2015 from Argentina
---
Maria Anazonian, at the age of 32, moved to Armenia from Argentina, a region with a huge and preservation-minded Armenian community. It has been 4 years since she started the journey to her roots back in 2015 and it has been thoroughly enjoyable.

Maria came to Armenia as a Birthright volunteer to explore the country and its people, as well as its traditions, traveling around and getting into the swing of things. Being quite adaptable herself, Maria began sharing her experience with those who needed advice, as well as guiding both tourists and repatriates. Whatever a person required, be it a cheap apartment for rent, an optometrist or reviews on the best bistro to eat lahmajoon at, Maria could tell them where to go, who to call, or how to find all that out.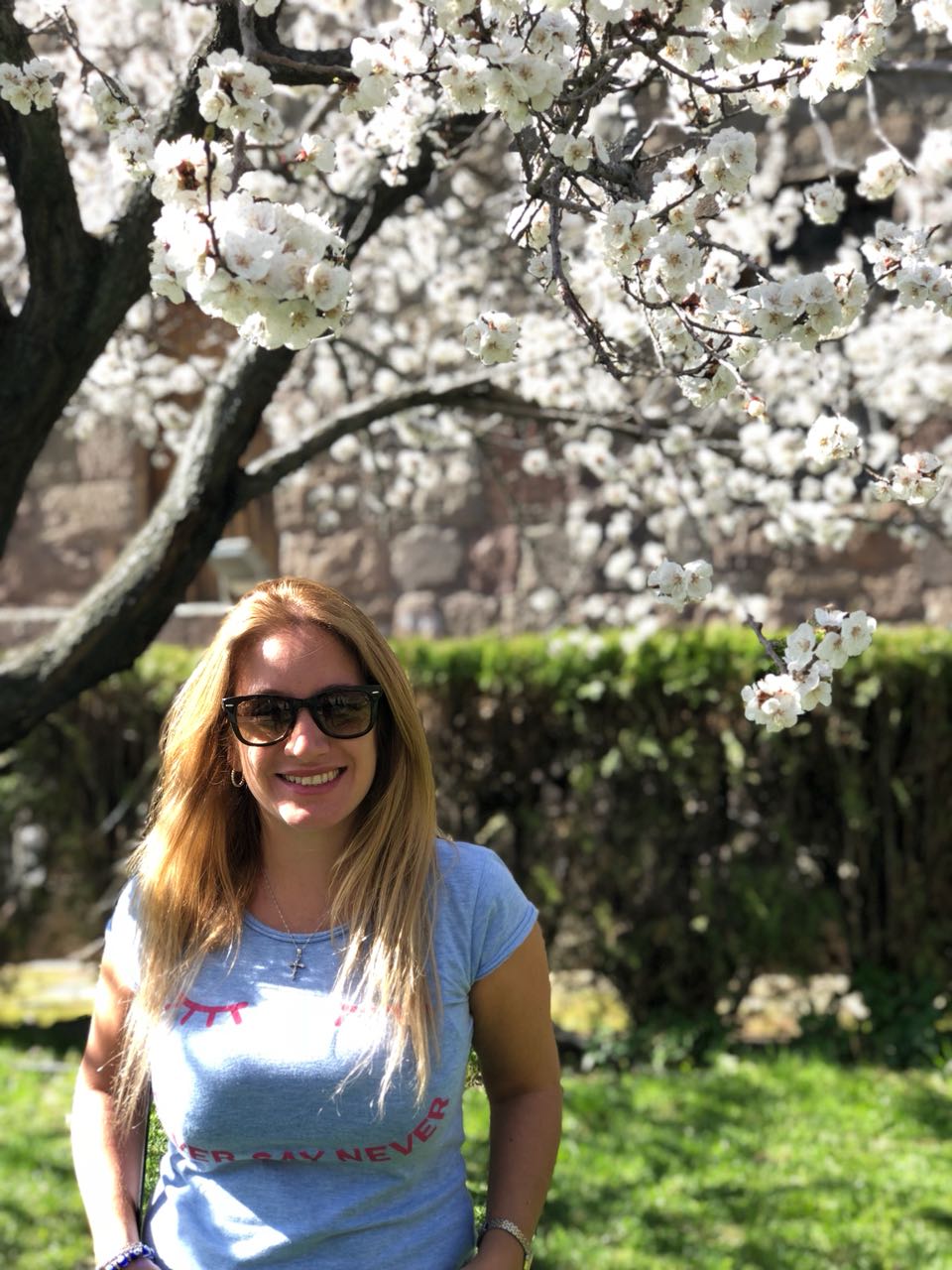 'When I was back in Argentina, I would still receive calls from Armenia asking for a recommendation or some specialist's number. I couldn't take my mind off Armenia. It took me 5 months to finally realize it was Armenia where I was supposed to be. At first, I had no idea what I was going to do but I intended to settle in Yerevan for good, no matter what.'
As such, Maria took the risk and moved to Armenia. How she was going to earn her living, Maria found out along the way. Her good knowledge of the city and acquaintance with people of different occupations finally ended up becoming a major part of her permanent job. Now Maria runs her own business in
travel and financial planning
which helps tourists and repatriates connect with the services and professionals they need.

"I had good knowledge and contacts, so I could help people in easing their repatriation process or increasing a trip's enjoyment for tourists. My own repatriation was very smooth and quick. Due to my volunteering experience, it didn't take me long to integrate. The only problem I had was with language. I spoke Western Armenian with a strong Spanish accent. Most people would have to concentrate on that and would fail to grasp what I had to say. But luckily, I took a quick language course which made communication much smoother."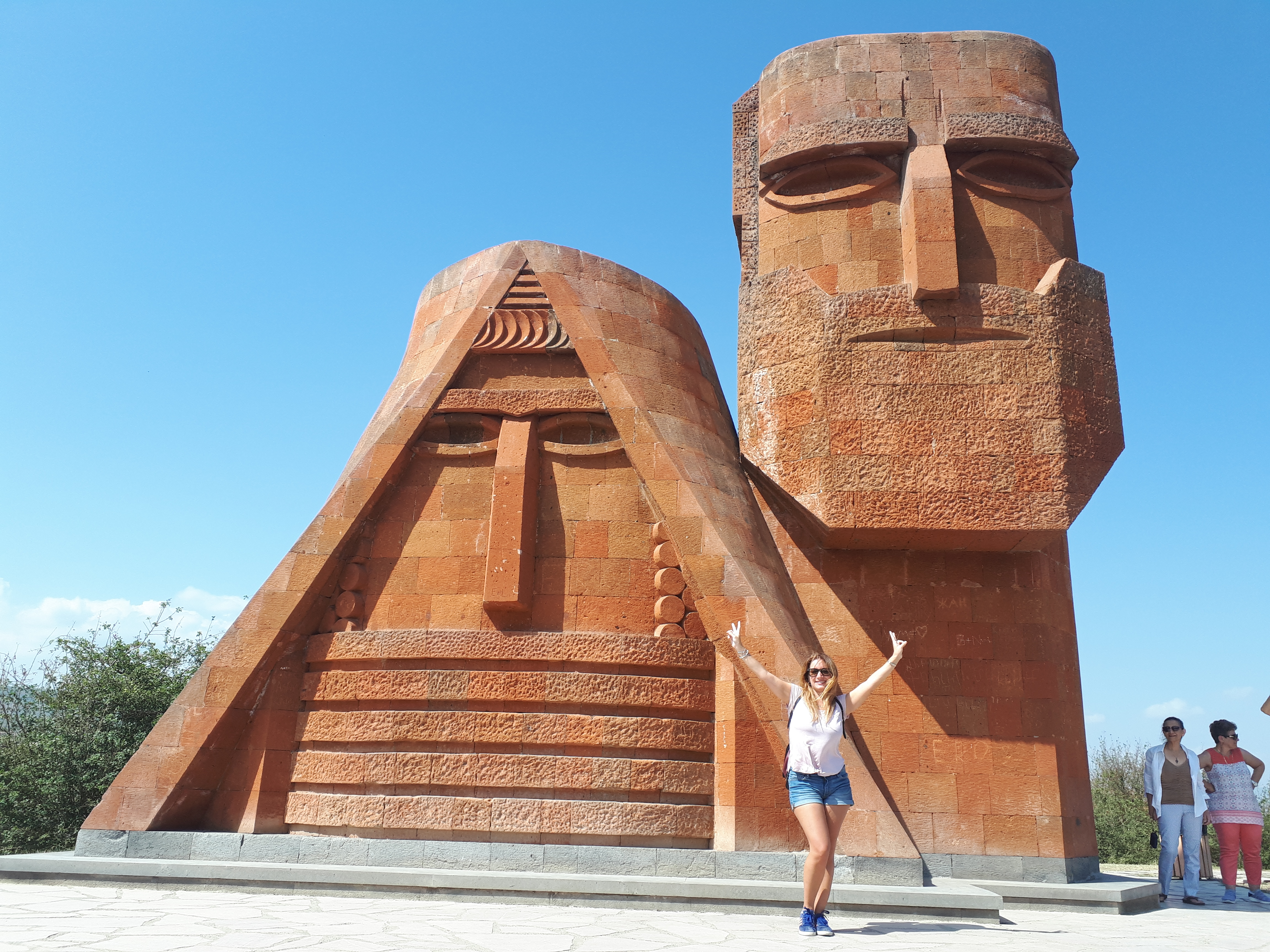 To Maria, the only way to preserve your cultural identity is to stay in touch with your country and its people. "Only real life communication is able to create strong bonds between a person and his/her culture. You can eat Armenian food, dance Armenian folk dances and sing patriotic songs, but that won't bring you closer to Armenia if you don't know the country from the inside. Visiting the country is the solution. People in South America travel a lot and Armenians living there should by all means visit their homeland before discovering the world. Those who have been here even once, stay in touch forever."

To those who consider moving to Armenia, Maria recommends trying Birthright like she did.
"Birthright Armenia or similar volunteering programs are a great opportunity to see the country, meet local people and quickly become one of them. I am very excited to live here and help others settle, too. Due to recent changes in the country, people are hopeful and smiling. That makes me a happier person. I believe in Armenia and its prosperity."
Interview: Rima Yeghiazarian
Written by Hranush Hakobyan
Read More
See all