My Way Home
My biggest professional goal is to help Armenia in my knowledge field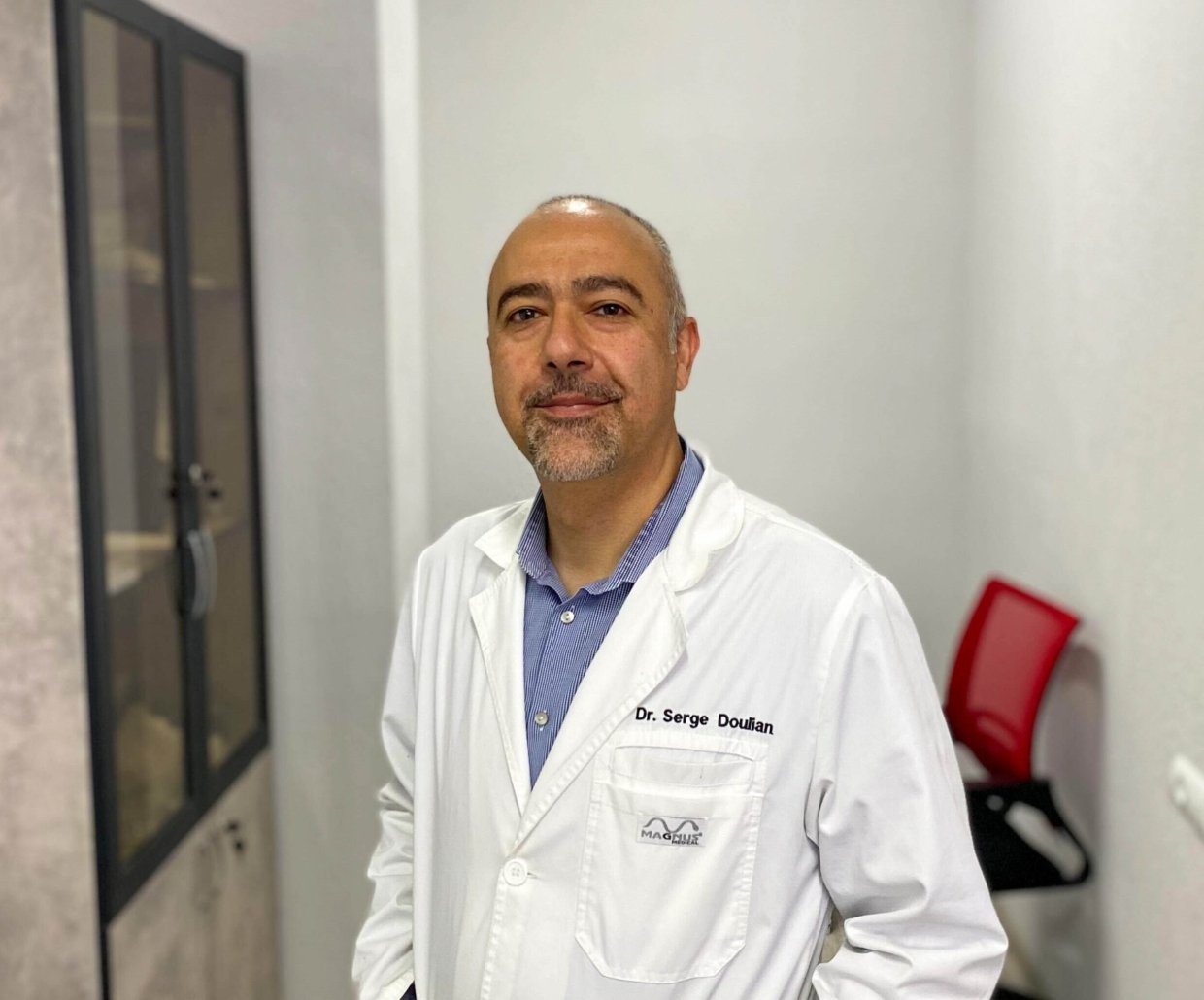 This time we decided to talk with Dr. Serge Doulian who moved to Armenia from Lebanon in 2021 and opened an
endocrinology clinic
in Yerevan.
Can you tell us about your roots?
My paternal side originates from Aintab (current GaziAintab in Turkey) and my maternal side is from Sis (Former capital of the Armenian Kingdom of Cilicia and center of the Catholicosate back then, current Kozan, Adana Province in Turkey). My grandparents on both sides were lucky to survive the Armenian Genocide and relocated to Homs (paternal) and Damascus (maternal). They both moved to Beirut, Lebanon during the 1940-1950s (when my parents were still children) for economic reasons.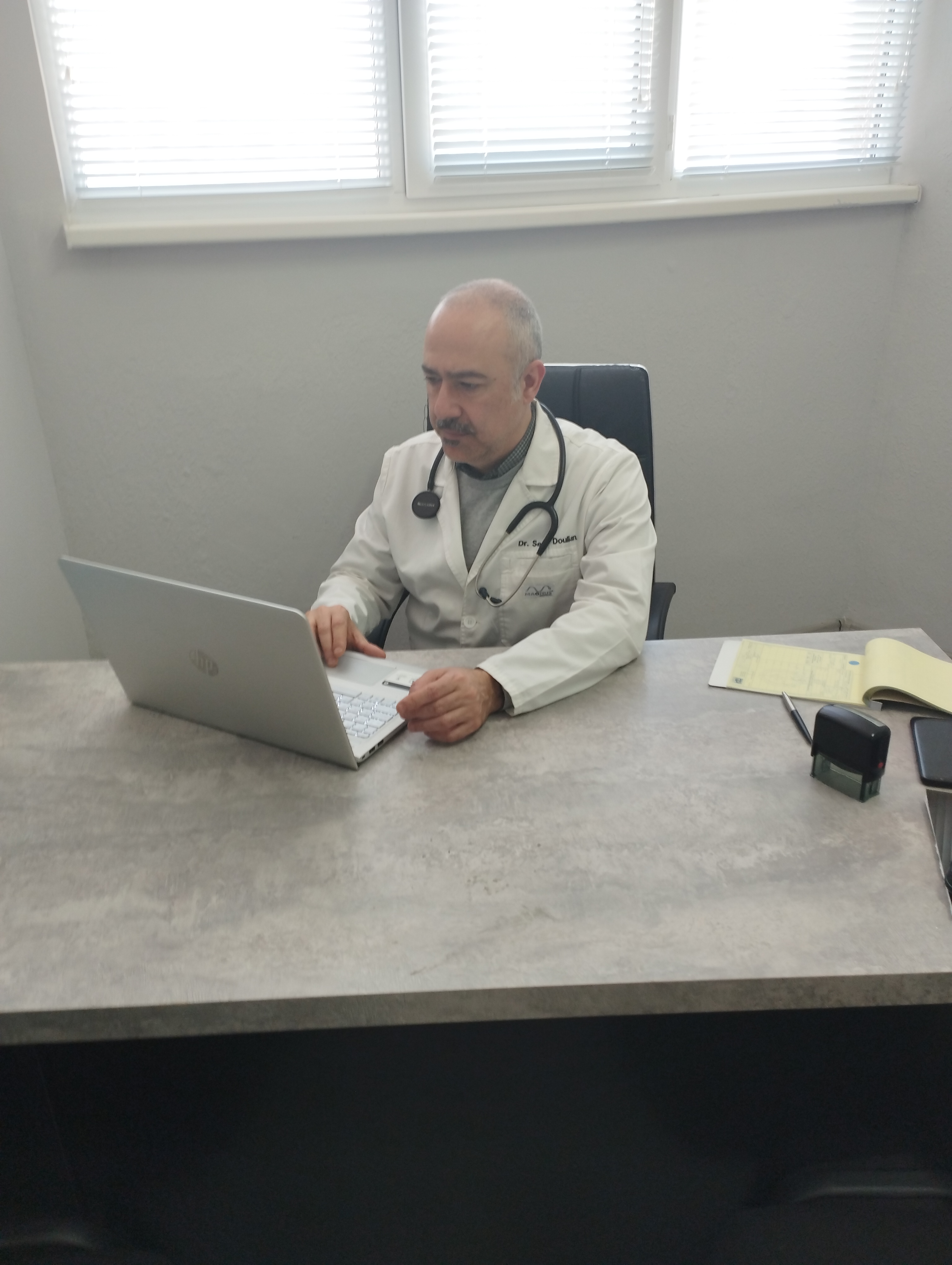 In all your years of life in Lebanon have you visited Armenia? What has already affected you in this country? Have you ever planned to move here permanently?
Yes actually, quite a few times since 2013. There was nothing in Armenia that didn't touch me despite how emotional and good it might have sounded. We all start as tourists here and then get to know the country better. I volunteered at the Yerevan Garrison Hospital (Army hospital) in 2019 and was there during the 44-day war. Many repats are born with Armenia in their soul, and it is just a matter of time to move here. I had already planned to retire in Armenia, but the Lebanese situation hastened my relocation.
How deeply did the events of 2020 in Lebanon affect you and your family? Why did you decide to choose Armenia?
Well, frankly, the 2020 explosion had nothing to do with my decision. It just quickened the economic downfall of Lebanon which is just a part of why I moved here. It may come as a surprise, but we have been through war and many explosions before (though of course, this was a larger explosion), so we weren't much affected by it as our house is 8 km away from the site of the explosion (Port of Beirut).
You were repatriated through the #ArmeniaWorks4U program. How did you find out about it?
The decision to move to Armenia was already taken before the explosion and I was in the midst of looking for a house and a job here when the 2019 "Revolution" in Lebanon started with the rapid deterioration of the Lebanese currency. All my (and all Lebanese) assets were frozen in the banks and we could not withdraw any money without losing much of its value. Add to that the rapid collapse of the Health System in Lebanon (because of the Covid 19 pandemic and the explosion) with many medications getting unavailable or very expensive, people dying for absurd reasons (like unavailability of Oxygen in some hospitals), and many unfortunate events which all made me (and many other doctors) feel unable to change anything in patients' lives anymore and try to move out of Lebanon. My choice was already clear. Despite getting good offers from some Gulf countries, I preferred to move to my homeland.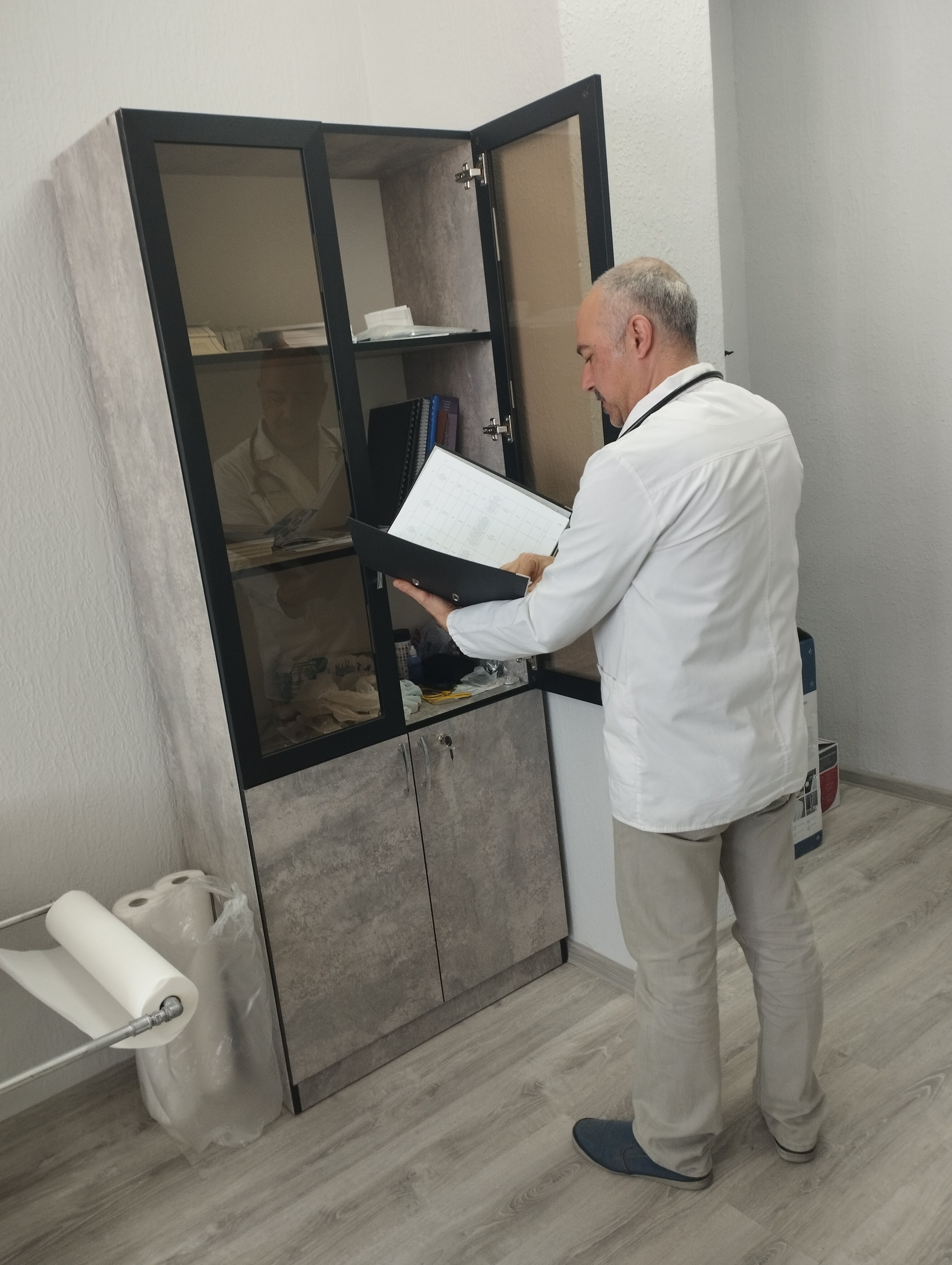 Did you experience culture shock after you moved here? What do Lebanon and Armenia have in common that you didn't have to get used to?
Well, I wouldn't call it a culture shock. I came here to live with my fellow Armenians, and everyone needs time to understand even a relative who has grown distant. I do not think Lebanon and Armenia have much in common except both being on the borders of enemy nations and so being politically unstable countries. The benefits of Armenia are countless. People here do not appreciate them sometimes, but being able to do ALL your transactions, bill payments, and other time-consuming tasks through your mobile phone is a blessing for anyone who has lived in Lebanon. The downside of Armenia is the rents and prices of almost everything which have gone up after the Russians influx. Of course, much of this is political and not our topic today.
What benefits have you found since you moved?
Well to start with, my patients were Armenians from Syria, Armenia, Canada, the USA, and France who already knew about me and we all speak Western Armenian. I had already participated in the Eastern Armenian course provided by #ArmeniaWorks4U program for which I am grateful (though I think the program needs some tweaking to better accommodate Western Armenian speakers). So, after a while, I was able to communicate in Eastern Armenian too. About the medical vocabulary, it is very much Russian language based (some Latin phrases which are easy to catch) but again, with some Russian language learning, google translate, and experience I managed through.
And yes, the Russian language is a bit difficult to learn. It took me a year to become B1 level.
Now I am being able to read the news.
You are an endocrinologist. Like any doctor, you need to have a dialogue with your patients. Was it difficult to adapt to the new medical vocabulary and prescriptions?
Yes, it was a big challenge. It is not common practice here to open a private practice (which is so common in Lebanon). So many of the paperwork-related issues were troublesome. I did not have a responsible legal presentation here back then which took a lot of time and resource consuming. The rules of the Ministry of Health to license a medical company were new and sometimes vague to me. The taxing system was also new to me, but I have an extremely helpful accountant who has been there for me when things were difficult. I guess some of the difficulties were there just because I was used to a more lax system in Lebanon, others were because my venture was a bit unusual in Armenia, and some other system/personnel-related issues. As the saying goes, if you want to eat honey, you should be ready for a couple of bee stings.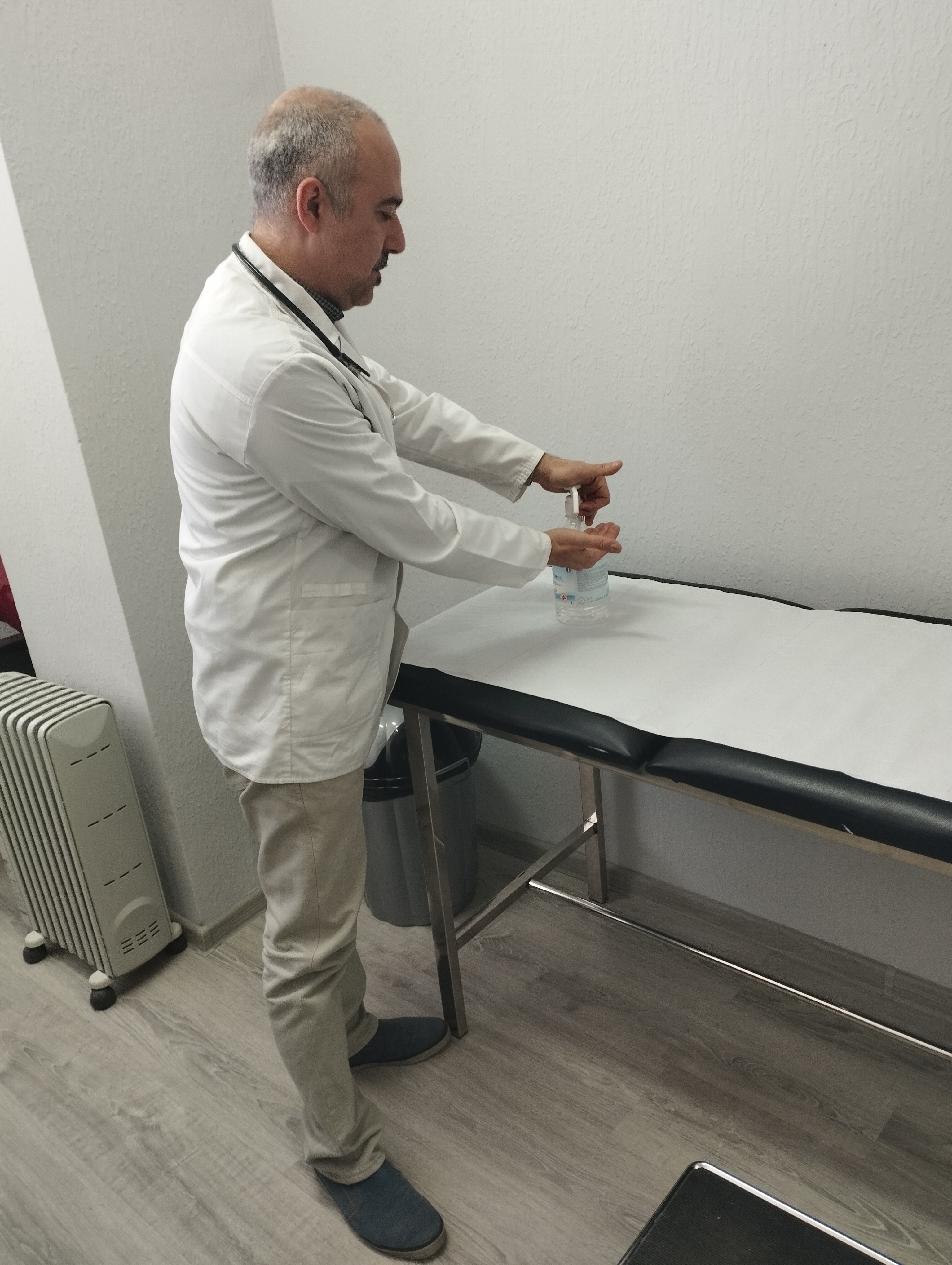 What is your biggest professional goal?
My biggest professional goal is to be able to help Armenia in my knowledge field. I have some modest experience in helping the Ministry of Health in Lebanon during the Covid pandemic. To be able to build a state-of-the-art endocrinologic center in Armenia is a dream of course.
What would you like to improve in medicine in Armenia? What successes are you proud of in this field? How do you contribute to its development? What development prospects do you see for Armenia in this field?
I cannot speak of any achievements yet as it is too early.
Our clinic
opened its doors to patients only 4 months ago. As for changes, the potential is big. The mentality of many local Armenians towards modern advanced methods of testing, diagnosis, and treatment has to change and this needs time. The laboratories here lack some very important tests and some of the medical drugs are either very expensive or not available. I spoke once to the Novo Nordisk (one of the leading pharmaceutical companies in obesity/diabetes worldwide) representative in this region, who is based in Kazakhstan, and she told me their products were not accessible to the Armenian market because it was small (3 million people) and the meds themselves were going to cost. Some other international pharmaceutical companies withdrew from Armenia during the Covid pandemic. So, as such, we are missing out on the best treatments available worldwide (FYI these meds started to disappear from Lebanon too because of the economic crisis). This is a broad topic with lots of branching as to what is the role of the government, the public, and the private sectors, but again this is not our main topic today.
Describe Armenia in 3 words:
4 words. Armenians belong to Armenia.
READ MORE
See all
Repat Story

Dr. Lucy Karahagopian's Journey Enriching Armenian Healthcare

Repat Story

Tatevik's Inspiring Journey Back to Armenia

Digital Nomad

Discover Armenia: A Haven for Digital Nomads

Tips

Embracing Learning and Adventure: A Day in the Life of a Kid in Armenia