My Way Home
04.10.2018
Armenian by Birth
Seto Hovsepian

Moved from Damascus, Syria in August 4, 2014
---
"Birthright Armenia had the most important effect on influencing my move to Armenia."
Having spent four months in 2012 volunteering through the program, a deep love for the country bloomed within Setrag Hovsepian, leading to his application to AUA and beginning of a new life from 2014. Armed with a scholarship, Seto utilized the experience from volunteering both in the AGBU library at AUA and his placement at the Yerevan State University Arabic Studies sector. He was inspired during those months to do his Master's degree through AUA, where he had truly felt at home, but he had not yet finished with his Bachelor's at the time, nor was he able to leave the shop his father had left to him to run back in Damascus. As luck would have it, when the situation in the city began to worsen December of 2012, his small family decided to move to Armenia despite the fact that his sister had married an American-Armenian and now lived there instead.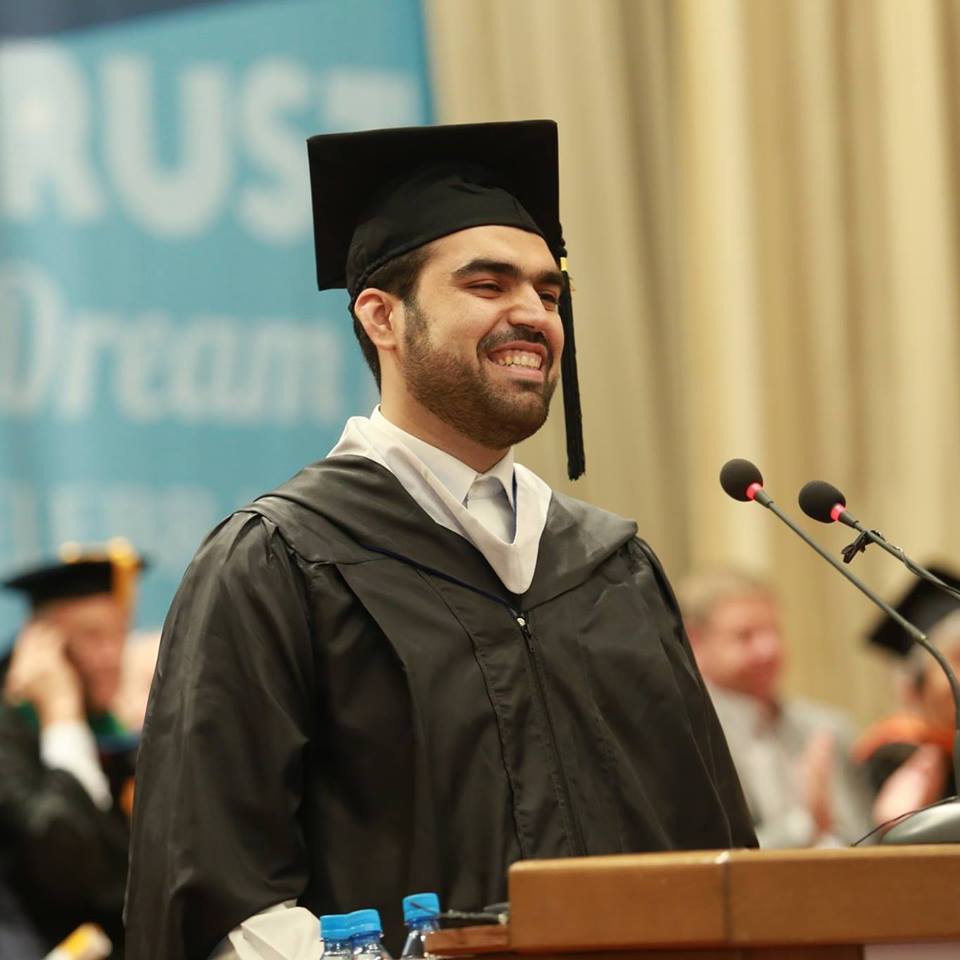 Seto was studying to become an English teacher, his Master's in TEFL/TESL. His plan was to finish his degree and return to Damascus to continue his work, knowing that his newfound knowledge would be of great value there. Instead, he began working part-time at the university and it has now been four-going-on-five years since his official move to Armenia.

First impressions in Armenia differ for each person. For Seto, initially it was a shock once the tourist and wedding season was over. Suddenly, the city was devoid of diasporans. Going to AUA, it was another shock before he integrated into the educational system that was so very different from that in Syria.
"It was especially awkward because my class consisted of 25 females and 2 males… So it got pretty lonely. But once they all got to know me, we became good friends."

The first 6 months were the hardest, before he began volunteering with a few groups, teaching children from different walks of life and finally moving into a larger home that allowed for privacy. The first year was rife with obstacles, but Seto trudged through the worst of it, gradually becoming more comfortable in his surroundings and understanding his new way of life.
"There were two events that really helped me come to terms with all these changes happening. The first was when we sold our home in Damascus last year. We had already sold the shop, so there were no longer any ties, no matter how small they may have been. I am attached to places; I was very happy when those attachments disappeared. I felt relieved. There is nothing for me to think about there; I can enjoy a fresh start here. The second thing that really helped me was changing my circle of friends. I had some very close people who had gone through similar experiences and we understood each other very well. But when we talked, it was always the same topics, going round and round in circles and never reaching an endpoint. When I began associating with local friends, expanding that social circle, that really helped in my integration process."
For many repatriates, this is a situation they can truly relate with.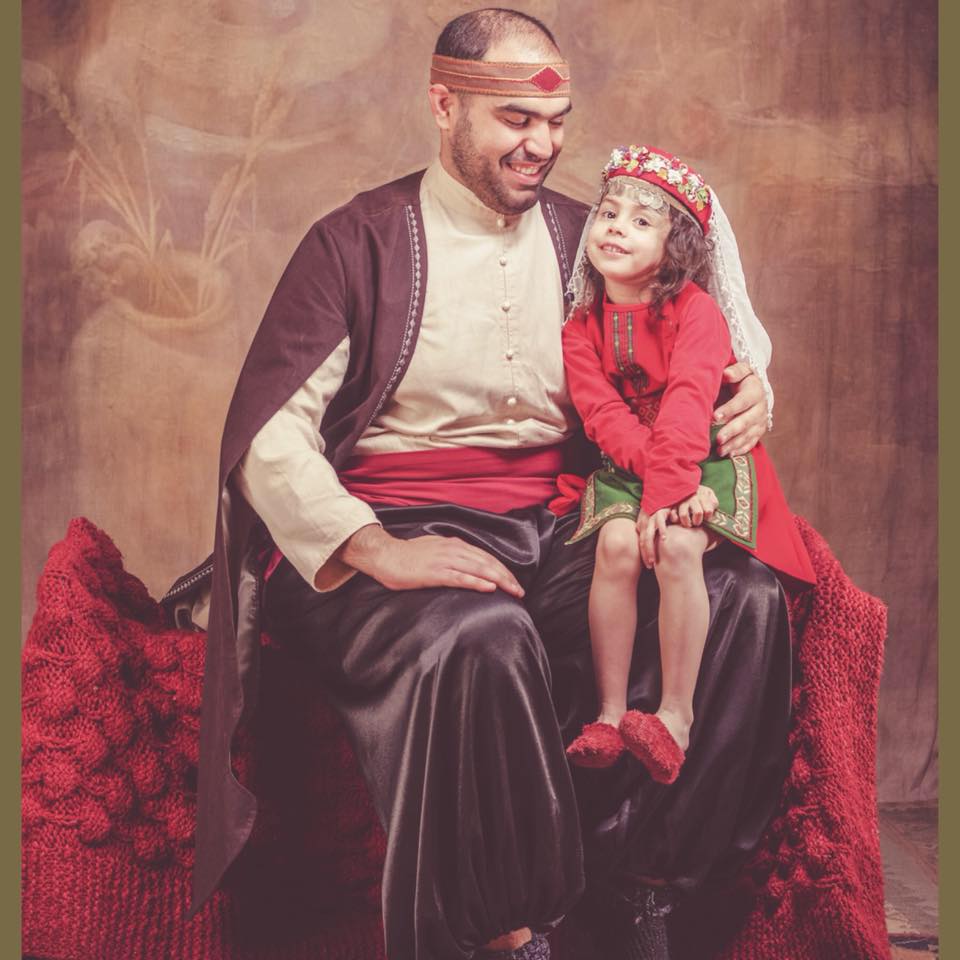 Coming to Armenia taught Seto to see things with new eyes. It was always fun trying to figure out the characters of those who came from regions outside of Yerevan, eating "kanachi" became a preferred activity, and coffee-drinking cultures saw a major change. Yerevan is very diverse in terms of personalities and level of global education. "I was exposed to two distinct groups here: The Aleppo-Armenians, individuals I had not had any contact with from Damascus, and the local Armenians." While language barriers would sometimes hinder communication because of the use of Arabic vs. Russian. This has also led to the final stage of integration for Seto, which includes learning some basic Russian, at least. Whether we like it or not, certain words will be included in our daily vernacular. Furthermore, it became clear that the more Eastern and Western speakers, locals and diasporans work together, the more stereotypes can be debunked, leading to an easier, more cohesive existence.

Seto Hovsepian grew up in a very Armenian, typical diasporan community, with certain stereotypes. For him, it is preferable to educate about all the positives of our country and our people. Children should be exposed to both dialects of the language, given the opportunity to truly love the country in a way that is very real instead of simply an ideal. As for the written language, it would be greatly appreciated if the spelling and grammar could find common ground, reducing the confusion that arises when Western Armenians move to Armenia.

Seto's advice to those who plan on engaging with or moving to Armenia is that they choose a profession that is wanted, needed and does not require learning a new language from the start. It would be good to see more people coming, he says, and people should live where they feel they belong. Birthright Armenia had a positive influence on his viewpoint and led to some great decisions. Studying had its own effect, creating a solid foundation for him to build on. Both led to some spectacular networking options and have woven a safety net, ensuring his future. This is something recommended for all those who can. At the end of the day, however, each experience is different and it is most important to nurture the love and yearning for country that one feels within his or her heart.

Interview: Rima Yeghiazarian
Written by: Tamar Najarian
Read More
See all