My Way Home
Taking Time for Self-Care in Armenia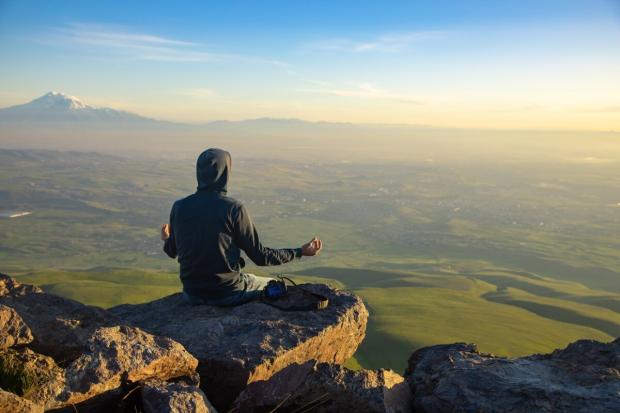 In recent years, Armenia, a land of rich cultural heritage and resilient people, has seen a shift in attitudes towards self-care and personal development. While the traditional mindset viewed self-reflection as a private matter, the country is now embracing the importance of nurturing one's well-being.
Let's explore the opportunities for self-care in Armenia, focusing on yoga, therapy, reconnecting with nature, and the healing power of natural springs. Whether you're a repatriate or contemplating a move to Armenia, discovering these avenues of self-care can enhance your experience and contribute to a more fulfilling life in the homeland.
Yoga for Mind, Body, and Soul
Amidst the bustling streets of Yerevan, a sanctuary of tranquility awaits those seeking solace and self-improvement through yoga.
Yoga Ashram
,
Shoonch Yoga Studio
, and
Eco Ayurvedic and Yoga Center
are noteworthy establishments offering a diverse range of yoga classes and practices. These classes start at around 2,600 AMD (approximately 6.75 USD or 6.15 EUR), making them quite affordable.
Practicing yoga not only nurtures physical health but also enhances mental well-being, promotes mindfulness, and fosters a sense of inner peace. By embracing yoga as part of your self-care routine, you can find balance and inner harmony in the midst of life's commitments and pressures.
Therapy: Unlocking Emotional Well-Being
Armenia, like many societies, has witnessed a gradual transformation in its approach to therapy and mental health. Breaking free from the stigma associated with seeking professional help, individuals are increasingly recognizing the benefits of therapy. In the aftermath of the 2020 Artsakh War, therapy services have gained further importance, providing a supportive space for healing and emotional well-being.
No one should feel alone or constrained by societal stereotypes when it comes to handling their emotions. Today, therapy is becoming more accessible, and there are affordable options available for those seeking professional guidance. By embracing therapy, individuals can navigate life's challenges with greater resilience, promoting personal growth, and building a healthier society in Armenia.
Reconnecting with Nature: A Path to Inner Peace
In the embrace of Armenia's breathtaking landscapes lies an opportunity to reconnect with nature and prioritize self-care. Organizations like TriClub EVN, Armenian Geographic, Armland, and Hamshen Tour offer a variety of outdoor experiences, including hikes all over Armenia.
TriClub EVN
specializes in endurance sports like triathlon, cycling, long-distance running, and open water swimming, fostering a community of athletes.
Armenian Geographic
organizes hiking trips and mountain ascents, valuing cultural heritage and nature exploration.
ArmLand Adventure Club
offers hiking, trekking, camping, and more, aiming to develop eco and extreme tourism.
Hamshen Tour
provides historic Armenia tours with a focus on safety, comfort, and cultural enrichment. These organizations offer daily hikes starting at less than 10,000 AMD (approximately 26 USD or 23.60 EUR), allowing individuals to immerse themselves in the serenity of the outdoors.
Alternatively, The HIKEArmenia trails, such as the peaceful Yerevan Botanical Garden hike, offer respite from the city's demands, while camping provides an escape from traditional accommodations, fostering a deeper connection with the wild beauty of Armenia's mountains, forests, and rivers.
Natural Springs: A Haven for Healing
Nestled in the picturesque mountains, Jermuk, a mountain spa town, entices visitors with its natural springs and therapeutic benefits. Renowned for its healing mineral water, Jermuk has been a popular destination for medical tourism since the Soviet era. The town's revitalization efforts aim to transform it into a modern center of tourism and health services, attracting individuals seeking physical and mental rejuvenation.
Jermuk's warm mineral springs, comparable to renowned springs in other parts of the world, offer healing properties for various ailments. Drinking the mineral water and indulging in therapeutic baths can alleviate gastrointestinal, nephritic, and neurological disorders. With its scenic beauty and abundant resources, Jermuk serves as a haven for those in search of holistic well-being.
Armenia, a country evolving in its attitudes towards self-care and personal development, offers a range of opportunities for repatriates and prospective residents. Through practices such as yoga, therapy, reconnecting with nature, and immersing oneself in the healing power of natural springs, individuals can navigate life's demands while prioritizing their own well-being. By embracing these avenues of self-care, we can foster personal growth, build healthier communities, and create a fulfilling and participatory future in our beloved homeland.
Read More
See all
Digital Nomad

Discover Armenia: A Haven for Digital Nomads

Repatriation

Embracing Learning and Adventure: A Day in the Life of a Kid in Armenia

Repatriation

There are no job opportunities in Armenia

News

The First Repatriation and Integration Center Opens in Yerevan