My Way Home
The Tallest Trees Have The Strongest Roots - Victor Akulian
Shortly after obtaining an MBA from the American University of Armenia in 1996, Victor Akulian discovered that KPMG International was opening an office in Armenia. As the recruitment process began, Victor became one of the first candidates to land a job there. Little did he know, he would end up working for the company for over 20 years.
Victor states that one of the reasons he's been working at KPMG for over 20 years is that the firm allows its employees to engage in a large variety of projects. Working does not become a routine or dull. KPMG gave Victor the opportunity to work outside Armenia. He went abroad to work at KPMG London and Kiev and currently he works in Russia. Another reason he's loyal to KPMG is that the firm is a business for the people. You get to meet people with different sets of skills and interests which makes working more engaging. Victor can easily admit that variety is the key reason that made him stay.
"No professional field is easy to develop, it requires a lot of development and growth. Being in the service business, working with clients doesn't always go as smoothly as planned. You occasionally have to face challenging clients who don't always make it easy. This makes a lot of room to overcome difficulties and simultaneously grow throughout the practice."
When it comes to making peace with failures, Victor recalls Nelson Mandela's quote: "I never lose. I either win or learn."
"I look at failure from a philosophical point of view. One cannot continuously have a smooth and successful career. People fail on an hourly basis. Either you make a wrong decision, or the situation is out of hand where you have zero control over it. Failing is growing. Overcoming failures make you a better professional and more equipped for life. You don't only learn to not repeat your mistakes, but you learn how to handle future problems efficiently. People fail on an hourly basis."
When asked about his biggest achievement, Victor joked that he ran the Berlin Marathon. "I don't think one can say what their biggest achievement is when they're a professional. Since working and learning is an ongoing process, the biggest achievements are yet to come. But on a personal level, my dream came true when I reached the summit of Mount Ararat."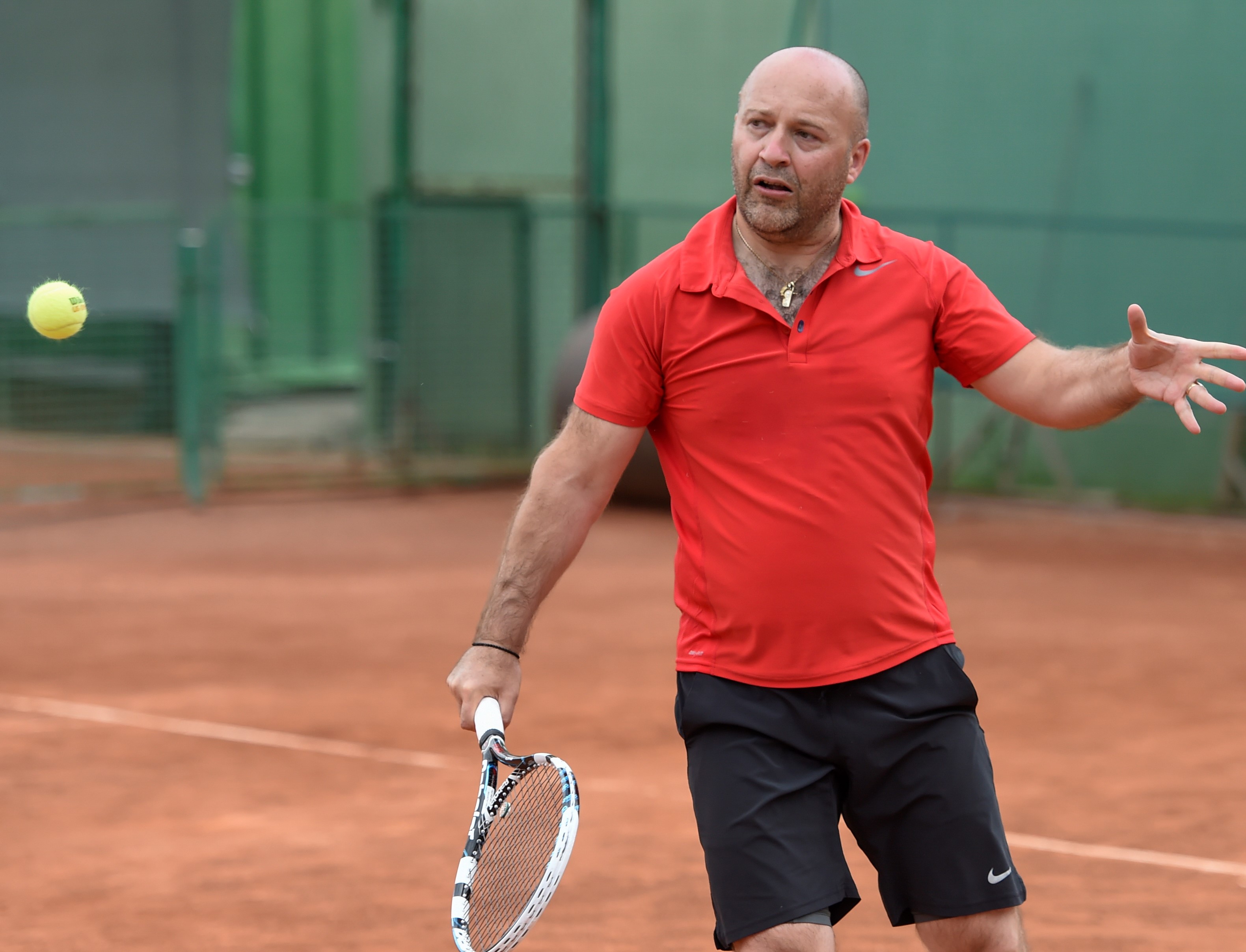 As an avid fan of tennis, Victor draws inspiration from Andre Agassi and Roger Federer. To him, both Federer and Agassi show how a person can fail, fall back and then get back on their feet.
"I don't think that the concept of mentorship is completely established in post-Soviet countries, it's used more in the west. What makes mentorship great is that it boosts your confidence not only in your everyday life, but your career as well. You become more confident in making decisions and stand your own ground. At the same time, mentorship allows you to get a second opinion. Who knows, maybe another person knows how to deal with it better. There are a number of people I resort to when I need advice and guidance. They give you clear advice on how to handle a number of issues and advice on life in general. Mentors can show you how to deal with certain circumstances. Mentorship doesn't provide you with only theoretical and academic knowledge, it gives you practical experience which, combined with the former, result in success."
Victor's motto is "nothing is impossible". If you have a right mindset, nothing can stop you. Victor advises people not to jump to conclusions as you might miss a number of important factors. Listen to people and don't be quick to make judgements.
"The main components to achieving your dreams are to think, to believe, and to take steps on a daily basis to achieve your dreams. The important thing is to enjoy the journey."
WOULD YOU RATHER WITH VICTOR AKULIAN
Annie Akkam
READ MORE
See all
Repat Story

Dr. Lucy Karahagopian's Journey Enriching Armenian Healthcare

Repat Story

Tatevik's Inspiring Journey Back to Armenia

Digital Nomad

Discover Armenia: A Haven for Digital Nomads

Tips

Embracing Learning and Adventure: A Day in the Life of a Kid in Armenia