Business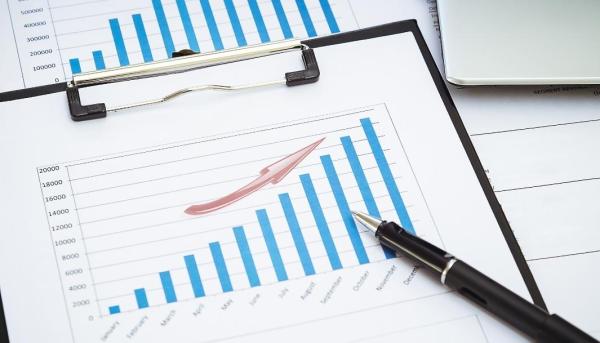 If you are moving to Armenia with a mind to do business, it is recommended to do your due diligence. Armenia is no different than any other country. Be careful who you partner with and follow the laws and you will be fine.
The process of opening a business in Armenia, if you are present, takes less than a day, overall. This is in the case of using sample documents. When using customized documents or through remote registration, it can take up to three days. There are no capital requirements and no government fees for registering (or renewing the registration of) the business. There are no requirements to rent a space, hire staff, or open a bank account.
There are multiple corporate forms you can register your business as on e-register.am.
Private Entrepreneur (PE)

Limited Liability Company (LLC)

Joint-Stock Company (JSC)

Closed Joint-Stock Company (CJSC)

Partnership

Cooperative

Branch Office

Subsidiary

Non-Profit Organization

Private Equity Fund
Note: owning or managing an operational company in Armenia will generally qualify you and your family for a residency status. It may also become a basis for citizenship by exception through a direct petition sent to the Prime Minister of the RA. Three years of residency generally makes one eligible for citizenship.
For more information and to compare each form, click here. To figure out what documents are needed to begin your business, check out our article here.
Currently, Armenia is seeing growing opportunities to work with Iran, China, India, and Southeast Asia. As a member of the Eurasian Economic Union (EEU), Armenia has free access to Russia, Kazakhstan, Kyrgyz Republic, and Belarus. Free Trade agreements also exist with Ukraine, Moldova, Tajikistan, Turkmenistan, and Georgia.
Armenia is also the only CIS country to enjoy the "GSP+" arrangement with the European Union, allowing the export of over 7000 products with reduced or no tariffs. A GSP agreement also exists with the US, Canada, Japan, Norway, and Switzerland.
In general, there are 3 main steps to opening a business in Armenia:
Register your company

Create a company seal

Open a corporate bank account
It is recommended to have an accountant to ensure your monthly reporting is done on time and in line with the local laws. The fewer mistakes on this front, the better for you.
Documents need to set up a company

You will need certain things before getting ready to register your company:
Passport - original and Armenian notarized translation

Local phone number (cell phones work, as well)

Local address (not your rental home to prevent any problems) - it is recommended to use a company providing virtual offices if you don't have a physical one. Refer to armenian-lawyer.com or bridgingnations.am.
Opening a Corporate Bank Account
Setting up a corporate account at the bank of your choice will take you a few hours to complete. Only the minimum number of documents are required, for the most part, but you'll have to check with the bank in question to be sure. Normally the passports of the shareholders and directors should be enough. You will receive a registration certificate with the taxpayer ID number, ready for immediate operation. Note: You will need a company seal to open an account, for the most part.
Armenia's banks offer a wide range of business-oriented services to foreigners as well as locals. You are able to open an account in most major foreign currencies, conduct international bank transfers, pick up a safety deposit box, use state of the art mobile banking, etc. Note: Not all banks will work with clients from Iran and Syria due to international restrictions. We recommend contacting different banks about your preferred business accounts. Most are quite flexible and willing to match another's incentives to keep you to themselves.
Shop around for the best bank for you. You will at least need your company seal, registration certificate (obtained from registration office once completed), notarized Armenian passport translation, and a local phone number. Certain banks might have a slew of other documents to present, however, so call or connect with them beforehand.
Free Economic Zones
Free economic zones (FEZ), also known as free economic territories (FETs) or simply free zones (FZ), are regions specifically designated for trade activities that are taxed differently from the rest of the country. They are either taxed lightly or not at all, bolstering economic activity. Each country has its own FEZ rules, depending on the country of export.
Armenia's FEZ include:
Alliance (for Hi-Tech and Pharmaceuticals) in Yerevan

Meridian (Jewelry and Watchmaking) in Yerevan

Meghri (for cooperation with Iran, 2km from the Iranian "Aras" FEZ)
A fourth FEZ is expected to open in the Hraztan region and is expected to begin working by 2021, focusing on production, Hi-Tech, and blockchain.
An investor can be a FEZ resident by obtaining permission from the Government of Armenia upon evaluation of Application, Business Plan, and Reference provided by the organizer about activities performed in the FEZ. The process could take up to 4 months. Click here for more.
Taxes
When opening a business, you get to opt for turnover or micro-business tax regimes within 20 calendar days of the company's registration.
There are special tax regimes in place for small family businesses, exempting them from corporate income tax and value added tax if their annual turnover does not exceed 9 million AMD (~19,000 USD). Up to 115 million AMD turnover is subject to a 1.5-5% tax, replacing the Corporate Income Tax (CIT) and Value Added Tax (VAT). Over that, businesses are expected to pay 18% CIT and 20% VAT. A Patent Tax of a flat monthly fee would replace the CIT and VAT for certain trades, such as dentist offices, games and entertainment facilities, small restaurants, auto and transportation services, beauty salons, etc. Dividends are taxed at 5%, but double treaties may lower this amount.
Payroll taxes include both personal income tax (PIT) and social security payments (SSP) withheld from employees and contractors. The taxes apply to salaries, benefits, bonuses, temporary disability compensation, maternity leave compensation, and such others. Check with your accountant for the full list. The SSP withheld is 5% of incomes up to 500,000 AMD, or 10% of incomes above that. The maximum amount held back each month cannot exceed 25,000 AMD until July 1, 2020. Furthermore, a flat military tax of 1000 AMD per month is applied. This increases the average tax burden to around 25.25%.
Imported goods are subject to taxation at 20% VAT, though there are a number of exceptions. For certain government-approved projects, VAT payments can be deferred for up to three years. There are no import duties for items shipped from Russia, Belarus, Kazakhstan, and Kyrgyzstan.
There are no taxes on capital gains on the sale of securities, real estate, or other assets. However, depending on the nature of the company, you can expect excise, environmental, road, real estate, and/or vehicle property taxes to be added. Excise taxes are expected to increase by 3% per year.
Note: A zero-tax regime exists for certain types of business, including micro (defined as having sales under 24 million AMD a year) not in the Yerevan region, those operating outside the capital (especially in border regions) or in a FEZ, etc.
Foreign Ownership
Foreigners may own 100% of the company without the need for local partnership. There are no citizenship restrictions applied to ownership or stakeholders. All employees can also be foreigners. There are no laws forcing a certain ratio to be local employees. A local address is also unnecessary. The foreigner may be the only director as well as the full owner of the company.
Foreign Investment
An investor in Armenia is freely allowed to export their cash and profits made during their investment. Types of investment allowed in Armenia by foreigners, include:
Foreign currency deposits

Movable and immovable property

Securities provided by the legislation of the RA

Economic activities allowed by legislation

Extraction of natural resources

Acquisition of existing enterprises

Opening of branches and representative offices of foreign legal entities

Opening a foreign legal entity

Acquisition of shares in existing companies in the RA

Government Incentives
Certain incentives for your business include:
Up to 30% profit tax reduction for new jobs created for a period of 3 years

VAT payments postponement for up to 3-year period for importing equipment and goods

Profit tax privileges for large importers

Reduced corporate tax for large exporters

0% VAT, corporate, property, customs duty taxes up to 10 years in Free Economic Zones: residents of Free Economic Zones (FEZ) are exempt from all taxes except the payroll taxes.

0% corporate tax, income tax and VAT in specific territories of Armenia

Customs duty exemption for materials and equipment/technology

Support for creation of startups by SME DNC

Inactive (dormant) companies do not pay taxes or file tax returns

IT companies applying for an IT Start-Up certificate (issued by the Ministry of High-Tech Industry) after May 18, 2019, may be exempted from corporate tax until December 31, 2022. Payroll tax is also reduced to 10%. The petition must be filed within 90 days of the business' registration. Note: This is only available to companies with under 30 employees, as well as those not considered subsidiaries or branch offices for foreign companies.
Topics
Armenian by Birth

The Tallest Trees Have The Strongest Roots - Victor Akulian

Armenian by Birth

Artak Abrahamyan - Homecoming with a new beginning

Armenian by Birth

Armenian by Birth

Tatevik Khatchikian - The Founder of Blooming Armenia

Armenian by Birth

Repat Impact: Lucineh Kassarjian

Armenian by Birth

Repat Impact: Sara Anjargolian

Armenian by Birth

Armenian by Birth

Nare Bejanyan: When Music Meets Mountains

Armenian by Birth

Brick By Brick: How VERELK Supports Business in Artsakh

Armenian by Birth

Karaberd - Bringing the Diaspora Back to Rural Armenia

Armenian by Birth

Creopia: Vanadzor's Art Hub

Armenian by Birth

From Two Different Worlds with One Common Goal

Feature article

Re-shaping Armenia: projects that need your support

Creators

DiasPROա: a video project that promotes Diaspora Armenians

Creators

Georgi Kevorkov: Armenian Global Community

Repatriation

A Repat from Iran Boosting Medical Tourism in Armenia

Feature article

Diaspora and Economic Development: A Systemic View

Feature article

Dual citizenship in Armenia: The nature of the debate since independence

Feature article

Diaspora Engagement: New Opportunities, New Vision

Feature article

Can Diaspora Bonds Supercharge Development Investment?

Feature article

Development through Diversity: Engaging Armenia's New and Old Diaspora

Armenian by Birth

Repat for Six Years and Twenty-five Days

Armenian by Birth

Armenian by Birth

A teenager Integrating in Armenia: Do's & Don'ts

Armenian by Birth

116 Days In: Repatriates' Views on the New Armenia

Armenian by Birth

A Repat Experience: Comparing with a Canadian Lifestyle

Armenian by Birth

Armenian by Birth

Yeram Fabien Tomarci - How Do I Work in Armenia

Armenian by Birth

Nairi Zadikian - Connecting the Dots

Armenian by Birth

Per Aspera ad Astra: One Year in Armenia

Armenian by Birth

Armenian by Birth

Armenian by Choice

Opportunities For Teenagers in Armenia

Armenian by Birth

Repat Experience: Living in Ejmiatsin

Armenian by Birth

Armenian by Birth

Armenian by Birth

How I ended up in Artsakh's Kashatagh Province: Part I

Armenian by Birth

Levon Hayrapetyan. From Dublin to Armenia

Armenian by Birth

Why Armenia - Hrayr Barsoumian

Armenian by Birth

Why Do Millennials Repatriate? - Araz Kekejian

Armenian by Birth

Armenian by Birth

"Nothing hits you by surprise or shock, unless you're a pedestrian trying to cross the street, of course." - Raffi Youredjian

Armenian by Birth

Why Millennials Repatriate To Armenia?

Armenian by Birth

Armenian by Birth

Hilariously Awkward Situations You May Face: Vol. 1

Armenian by Birth

Armenian by Birth

Armenian by Birth

Armenian by Birth

Armenian by Birth

Armenian by Birth

Sonya's Guide to Achieving the Armenian Dream

Volunteering

Armenian by Birth

The Difficulties of Moving

Armenian by Birth

From Engagement to Investment: The Story of Olivier Mouradian

Armenian by Birth

Armenian by Birth

Armenian by Birth

Armen Avak Avakian: The Best Time To Be In Armenia Is NOW

Armenian by Birth

Armenian by Choice

Armenian by Birth

Armenian by Choice

To live in Armenia means to have self-esteem!

Armenian by Choice

Tips on Navigating through Armenia

Armenian by Birth

Finding Your Way Around in the Pink City

Armenian by Choice

Making It In Armenia: The Tourist

Armenian by Choice

Armenian by Birth

Armen and Arpi Khachatrians

Armenian by Birth

Armenian by Birth

Armenian by Choice

Armenian by Birth

Armenian by Birth

Armenian by Choice

Armenian by Birth

Armenian by Birth

Armenian by Birth

FIVE Years discovering the Armenian Highland!

Armenian by Birth

Armenian by Birth

Hayrenaser Moves To Armenia

Armenian by Birth

The Turning Point: Armineh Panossian

Armenian by Birth

Armenian by Birth

Armenian by Birth

Armenian by Birth

Armenian by Birth

Armenian by Birth

Armenian by Birth

Armenian by Birth

Sevag and Tamar Gosdanian

Armenian by Birth

Armenian by Choice

Armenian by Birth

Armenian by Birth

Armenian by Birth

Armenian by Birth

Armenian by Birth

Armenian by Birth

Armenian by Birth

Armenian by Birth

Armenian by Birth

Armenian by Birth

Five Differences Between NYC and Yerevan: Metro System

Armenian by Birth

Armenian by Birth

Armenian by Birth

Armenian by Birth

Armenian by Birth

Tadevos and Sasnuhy Paskevichyan

Armenian by Birth

Armenian by Birth

Armenian by Birth

Armenian by Birth

Armenian by Birth

Armenian by Birth

Armenian by Birth

How To 'Repat' Part Two: Making It Here

Armenian by Birth

Armenian by Birth

Armenian by Birth

Armenian by Birth

Armenian by Birth

Armenian by Birth

Digital Nomad

Alexander Maslenkov - Digital Nomad from Belarus

Digital Nomad

Serouj Baghdassarian - Digital Nomad from Lebanon

Armenian by Birth

Levon Der Bedrossian: The Long Way Home

Armenian by Birth

From Russia to Martuni, Armenia: The Woman Behind Tagani

Armenian by Birth

Joanna Derbedrossian: Lessons Learned in Armenia

Repatriation

Why do millennials repatriate? - Hagop Degermedjian

Repatriation

Armen Mardirossian - Repat Story

Armenian by Birth

"The time to move is now." - Caique Gudjenian

Armenian by Birth

Armenian by Birth

Volunteering

Raffi's Very Diverse Birthright Armenia Experience

Volunteering

The Experience of Lifetime

Armenian by Choice

"Loretsi" Brian: A Peace Corps Volunteer Extends His Stay for Another Year in Armenia

Volunteering

Meet Birthright's Pathway to Armenia Fellows

Volunteering

Volunteering

Meet Birthright Armenia intern Rachel Townzen

Feature article

Rules of Conduct for Citizens During Hostilities. Call to Action

Armenian by Birth

Ariss Kouyoumjian: American Soldier, Armenian Duty

Volunteering

From Belgium to Hayastan: How Language Shouldn't Hold You Back

Armenian by Birth

Armenian by Birth

Gayane Manukyan: From Armenia Back To Armenia

Armenian by Birth

"You need more than just patriotic reasons to come back to live in Armenia." -Tatev Petrossian

Armenian by Birth

Sarine Arslanian: A Storyteller in Armenia

Armenian by Birth

Impact of Global Armenians: Alain Touhadian

Armenian by Birth

Back to the Basics in the Motherland; my Armenia

Armenian by Birth

Making It In Armenia - Understanding

Armenian by Birth

Armenian by Birth

Armenian by Birth

Armenian by Birth

Armenian by Birth

Nune Malakyan: I Found Myself In Armenia

Armenian by Birth

From Good To Great: Zorah's Success Poetry

Armenian by Birth

Making It In Armenia: Pretending

Armenian by Birth

About the Hybridity in Diaspora

Armenian by Choice

Armenian by Birth

That was then…This is now

Armenian by Birth

Things I Like About Yerevan – Compared To Los Angeles

Armenian by Choice

Armenian By Choice: Hiroki Tachiiri From Japan

Armenian by Choice

Armenian By Choice: Liliana and Monica Condes from Colombia