Driving License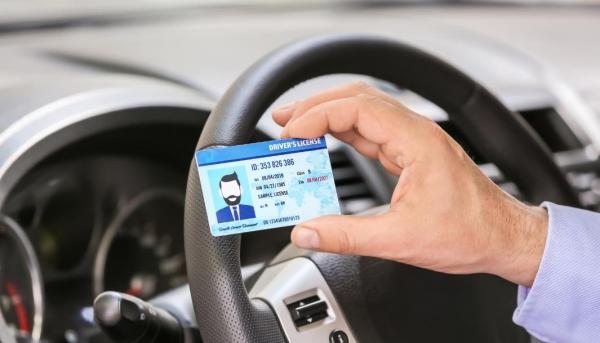 Armenia has well-paved roads for the most part, unless you enter smaller villages where the dirt alternative is common enough. It also requires a valid driver's license to drive around. When living in Armenia, buying a car might come in handy to get around in, particularly if you are situated outside the center of Yerevan and away from the established metro line. There are, of course, small and large buses that zigzag through most streets in the city.
Things to remember for driving in Armenia:
If you drive in with your car, you pay at the border and have 15 days to leave again. Past that, there is another customs payment to be made. You need a passport, valid license/International permit, and car registration documents.
Minimum driving age is 18 years and all traffic is on the right hand side.
You cannot drink and drive, but you can use a hands-free phone
Car liability and insurance are obligatory when driving in Armenia
No children under 12 on the front seat; only front seat belts are obligatory
Speed limits range from 20 km/h in residential areas to 60 km/h within the city; 90 km/h and 110 km/h also exist outside the city limits. Along the highway, you can also come across 70 or 80 km/h. Be aware of your surroundings and look for the speed limits. The country is full of speed detector cameras, which will automatically fine you for going above 10 km/h over the limit listed. If you would like to see what exactly you did wrong as seen by these cameras, a special section on the police.am website is dedicated to providing you with proof – Click here. For the laws concerning driving in Armenia, click here.
Driving with an International License
Armenia is a member of the 1968 Convention on Road Traffic, entering into force from 2006. This means that "Contracting Parties shall be bound to admit to their territories in international traffic motor vehicles and trailers which fulfil the conditions laid down in Chapter III of this Convention and whose drivers fulfil the conditions laid down in Chapter IV." So long as a license is valid, it can be driven in any of these countries:
Albania, Armenia, Austria, Azerbaijan, Bahamas, Bahrain, Belarus, Belgium, Bosnia and Herzegovina, Brazil, Bulgaria, Central African Republic, Chile, Costa Rica, Cote D`Ivoir, Czech Republic, Croatia, Cuba, Democratic Republic of the Congo, Denmark, Ecuador, Estonia, Finland, France, Georgia, Germany, Guyana, Ghana, Greece, Holy See, Hungary, Israel, Indonesia, Iran, Italy, Kazakhstan, Kyrgyzstan, Kuwait, Kenya, Latvia, Liberia, Lithuania, Luxembourg, Macedonia, Morocco, Mexico, Monaco, Mongolia, Montenegro, Netherlands, Niger, Norway, Pakistan, Peru, Philippines, Poland, Portugal, Qatar, Republic of Korea, Republic of Moldova, Russian Federation, Romania, San Marino, Seychelles, Serbia, Senegal, Slovakia, Slovenia, South Africa, Spain, Switzerland, Tajikistan, Thailand, Tunisia, Turkey, Turkmenistan, Uzbekistan, Ukraine, United Arab Emirates, United Kingdom, Uruguay, Venezuela, Zimbabwe.
Unfortunately, if you are from Canada, Lebanon or the United States, countries most of our repats are from, this does not apply to you.

Obtaining your Driver License
You will need to present these documents to the designated examination center in your area if you plan to swap your license with a local one:
3 copies of the application
3 copies of your national driver's license with a certified translation into Armenian
3 copies of your identification card from the MFA

To apply for a license (A, A1, B, B1, C, C1), you will need:
Letter of Intent
Passport or other ID stating place of residence
Payment slip for written test (3000 AMD) - Government
Payment slip for driving test (3000 AMD) – Government
Payment slip for driving test (10000 AMD) – Services
Payment slip for obtaining your license after successful completion (12000 AMD) – Government
The questionnaire you will need to fill out, along with the answers, can be found on the police.am website for you to study with.
Those who have lost their licenses can have them replaced by presenting the following paperwork`
Letter of Intent
Passport or other ID stating place of residence
Proof of previous license
Payment slip for obtaining license (12,000 AMD)

To renew your driving license, you will need to:

- Get registered on www.roadpolice.am;
- Choose action related to driver's license, then exchange without examination, insert your SSN (Social Security Number) and phone number.
You will get an SMS with the details of an appointment at Road Police. You should arrive 30 minutes earlier than your time and have with you 12,300 AMD in cash. They will take a photo of you and let you know when the new one will be issued.
Armenian by Birth

The Tallest Trees Have The Strongest Roots - Victor Akulian

Armenian by Birth

Artak Abrahamyan - Homecoming with a new beginning

Armenian by Birth

Armenian by Birth

Tatevik Khatchikian - The Founder of Blooming Armenia

Armenian by Birth

Repat Impact: Lucineh Kassarjian

Armenian by Birth

Repat Impact: Sara Anjargolian

Armenian by Birth

Armenian by Birth

Nare Bejanyan: When Music Meets Mountains

Armenian by Birth

Brick By Brick: How VERELK Supports Business in Artsakh

Armenian by Birth

Karaberd - Bringing the Diaspora Back to Rural Armenia

Armenian by Birth

Creopia: Vanadzor's Art Hub

Armenian by Birth

From Two Different Worlds with One Common Goal

Feature article

Re-shaping Armenia: projects that need your support

Creators

DiasPROա: a video project that promotes Diaspora Armenians

Creators

Georgi Kevorkov: Armenian Global Community

Repatriation

A Repat from Iran Boosting Medical Tourism in Armenia

Feature article

Diaspora and Economic Development: A Systemic View

Feature article

Dual citizenship in Armenia: The nature of the debate since independence

Feature article

Diaspora Engagement: New Opportunities, New Vision

Feature article

Can Diaspora Bonds Supercharge Development Investment?

Feature article

Development through Diversity: Engaging Armenia's New and Old Diaspora

Armenian by Birth

Repat for Six Years and Twenty-five Days

Armenian by Birth

Armenian by Birth

A teenager Integrating in Armenia: Do's & Don'ts

Armenian by Birth

116 Days In: Repatriates' Views on the New Armenia

Armenian by Birth

A Repat Experience: Comparing with a Canadian Lifestyle

Armenian by Birth

Armenian by Birth

Yeram Fabien Tomarci - How Do I Work in Armenia

Armenian by Birth

Nairi Zadikian - Connecting the Dots

Armenian by Birth

Per Aspera ad Astra: One Year in Armenia

Armenian by Birth

Armenian by Birth

Armenian by Choice

Opportunities For Teenagers in Armenia

Armenian by Birth

Repat Experience: Living in Ejmiatsin

Armenian by Birth

Armenian by Birth

Armenian by Birth

How I ended up in Artsakh's Kashatagh Province: Part I

Armenian by Birth

Levon Hayrapetyan. From Dublin to Armenia

Armenian by Birth

Why Armenia - Hrayr Barsoumian

Armenian by Birth

Why Do Millennials Repatriate? - Araz Kekejian

Armenian by Birth

Armenian by Birth

"Nothing hits you by surprise or shock, unless you're a pedestrian trying to cross the street, of course." - Raffi Youredjian

Armenian by Birth

Why Millennials Repatriate To Armenia?

Armenian by Birth

Armenian by Birth

Hilariously Awkward Situations You May Face: Vol. 1

Armenian by Birth

Armenian by Birth

Armenian by Birth

Armenian by Birth

Armenian by Birth

Armenian by Birth

Sonya's Guide to Achieving the Armenian Dream

Volunteering

Armenian by Birth

The Difficulties of Moving

Armenian by Birth

From Engagement to Investment: The Story of Olivier Mouradian

Armenian by Birth

Armenian by Birth

Armenian by Birth

Armen Avak Avakian: The Best Time To Be In Armenia Is NOW

Armenian by Birth

Armenian by Choice

Armenian by Birth

Armenian by Choice

To live in Armenia means to have self-esteem!

Armenian by Choice

Tips on Navigating through Armenia

Armenian by Birth

Finding Your Way Around in the Pink City

Armenian by Choice

Making It In Armenia: The Tourist

Armenian by Choice

Armenian by Birth

Armen and Arpi Khachatrians

Armenian by Birth

Armenian by Birth

Armenian by Choice

Armenian by Birth

Armenian by Birth

Armenian by Choice

Armenian by Birth

Armenian by Birth

Armenian by Birth

FIVE Years discovering the Armenian Highland!

Armenian by Birth

Armenian by Birth

Hayrenaser Moves To Armenia

Armenian by Birth

The Turning Point: Armineh Panossian

Armenian by Birth

Armenian by Birth

Armenian by Birth

Armenian by Birth

Armenian by Birth

Armenian by Birth

Armenian by Birth

Armenian by Birth

Sevag and Tamar Gosdanian

Armenian by Birth

Armenian by Choice

Armenian by Birth

Armenian by Birth

Armenian by Birth

Armenian by Birth

Armenian by Birth

Armenian by Birth

Armenian by Birth

Armenian by Birth

Armenian by Birth

Armenian by Birth

Five Differences Between NYC and Yerevan: Metro System

Armenian by Birth

Armenian by Birth

Armenian by Birth

Armenian by Birth

Armenian by Birth

Tadevos and Sasnuhy Paskevichyan

Armenian by Birth

Armenian by Birth

Armenian by Birth

Armenian by Birth

Armenian by Birth

Armenian by Birth

Armenian by Birth

How To 'Repat' Part Two: Making It Here

Armenian by Birth

Armenian by Birth

Armenian by Birth

Armenian by Birth

Armenian by Birth

Armenian by Birth

Digital Nomad

Alexander Maslenkov - Digital Nomad from Belarus

Digital Nomad

Serouj Baghdassarian - Digital Nomad from Lebanon

Armenian by Birth

Levon Der Bedrossian: The Long Way Home

Armenian by Birth

From Russia to Martuni, Armenia: The Woman Behind Tagani

Armenian by Birth

Joanna Derbedrossian: Lessons Learned in Armenia

Repatriation

Why do millennials repatriate? - Hagop Degermedjian

Repatriation

Armen Mardirossian - Repat Story

Armenian by Birth

"The time to move is now." - Caique Gudjenian

Armenian by Birth

Armenian by Birth

Volunteering

Raffi's Very Diverse Birthright Armenia Experience

Volunteering

The Experience of Lifetime

Armenian by Choice

"Loretsi" Brian: A Peace Corps Volunteer Extends His Stay for Another Year in Armenia

Volunteering

Meet Birthright's Pathway to Armenia Fellows

Volunteering

Volunteering

Meet Birthright Armenia intern Rachel Townzen

Feature article

Rules of Conduct for Citizens During Hostilities. Call to Action

Armenian by Birth

Ariss Kouyoumjian: American Soldier, Armenian Duty

Volunteering

From Belgium to Hayastan: How Language Shouldn't Hold You Back

Armenian by Birth

Armenian by Birth

Gayane Manukyan: From Armenia Back To Armenia

Armenian by Birth

"You need more than just patriotic reasons to come back to live in Armenia." -Tatev Petrossian

Armenian by Birth

Sarine Arslanian: A Storyteller in Armenia

Armenian by Birth

Impact of Global Armenians: Alain Touhadian

Armenian by Birth

Back to the Basics in the Motherland; my Armenia

Armenian by Birth

Making It In Armenia - Understanding

Armenian by Birth

Armenian by Birth

Armenian by Birth

Armenian by Birth

Armenian by Birth

Nune Malakyan: I Found Myself In Armenia

Armenian by Birth

From Good To Great: Zorah's Success Poetry

Armenian by Birth

Making It In Armenia: Pretending

Armenian by Birth

About the Hybridity in Diaspora

Armenian by Choice

Armenian by Birth

That was then…This is now

Armenian by Birth

Things I Like About Yerevan – Compared To Los Angeles

Armenian by Choice

Armenian By Choice: Hiroki Tachiiri From Japan

Armenian by Choice

Armenian By Choice: Liliana and Monica Condes from Colombia