Obtaining a Driving License in Armenia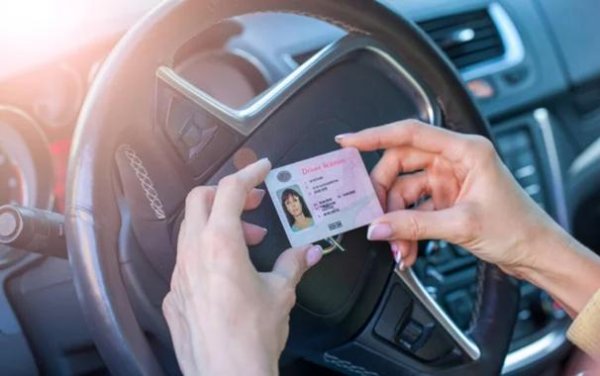 Driving with an International License
Armenia is a member of the 1968 Convention on Road Traffic, entering into force from 2006. This means that "Contracting Parties shall be bound to admit to their territories in international traffic motor vehicles and trailers which fulfil the conditions laid down in Chapter III of this Convention and whose drivers fulfil the conditions laid down in Chapter IV." So long as a license is valid, it can be driven in any of these countries:
Albania, Armenia, Austria, Azerbaijan, Bahamas, Bahrain, Belarus, Belgium, Bosnia and Herzegovina, Brazil, Bulgaria, Central African Republic, Chile, Costa Rica, Cote D`Ivoir, Czech Republic, Croatia, Cuba, Democratic Republic of the Congo, Denmark, Ecuador, Estonia, Finland, France, Georgia, Germany, Guyana, Ghana, Greece, Holy See, Hungary, Israel, Indonesia, Iran, Italy, Kazakhstan, Kyrgyzstan, Kuwait, Kenya, Latvia, Liberia, Lithuania, Luxembourg, Macedonia, Morocco, Mexico, Monaco, Mongolia, Montenegro, Netherlands, Niger, Norway, Pakistan, Peru, Philippines, Poland, Portugal, Qatar, Republic of Korea, Republic of Moldova, Russian Federation, Romania, San Marino, Seychelles, Serbia, Senegal, Slovakia, Slovenia, South Africa, Spain, Switzerland, Tajikistan, Thailand, Tunisia, Turkey, Turkmenistan, Uzbekistan, Ukraine, United Arab Emirates, United Kingdom, Uruguay, Venezuela, Zimbabwe.
NOTE: Unfortunately, if you are from Canada, Lebanon or the United States, countries most of our repats are from, this does not apply to you.

Obtaining your Driver License
If you have an international driving license, but want to swap it with the local one, you will need to present these documents to the designated examination center in your area:
3 copies of the application
3 copies of your national driver's license with a certified translation into Armenian
3 copies of your identification card from the MFA
For those, who are coming from the countries that are not parties to the Vienna Convention, you will need to pass the theory and driving tests to receive Armenian driving license. Driving theory tests are available in Armenian, Russian, English, Arabic and Farsi. Please check the tests examples here. There are 1116 questions in total, of which 20 questions are in each exam list, two errors are allowed.
Your next step will be to register online by filling out an application on the roadpolice.am website, after which you will receive a message or a call about the time and place of the exam. You will receive marks for the theory exam immediately after the end of the testing phase, after which you can apply for a practical exam.
Required documents and payments:
• You will need a passport or identity card or other proof of identity and residency address.
• The cost of participation in the theory exam is 3,000 AMD.
• The cost of participation in the practical exam is 13,000 AMD (from which 3,000 AMD is a state fee)
• You will also pay 12,000 AMD for a driver's license.

If you have any additional questions, please get in touch with the Road Police.

PRO TIP: Through the @ROADPOLICEbot Telegram bot, you can register a car, see your traffic fines, etc.
Those who have lost their licenses can have them replaced by presenting the following paperwork:
Letter of Intent
Passport or other ID stating place of residence
Proof of previous license
Payment slip for obtaining license (12,000 AMD)
To renew your driving license, you will need to:
- Get registered on www.roadpolice.am;
- Choose action related to driver's license, then exchange without examination, insert your SSN (Social Security Number) and phone number.

You will get an SMS with the details of an appointment at Road Police. You should arrive 30 minutes earlier than your time and have with you 12,300 AMD in cash. They will take a photo of you and let you know when the new one will be issued.
Armenian by Birth

The Tallest Trees Have The Strongest Roots - Victor Akulian

Armenian by Birth

Artak Abrahamyan - Homecoming with a new beginning

Armenian by Birth

Armenian by Birth

Tatevik Khatchikian - The Founder of Blooming Armenia

Armenian by Birth

Repat Impact: Lucineh Kassarjian

Armenian by Birth

Repat Impact: Sara Anjargolian

Armenian by Birth

Armenian by Birth

Nare Bejanyan: When Music Meets Mountains

Armenian by Birth

Brick By Brick: How VERELK Supports Business in Artsakh

Armenian by Birth

Karaberd - Bringing the Diaspora Back to Rural Armenia

Armenian by Birth

Creopia: Vanadzor's Art Hub

Armenian by Birth

From Two Different Worlds with One Common Goal

Feature article

Re-shaping Armenia: projects that need your support

Creators

DiasPROա: a video project that promotes Diaspora Armenians

Creators

Georgi Kevorkov: Armenian Global Community

Repatriation

A Repat from Iran Boosting Medical Tourism in Armenia

Repatriation

Rima Ayvazyan: Wine Tourism in Armenia

Repatriation

Hayk Vardanyan: get involved in projects in Armenia

Feature article

Diaspora and Economic Development: A Systemic View

Feature article

Dual citizenship in Armenia: The nature of the debate since independence

Feature article

Diaspora Engagement: New Opportunities, New Vision

Feature article

Can Diaspora Bonds Supercharge Development Investment?

Feature article

Development through Diversity: Engaging Armenia's New and Old Diaspora

Feature article

Lessons From an Armenian Diaspora Online Survey

Feature article

The frailties of diaspora bonds

Feature article

A Diaspora-Portal as a door to knock on for non-monetary development in small economies

Feature article

Part 2 – Diaspora Philanthropy: Delivery of Potential and Impact

Feature article

Part 1 - Diaspora Philanthropy: Definition, Discourse, Decision

Feature article

Ireland's Diaspora Engagement: Some "Dos and Don'ts"​

Armenian by Birth

Repat for Six Years and Twenty-five Days

Armenian by Birth

Armenian by Birth

A teenager Integrating in Armenia: Do's & Don'ts

Armenian by Birth

116 Days In: Repatriates' Views on the New Armenia

Armenian by Birth

A Repat Experience: Comparing with a Canadian Lifestyle

Armenian by Birth

Armenian by Birth

Yeram Fabien Tomarci - How Do I Work in Armenia

Armenian by Birth

Nairi Zadikian - Connecting the Dots

Armenian by Birth

Per Aspera ad Astra: One Year in Armenia

Armenian by Birth

Armenian by Birth

Armenian by Choice

Opportunities For Teenagers in Armenia

Armenian by Birth

Repat Experience: Living in Ejmiatsin

Armenian by Birth

Armenian by Birth

Armenian by Birth

How I ended up in Artsakh's Kashatagh Province: Part I

Armenian by Birth

Levon Hayrapetyan. From Dublin to Armenia

Armenian by Birth

Why Armenia - Hrayr Barsoumian

Armenian by Birth

Why Do Millennials Repatriate? - Araz Kekejian

Armenian by Birth

Armenian by Birth

"Nothing hits you by surprise or shock, unless you're a pedestrian trying to cross the street, of course." - Raffi Youredjian

Armenian by Birth

Why Millennials Repatriate To Armenia?

Armenian by Birth

Armenian by Birth

Hilariously Awkward Situations You May Face: Vol. 1

Armenian by Birth

Armenian by Birth

Armenian by Birth

Armenian by Birth

Armenian by Birth

Armenian by Birth

Sonya's Guide to Achieving the Armenian Dream

Volunteering

Armenian by Birth

The Difficulties of Moving

Armenian by Birth

From Engagement to Investment: The Story of Olivier Mouradian

Armenian by Birth

Armenian by Birth

Armenian by Birth

Armen Avak Avakian: The Best Time To Be In Armenia Is NOW

Armenian by Birth

Armenian by Choice

Armenian by Birth

Armenian by Choice

To live in Armenia means to have self-esteem!

Armenian by Choice

Tips on Navigating through Armenia

Armenian by Birth

Finding Your Way Around in the Pink City

Armenian by Choice

Making It In Armenia: The Tourist

Armenian by Choice

Armenian by Birth

Armen and Arpi Khachatrians

Armenian by Birth

Armenian by Birth

Armenian by Choice

Armenian by Birth

Armenian by Birth

Armenian by Choice

Armenian by Birth

Armenian by Birth

Armenian by Birth

FIVE Years discovering the Armenian Highland!

Armenian by Birth

Armenian by Birth

Hayrenaser Moves To Armenia

Armenian by Birth

The Turning Point: Armineh Panossian

Armenian by Birth

Armenian by Birth

Armenian by Birth

Armenian by Birth

Armenian by Birth

Armenian by Birth

Armenian by Birth

Armenian by Birth

Sevag and Tamar Gosdanian

Armenian by Birth

Armenian by Choice

Armenian by Birth

Armenian by Birth

Armenian by Birth

Armenian by Birth

Armenian by Birth

Armenian by Birth

Armenian by Birth

Armenian by Birth

Armenian by Birth

Armenian by Birth

Five Differences Between NYC and Yerevan: Metro System

Armenian by Birth

Armenian by Birth

Armenian by Birth

Armenian by Birth

Armenian by Birth

Tadevos and Sasnuhy Paskevichyan

Armenian by Birth

Armenian by Birth

Armenian by Birth

Armenian by Birth

Armenian by Birth

Armenian by Birth

Armenian by Birth

How To 'Repat' Part Two: Making It Here

Armenian by Birth

Armenian by Birth

Armenian by Birth

Armenian by Birth

Armenian by Birth

Armenian by Birth

Digital Nomad

Alexander Maslenkov - Digital Nomad from Belarus

Digital Nomad

Serouj Baghdassarian - Digital Nomad from Lebanon

Armenian by Birth

Levon Der Bedrossian: The Long Way Home

Armenian by Birth

From Russia to Martuni, Armenia: The Woman Behind Tagani

Armenian by Birth

Joanna Derbedrossian: Lessons Learned in Armenia

Repatriation

Why do millennials repatriate? - Hagop Degermedjian

Repatriation

Armen Mardirossian - Repat Story

Repatriation

Andranik Togramadzhian: being Armenian is starting with saying that you are Armenian

Repatriation

My biggest professional goal is to help Armenia in my knowledge field

Armenian by Birth

"The time to move is now." - Caique Gudjenian

Armenian by Birth

Armenian by Birth

Volunteering

The Experience of Lifetime

Armenian by Choice

"Loretsi" Brian: A Peace Corps Volunteer Extends His Stay for Another Year in Armenia

Volunteering

Meet Birthright's Pathway to Armenia Fellows

Volunteering

Volunteering

Meet Birthright Armenia intern Rachel Townzen

Feature article

Rules of Conduct for Citizens During Hostilities. Call to Action

Armenian by Birth

Ariss Kouyoumjian: American Soldier, Armenian Duty

Volunteering

From Belgium to Hayastan: How Language Shouldn't Hold You Back

Repatriation

A Soldier in His Own Right

Armenian by Birth

Armenian by Birth

Gayane Manukyan: From Armenia Back To Armenia

Armenian by Birth

"You need more than just patriotic reasons to come back to live in Armenia." -Tatev Petrossian

Armenian by Birth

Sarine Arslanian: A Storyteller in Armenia

Armenian by Birth

Impact of Global Armenians: Alain Touhadian

Armenian by Birth

Back to the Basics in the Motherland; my Armenia

Armenian by Birth

Making It In Armenia - Understanding

Armenian by Birth

Armenian by Birth

Armenian by Birth

Armenian by Birth

Armenian by Birth

From Good To Great: Zorah's Success Poetry

Armenian by Birth

Making It In Armenia: Pretending

Armenian by Birth

About the Hybridity in Diaspora

Armenian by Choice

Armenian by Birth

That was then…This is now

Armenian by Birth

Things I Like About Yerevan – Compared To Los Angeles

Armenian by Choice

Armenian By Choice: Hiroki Tachiiri From Japan

Armenian by Choice

Armenian By Choice: Liliana and Monica Condes from Colombia

Repatriation

Marine Manasian about music, repatriation and love for Armenia

Repatriation

Armenia-Artsakh-Diaspora - that's the only formula for our survival