Education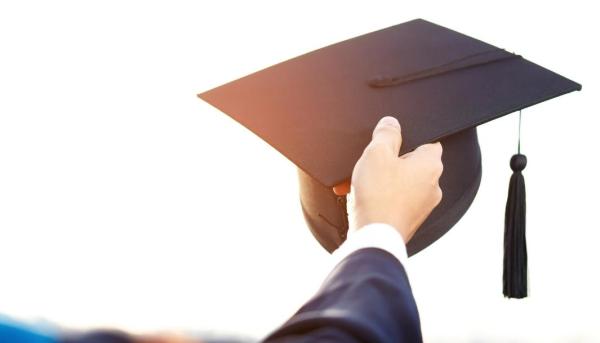 The Armenian Constitution recognizes the right to education, while society greatly values continuing education well into post-graduate degrees. Armenia boasts a 99.8% literacy rate.
Basic education on school level is compulsory, and the government creates the necessary conditions to make it accessible to everyone through providing free primary and secondary education, and competitive tuition fees in higher education institutions. The English terminology seems to differ as to the levels of education, however, it appears that we have primary
(kindergarten/development centers)
, secondary (split into
1-4 (elementary), 5-9 (middle), 10-12th (high school)
grades), vocational and higher professional educational
institutions
. There are 2 levels of vocational training in Armenia. The first provides hands-on job skills for entry-level workers, while the second provides technology-specific training for up to 4 years leading to a formal qualification. Homeschooling is not an option in Armenia. Those who follow an international homeschooling curriculum may continue to do so.

Period of compulsory education:
Entry age: 6
Exit age: 17/18
Cultural education programs are constantly being developed, including collaborations between different musical institutions with public schools across the country. Furthermore, diasporan Armenians are encouraged to study in Armenia at different levels. The programs are updated annually. Here is the current program for
202
3-2024
.

The school year starts on September 1 and is split up into two semesters. The school year lasts for 30 weeks for first grade and 34 weeks for the remaining grades. There are two week-long breaks, one in November and one in February. The academic year normally ends in May, with only a few final exams in June. Two important dates for every child are the first day of school in first grade, where each school has a special ceremony to welcome the newcomers, and "Last Bell" also known as Verjin Zang, which denotes graduation and has its own set of traditions.
Repatriation

Hrayr Barsoumian: Building a Future in Armenia

Repatriation

oqni: Empowering Amputees and Redefining Possibilities

News

How You Can Be Helpful Today for Artsakh and Armenia

Armenian by Birth

The Tallest Trees Have The Strongest Roots - Victor Akulian

Armenian by Birth

Artak Abrahamyan - Homecoming with a new beginning

Armenian by Birth

Armenian by Birth

Tatevik Khatchikian - The Founder of Blooming Armenia

Armenian by Birth

Repat Impact: Lucineh Kassarjian

Armenian by Birth

Repat Impact: Sara Anjargolian

Armenian by Birth

Armenian by Birth

Nare Bejanyan: When Music Meets Mountains

Armenian by Birth

Brick By Brick: How VERELK Supports Business in Artsakh

Armenian by Birth

Karaberd - Bringing the Diaspora Back to Rural Armenia

Armenian by Birth

Creopia: Vanadzor's Art Hub

Armenian by Birth

From Two Different Worlds with One Common Goal

Feature Article

Re-shaping Armenia: projects that need your support

Creators

DiasPROա: a video project that promotes Diaspora Armenians

Creators

Georgi Kevorkov: Armenian Global Community

Repatriation

A Repat from Iran Boosting Medical Tourism in Armenia

Repatriation

Rima Ayvazyan: Wine Tourism in Armenia

Repatriation

Hayk Vardanyan: get involved in projects in Armenia

Repatriation

Aida Mutafyan: Bicycles are changing Armenia

Repatriation

Adults need a fairy tale more than children

Feature Article

Diaspora and Economic Development: A Systemic View

Feature Article

Dual citizenship in Armenia: The nature of the debate since independence

Feature Article

Diaspora Engagement: New Opportunities, New Vision

Feature Article

Can Diaspora Bonds Supercharge Development Investment?

Feature Article

Development through Diversity: Engaging Armenia's New and Old Diaspora

Feature Article

Lessons From an Armenian Diaspora Online Survey

Feature Article

The frailties of diaspora bonds

Feature Article

A Diaspora-Portal as a door to knock on for non-monetary development in small economies

Feature Article

Part 2 – Diaspora Philanthropy: Delivery of Potential and Impact

Feature Article

Part 1 - Diaspora Philanthropy: Definition, Discourse, Decision

Feature Article

Ireland's Diaspora Engagement: Some "Dos and Don'ts"​

News

The First Repatriation and Integration Center Opens in Yerevan

Repatriation

There are no job opportunities in Armenia

Repatriation

Taking Time for Self-Care in Armenia

Armenian by Birth

Repat for Six Years and Twenty-five Days

Repatriation

Embracing Learning and Adventure: A Day in the Life of a Kid in Armenia

Armenian by Birth

Digital Nomad

Discover Armenia: A Haven for Digital Nomads

Armenian by Birth

A teenager Integrating in Armenia: Do's & Don'ts

Armenian by Birth

116 Days In: Repatriates' Views on the New Armenia

Armenian by Birth

A Repat Experience: Comparing with a Canadian Lifestyle

Armenian by Birth

Armenian by Birth

Yeram Fabien Tomarci - How Do I Work in Armenia

Armenian by Birth

Nairi Zadikian - Connecting the Dots

Armenian by Birth

Per Aspera ad Astra: One Year in Armenia

Armenian by Birth

Armenian by Birth

Armenian by Choice

Opportunities For Teenagers in Armenia

Armenian by Birth

Repat Experience: Living in Ejmiatsin

Armenian by Birth

Armenian by Birth

Armenian by Birth

How I ended up in Artsakh's Kashatagh Province: Part I

Armenian by Birth

Levon Hayrapetyan. From Dublin to Armenia

Armenian by Birth

Why Armenia - Hrayr Barsoumian

Armenian by Birth

Why Do Millennials Repatriate? - Araz Kekejian

Armenian by Birth

Armenian by Birth

"Nothing hits you by surprise or shock, unless you're a pedestrian trying to cross the street, of course." - Raffi Youredjian

Armenian by Birth

Why Millennials Repatriate To Armenia?

Armenian by Birth

Armenian by Birth

Hilariously Awkward Situations You May Face: Vol. 1

Armenian by Birth

Armenian by Birth

Armenian by Birth

Armenian by Birth

Armenian by Birth

Armenian by Birth

Sonya's Guide to Achieving the Armenian Dream

Volunteering

Armenian by Birth

The Difficulties of Moving

Armenian by Birth

From Engagement to Investment: The Story of Olivier Mouradian

Armenian by Birth

Armenian by Birth

Armenian by Birth

Armen Avak Avakian: The Best Time To Be In Armenia Is NOW

Armenian by Birth

Armenian by Choice

Armenian by Birth

Armenian by Choice

To live in Armenia means to have self-esteem!

Armenian by Choice

Tips on Navigating through Armenia

Armenian by Birth

Finding Your Way Around in the Pink City

Armenian by Choice

Making It In Armenia: The Tourist

Armenian by Choice

Armenian by Birth

Armen and Arpi Khachatrians

Armenian by Birth

Armenian by Birth

Armenian by Choice

Armenian by Birth

Armenian by Birth

Armenian by Choice

Armenian by Birth

Armenian by Birth

Armenian by Birth

FIVE Years discovering the Armenian Highland!

Armenian by Birth

Armenian by Birth

Hayrenaser Moves To Armenia

Armenian by Birth

The Turning Point: Armineh Panossian

Armenian by Birth

Armenian by Birth

Armenian by Birth

Armenian by Birth

Armenian by Birth

Armenian by Birth

Armenian by Birth

Armenian by Birth

Sevag and Tamar Gosdanian

Armenian by Birth

Armenian by Choice

Armenian by Birth

Armenian by Birth

Armenian by Birth

Armenian by Birth

Armenian by Birth

Armenian by Birth

Armenian by Birth

Armenian by Birth

Armenian by Birth

Armenian by Birth

Five Differences Between NYC and Yerevan: Metro System

Armenian by Birth

Armenian by Birth

Armenian by Birth

Armenian by Birth

Armenian by Birth

Tadevos and Sasnuhy Paskevichyan

Armenian by Birth

Armenian by Birth

Armenian by Birth

Armenian by Birth

Armenian by Birth

Armenian by Birth

Armenian by Birth

How To 'Repat' Part Two: Making It Here

Armenian by Birth

Armenian by Birth

Armenian by Birth

Armenian by Birth

Armenian by Birth

Armenian by Birth

Digital Nomad

Alexander Maslenkov - Digital Nomad from Belarus

Digital Nomad

Serouj Baghdassarian - Digital Nomad from Lebanon

Armenian by Birth

Levon Der Bedrossian: The Long Way Home

Armenian by Birth

From Russia to Martuni, Armenia: The Woman Behind Tagani

Armenian by Birth

Joanna Derbedrossian: Lessons Learned in Armenia

Repatriation

Why do millennials repatriate? - Hagop Degermedjian

Repatriation

Armen Mardirossian - Repat Story

Repatriation

Andranik Togramadzhian: being Armenian is starting with saying that you are Armenian

Repatriation

My biggest professional goal is to help Armenia in my knowledge field

Repatriation

Unlocking Armenia: 8 'Dos' and 'Don'ts' Every Repat Should Know

Armenian by Birth

"The time to move is now." - Caique Gudjenian

Armenian by Birth

Armenian by Birth

Volunteering

The Experience of Lifetime

Armenian by Choice

"Loretsi" Brian: A Peace Corps Volunteer Extends His Stay for Another Year in Armenia

Volunteering

Meet Birthright's Pathway to Armenia Fellows

Volunteering

Volunteering

Meet Birthright Armenia intern Rachel Townzen

Feature Article

Rules of Conduct for Citizens During Hostilities

Armenian by Birth

Ariss Kouyoumjian: American Soldier, Armenian Duty

Volunteering

From Belgium to Hayastan: How Language Shouldn't Hold You Back

Repatriation

A Soldier in His Own Right

Repatriation

A man who found his way home

Armenian by Birth

Armenian by Birth

Gayane Manukyan: From Armenia Back To Armenia

Armenian by Birth

"You need more than just patriotic reasons to come back to live in Armenia." -Tatev Petrossian

Armenian by Birth

Sarine Arslanian: A Storyteller in Armenia

Armenian by Birth

Impact of Global Armenians: Alain Touhadian

Armenian by Birth

Back to the Basics in the Motherland; my Armenia

Armenian by Birth

Making It In Armenia - Understanding

Armenian by Birth

Armenian by Birth

Armenian by Birth

Armenian by Birth

Armenian by Birth

From Good To Great: Zorah's Success Poetry

Armenian by Birth

Making It In Armenia: Pretending

Armenian by Birth

About the Hybridity in Diaspora

Armenian by Choice

Armenian by Birth

That was then…This is now

Armenian by Birth

Things I Like About Yerevan – Compared To Los Angeles

Armenian by Choice

Armenian By Choice: Hiroki Tachiiri From Japan

Armenian by Choice

Armenian By Choice: Liliana and Monica Condes from Colombia

Repatriation

Marine Manasian about music, repatriation and love for Armenia

Repatriation

Armenia-Artsakh-Diaspora - that's the only formula for our survival