Everyday Life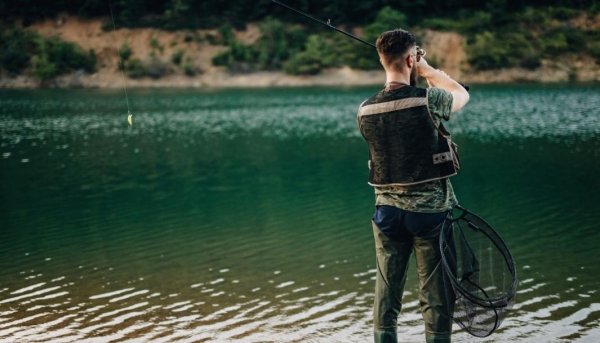 UNWRITTEN RULES
There are many things culturally acceptable or unacceptable in each given country. Armenia has many unwritten rules you should follow to ensure you don't end up unwittingly insulting anyone. A few to consider:
Always ask if you should take your shoes off when you go visiting. Very few households are strict about shoe removal in Armenia, but it's only polite to ask. Just in case, carry shoe covers (like those in hospitals) with you so that you don't have to take them off but you won't get dirt in the house either. It would be highly appreciated.
Lavish gifts are not a common thing in Armenia, but taking a bottle of wine at least is considered the polite thing to do when you're invited to someone's house. Potlucks are nearly nonexistent, so unless you're close to the family, stick to alcohol and sweets, particularly if there are children in the household.
LOCAL LIFESTYLE
It may seem odd at first, but there are things you will have to get used to when living in Armenia.
Local cuisine is heavily influenced by Russian cuisine as well as affected by the lack of many ingredients during the Soviet days. So while it might appear bland to the Middle Eastern cook, it is nutritious and filling for those who have been raised on these staples
People cook daily in Armenia, for the most part. Leftovers might be reheated for breakfast the next morning. Breakfasts are usually simple and generally include honey, jam, bread, eggs, and coffee or tea. It's the dinner table that is most lavish, especially when guests have been invited or there's a special occasion. Local staples include a lot of rice, buckwheat, lentils, pasta, and potatoes.
Seasonal foods are how people plan their menus here. When spring arrives, expect an abundance of leafy greens. With the onset of summer, tables are filled to the brim with fruits of all types. During each fruit's peak month, jams and compotes are cooked and set aside for winter. Vegetables are pickled all summer long. As August approaches, so does grape season, and when fall arrives, expect apples and pears and quinces. Locals know when it's the best time to buy certain foods. Talk to them and you will enjoy it all throughout the year. Don't forget to chop everything that's in season and store in your freezer! Might need a large one, just for your winter stash.
You will be fed a lot more carbs and a lot less protein than you're used to. Meat is expensive and generally saved for special occasions. Most families have meat once or twice a week, if lucky. Expect a lot more salt, butter, sugar, and plain fat to be used. It might be a heart attack waiting to happen, but it's tradition. Pig fat jellies are available off the shelves if you'd like to give something new a try.
You won't find a separate laundry room in most houses in Armenia. Most only have a washing machine, which is located either in the kitchen or the bathroom. Few people take their laundry to dry cleaning and laundromats don't really exist.
Armenians like imported items. It's a fact that has roots in Soviet society. Certain children's brands are a dime a dozen now, such as Bubchen and Johnson & Johnson. Certain Turkish brands are also very common, though mostly in textiles. American, German, and French brands, especially, are highly regarded among the local populace.
Topics
Armenian by Birth

The Tallest Trees Have The Strongest Roots - Victor Akulian

Armenian by Birth

Artak Abrahamyan - Homecoming with a new beginning

Armenian by Birth

Armenian by Birth

Tatevik Khatchikian - The Founder of Blooming Armenia

Armenian by Birth

Repat Impact: Lucineh Kassarjian

Armenian by Birth

Repat Impact: Sara Anjargolian

Armenian by Birth

Armenian by Birth

Nare Bejanyan: When Music Meets Mountains

Armenian by Birth

Brick By Brick: How VERELK Supports Business in Artsakh

Armenian by Birth

Karaberd - Bringing the Diaspora Back to Rural Armenia

Armenian by Birth

Creopia: Vanadzor's Art Hub

Armenian by Birth

From Two Different Worlds with One Common Goal

Feature article

Re-shaping Armenia: projects that need your support

Creators

DiasPROա: a video project that promotes Diaspora Armenians

Creators

Georgi Kevorkov: Armenian Global Community

Repatriation

A Repat from Iran Boosting Medical Tourism in Armenia

Repatriation

Rima Ayvazyan: Wine Tourism in Armenia

Repatriation

Hayk Vardanyan: get involved in projects in Armenia

Feature article

Diaspora and Economic Development: A Systemic View

Feature article

Dual citizenship in Armenia: The nature of the debate since independence

Feature article

Diaspora Engagement: New Opportunities, New Vision

Feature article

Can Diaspora Bonds Supercharge Development Investment?

Feature article

Development through Diversity: Engaging Armenia's New and Old Diaspora

Feature article

Lessons From an Armenian Diaspora Online Survey

Feature article

The frailties of diaspora bonds

Feature article

A Diaspora-Portal as a door to knock on for non-monetary development in small economies

Feature article

Part 2 – Diaspora Philanthropy: Delivery of Potential and Impact

Feature article

Part 1 - Diaspora Philanthropy: Definition, Discourse, Decision

Feature article

Ireland's Diaspora Engagement: Some "Dos and Don'ts"​

Armenian by Birth

Repat for Six Years and Twenty-five Days

Armenian by Birth

Armenian by Birth

A teenager Integrating in Armenia: Do's & Don'ts

Armenian by Birth

116 Days In: Repatriates' Views on the New Armenia

Armenian by Birth

A Repat Experience: Comparing with a Canadian Lifestyle

Armenian by Birth

Armenian by Birth

Yeram Fabien Tomarci - How Do I Work in Armenia

Armenian by Birth

Nairi Zadikian - Connecting the Dots

Armenian by Birth

Per Aspera ad Astra: One Year in Armenia

Armenian by Birth

Armenian by Birth

Armenian by Choice

Opportunities For Teenagers in Armenia

Armenian by Birth

Repat Experience: Living in Ejmiatsin

Armenian by Birth

Armenian by Birth

Armenian by Birth

How I ended up in Artsakh's Kashatagh Province: Part I

Armenian by Birth

Levon Hayrapetyan. From Dublin to Armenia

Armenian by Birth

Why Armenia - Hrayr Barsoumian

Armenian by Birth

Why Do Millennials Repatriate? - Araz Kekejian

Armenian by Birth

Armenian by Birth

"Nothing hits you by surprise or shock, unless you're a pedestrian trying to cross the street, of course." - Raffi Youredjian

Armenian by Birth

Why Millennials Repatriate To Armenia?

Armenian by Birth

Armenian by Birth

Hilariously Awkward Situations You May Face: Vol. 1

Armenian by Birth

Armenian by Birth

Armenian by Birth

Armenian by Birth

Armenian by Birth

Armenian by Birth

Sonya's Guide to Achieving the Armenian Dream

Volunteering

Armenian by Birth

The Difficulties of Moving

Armenian by Birth

From Engagement to Investment: The Story of Olivier Mouradian

Armenian by Birth

Armenian by Birth

Armenian by Birth

Armen Avak Avakian: The Best Time To Be In Armenia Is NOW

Armenian by Birth

Armenian by Choice

Armenian by Birth

Armenian by Choice

To live in Armenia means to have self-esteem!

Armenian by Choice

Tips on Navigating through Armenia

Armenian by Birth

Finding Your Way Around in the Pink City

Armenian by Choice

Making It In Armenia: The Tourist

Armenian by Choice

Armenian by Birth

Armen and Arpi Khachatrians

Armenian by Birth

Armenian by Birth

Armenian by Choice

Armenian by Birth

Armenian by Birth

Armenian by Choice

Armenian by Birth

Armenian by Birth

Armenian by Birth

FIVE Years discovering the Armenian Highland!

Armenian by Birth

Armenian by Birth

Hayrenaser Moves To Armenia

Armenian by Birth

The Turning Point: Armineh Panossian

Armenian by Birth

Armenian by Birth

Armenian by Birth

Armenian by Birth

Armenian by Birth

Armenian by Birth

Armenian by Birth

Armenian by Birth

Sevag and Tamar Gosdanian

Armenian by Birth

Armenian by Choice

Armenian by Birth

Armenian by Birth

Armenian by Birth

Armenian by Birth

Armenian by Birth

Armenian by Birth

Armenian by Birth

Armenian by Birth

Armenian by Birth

Armenian by Birth

Five Differences Between NYC and Yerevan: Metro System

Armenian by Birth

Armenian by Birth

Armenian by Birth

Armenian by Birth

Armenian by Birth

Tadevos and Sasnuhy Paskevichyan

Armenian by Birth

Armenian by Birth

Armenian by Birth

Armenian by Birth

Armenian by Birth

Armenian by Birth

Armenian by Birth

How To 'Repat' Part Two: Making It Here

Armenian by Birth

Armenian by Birth

Armenian by Birth

Armenian by Birth

Armenian by Birth

Armenian by Birth

Digital Nomad

Alexander Maslenkov - Digital Nomad from Belarus

Digital Nomad

Serouj Baghdassarian - Digital Nomad from Lebanon

Armenian by Birth

Levon Der Bedrossian: The Long Way Home

Armenian by Birth

From Russia to Martuni, Armenia: The Woman Behind Tagani

Armenian by Birth

Joanna Derbedrossian: Lessons Learned in Armenia

Repatriation

Why do millennials repatriate? - Hagop Degermedjian

Repatriation

Armen Mardirossian - Repat Story

Repatriation

Andranik Togramadzhian: being Armenian is starting with saying that you are Armenian

Armenian by Birth

"The time to move is now." - Caique Gudjenian

Armenian by Birth

Armenian by Birth

Volunteering

The Experience of Lifetime

Armenian by Choice

"Loretsi" Brian: A Peace Corps Volunteer Extends His Stay for Another Year in Armenia

Volunteering

Meet Birthright's Pathway to Armenia Fellows

Volunteering

Volunteering

Meet Birthright Armenia intern Rachel Townzen

Feature article

Rules of Conduct for Citizens During Hostilities. Call to Action

Armenian by Birth

Ariss Kouyoumjian: American Soldier, Armenian Duty

Volunteering

From Belgium to Hayastan: How Language Shouldn't Hold You Back

Armenian by Birth

Armenian by Birth

Gayane Manukyan: From Armenia Back To Armenia

Armenian by Birth

"You need more than just patriotic reasons to come back to live in Armenia." -Tatev Petrossian

Armenian by Birth

Sarine Arslanian: A Storyteller in Armenia

Armenian by Birth

Impact of Global Armenians: Alain Touhadian

Armenian by Birth

Back to the Basics in the Motherland; my Armenia

Armenian by Birth

Making It In Armenia - Understanding

Armenian by Birth

Armenian by Birth

Armenian by Birth

Armenian by Birth

Armenian by Birth

From Good To Great: Zorah's Success Poetry

Armenian by Birth

Making It In Armenia: Pretending

Armenian by Birth

About the Hybridity in Diaspora

Armenian by Choice

Armenian by Birth

That was then…This is now

Armenian by Birth

Things I Like About Yerevan – Compared To Los Angeles

Armenian by Choice

Armenian By Choice: Hiroki Tachiiri From Japan

Armenian by Choice

Armenian By Choice: Liliana and Monica Condes from Colombia

Repatriation

Marine Manasian about music, repatriation and love for Armenia

Repatriation

Armenia-Artsakh-Diaspora - that's the only formula for our survival