Financials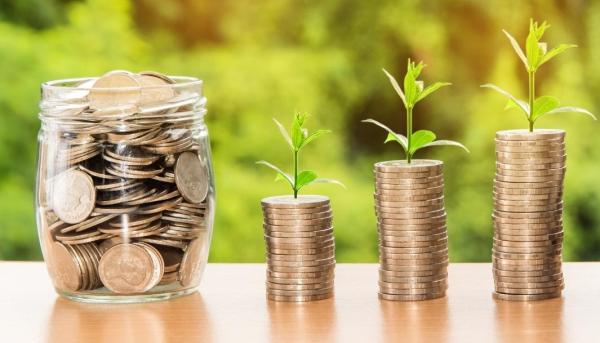 One of the biggest concerns for many is the taxation system in any given country. In most countries, this system is what drives the economy and infrastructure, increasing the population's quality of life. In Armenia, taxes are directed mostly into the federal budget, with only property and local duties transferred to the municipalities.
Things you are NOT taxed on include:
Dividends, irrespective of country of origin, level or participation, or nature of investment

Capital gains on the disposition of shares, irrespective of holding period

Insurance payments from foreign sources

Net worth

Stamp or transfer tax on the sale of shares or real estate

Municipal business tax

Branch remittances

Gifts or inheritance
How do I pay my taxes?
In Armenia employers and other entities paying income to individuals ("tax agents") are normally required to withhold taxes and pay them to the government on behalf of these individuals. As a result, individuals do not have to file annual tax returns, unless they have received income that is taxable and has not been declared by a tax agent.
Do I have to register somewhere?
As a general rule, you do not have to register with tax authorities and obtain a taxpayer ID. However, you may be required to register as an "individual entrepreneur" and obtain a taxpayer ID if you engage in "entrepreneurial activity," i.e. independent and periodic sale of goods or services with the purpose of making profit. If you are an individual entrepreneur you may qualify for one of the forms of simplified taxation for small and medium enterprises (e.g. turnover tax) that replace the regular income tax.
Do I have to file taxes?
You do not have to file tax returns, unless you have received income that is taxable in Armenia and has not been accounted for by the entity that paid the income, e.g. your employer, customer
What do I do if I'm contacted or visited by tax authorities?
Interactions between tax authorities and taxpayers are strictly regulated and can take place only within the proper administrative or criminal proceedings. Inspections on the premises of the taxpayer must be specifically authorized in writing by the head of the competent tax office. The taxpayer should receive a notice on inspection at least three business days in advance, unless such notice would defeat the purpose of inspection (e.g. checking compliance with regulations on registering employees, use of foreign currency, issuance of payment receipts etc.). Any action or inaction of tax officials may be appealed administratively to the superior body or judicially by filing a claim with the administrative court.
Types of Taxes :
Business and Employment
Income Tax - Read all about it here

As of January 2020, the taxes have been equalized across the board at 23%, to be lowered to 20% by 2023, lowering by 1% each year.

Interest, royalties and rent (renting out your investment property) are taxed at 10%

There is a strong double taxation treaty network with 41 countries, as of 2019

Value Added Tax (VAT)

This is set at 20% and amount to nearly half of the tax revenues in our budget

Excise Tax

Certain products, including cigarettes, are subject to excise tax. This tax is set to increase by 3% annually, as of 2020. Please refer to the laws for this one - click here

Property Tax

For public and industrial buildings, a 0.3% tax comes into play

Corporate Tax

Set at 18%, this number has not seen any change over the years

A Turnover Tax exists for businesses exceeding a turnover of $141000 USD - 1% for trade, 3.5% for manufacturing, and 5% for all other activities

Family owned businesses with a turnover under $30000 USD are exempt

Free Economic Zones exist with different tax regimes

For more information on double tax treaties and taxation in general in Armenia, please check armenian-lawyer.com or click here for the specific page

A branch tax of 18% is applicable if a foreign company opens a branch in Armenia

A Capital Gains tax of 18% is imposed on profits generated from assets transfers
Personal
At the moment, there are no taxes on inheritance or gifts, nor on land capital gains, property sales to other individuals, bonds issued by the government, equity securities, and securities representing investment in a relevant investment fund.

Capital Gains Tax

If a property is sold by an individual to a company/organization, there is a 10% tax

If a property is sold for business purposes, or acquired by a developer, a 20% tax

Social Security Tax

Social security taxes are evaluated at 5% of income up to 500,000 AMD, 10% of income exceeding 500,000 AMD). The maximum amount of social security payments will stay the same 25,000 AMD per month until July 1, 2020. Basic old age pension starts at 63 years of age.

Property Tax - property tax in Armenia is set as a percentage of the initial purchase value and reevaluated every 3 years, it includes the value of the land and all structures built on the parcel click here (refer to chapter 46)

The property tax is variable based on worth

0 tax on structures valued at 3000000 AMD and up to 127,100 AMD tax for a structure valued at 40000000 AMD, with an additional 1% owed beyond that

Since January 1, 2021 the new amendments to the Tax Code will enter into force setting the following annual property taxes on apartments valued at:
Up to 10 mln. AMD - 0,05% of tax

10 to 25 mln. AMD - 5000 AMD tax plus 0,1% if exceeds 10 mln.

25 to 47 mln. AMD - 20,000 AMD tax plus 0,2% if exceeds 25 mln.

47 to 75 mln. AMD - 64,000 AMD tax plus 0,4% if exceeds 47 mln.

75 to 100 mln. AMD - 176,000 AMD tax plus 0,6% if exceeds 75 mln.

100 mln. AMD and more - 326,000 AMD tax plus 1% if exceeds 100 mln.
Taxes on houses will be as follows:
valued at:
Up to 7 mln. AMD - 0,05% of tax

7 to 23 mln. AMD - 3500 AMD tax plus 0,1% if exceeds 7 mln.

23 to 50 mln. AMD - 19,500 AMD tax plus 0,2% if exceeds 23 mln.

50 to 85 mln. AMD - 73,500 AMD tax plus 0,4% if exceeds 50 mln.

85 to 120 mln. AMD - 213,500 AMD tax plus 0,6% if exceeds 85 mln.

120 mln. AMD and more - 423,500 AMD tax plus 1% if exceeds 120 mln.
Car Sales Tax

As of Jan. 2020, the tax on the purchase and sale of a car will be 1% of the price, but this cannot be lower than 150 drams for each horsepower. This tax liability arises if the sale is effected earlier than 365 days after the purchase.

An environmental tax is now in effect, as of Sept. 2019

Land Tax

Land tax is set at 15% for land deemed for agricultural purposes

Industrial land is taxed at 1% and 0.5% for residential and non-residential zones, respectively; 0.6 percent for land used for housing in rural areas (villages); 1 percent for land that is forest; 1 percent for all other non-agricultural land.
Topics
Armenian by Birth

The Tallest Trees Have The Strongest Roots - Victor Akulian

Armenian by Birth

Artak Abrahamyan - Homecoming with a new beginning

Armenian by Birth

Armenian by Birth

Tatevik Khatchikian - The Founder of Blooming Armenia

Armenian by Birth

Repat Impact: Lucineh Kassarjian

Armenian by Birth

Repat Impact: Sara Anjargolian

Armenian by Birth

Armenian by Birth

Nare Bejanyan: When Music Meets Mountains

Armenian by Birth

Brick By Brick: How VERELK Supports Business in Artsakh

Armenian by Birth

Karaberd - Bringing the Diaspora Back to Rural Armenia

Armenian by Birth

Creopia: Vanadzor's Art Hub

Armenian by Birth

From Two Different Worlds with One Common Goal

Feature article

Re-shaping Armenia: projects that need your support

Creators

DiasPROա: a video project that promotes Diaspora Armenians

Creators

Georgi Kevorkov: Armenian Global Community

Repatriation

A Repat from Iran Boosting Medical Tourism in Armenia

Feature article

Diaspora and Economic Development: A Systemic View

Feature article

Dual citizenship in Armenia: The nature of the debate since independence

Feature article

Diaspora Engagement: New Opportunities, New Vision

Feature article

Can Diaspora Bonds Supercharge Development Investment?

Feature article

Development through Diversity: Engaging Armenia's New and Old Diaspora

Armenian by Birth

Repat for Six Years and Twenty-five Days

Armenian by Birth

Armenian by Birth

A teenager Integrating in Armenia: Do's & Don'ts

Armenian by Birth

116 Days In: Repatriates' Views on the New Armenia

Armenian by Birth

A Repat Experience: Comparing with a Canadian Lifestyle

Armenian by Birth

Armenian by Birth

Yeram Fabien Tomarci - How Do I Work in Armenia

Armenian by Birth

Nairi Zadikian - Connecting the Dots

Armenian by Birth

Per Aspera ad Astra: One Year in Armenia

Armenian by Birth

Armenian by Birth

Armenian by Choice

Opportunities For Teenagers in Armenia

Armenian by Birth

Repat Experience: Living in Ejmiatsin

Armenian by Birth

Armenian by Birth

Armenian by Birth

How I ended up in Artsakh's Kashatagh Province: Part I

Armenian by Birth

Levon Hayrapetyan. From Dublin to Armenia

Armenian by Birth

Why Armenia - Hrayr Barsoumian

Armenian by Birth

Why Do Millennials Repatriate? - Araz Kekejian

Armenian by Birth

Armenian by Birth

"Nothing hits you by surprise or shock, unless you're a pedestrian trying to cross the street, of course." - Raffi Youredjian

Armenian by Birth

Why Millennials Repatriate To Armenia?

Armenian by Birth

Armenian by Birth

Hilariously Awkward Situations You May Face: Vol. 1

Armenian by Birth

Armenian by Birth

Armenian by Birth

Armenian by Birth

Armenian by Birth

Armenian by Birth

Sonya's Guide to Achieving the Armenian Dream

Volunteering

Armenian by Birth

The Difficulties of Moving

Armenian by Birth

From Engagement to Investment: The Story of Olivier Mouradian

Armenian by Birth

Armenian by Birth

Armenian by Birth

Armen Avak Avakian: The Best Time To Be In Armenia Is NOW

Armenian by Birth

Armenian by Choice

Armenian by Birth

Armenian by Choice

To live in Armenia means to have self-esteem!

Armenian by Choice

Tips on Navigating through Armenia

Armenian by Birth

Finding Your Way Around in the Pink City

Armenian by Choice

Making It In Armenia: The Tourist

Armenian by Choice

Armenian by Birth

Armen and Arpi Khachatrians

Armenian by Birth

Armenian by Birth

Armenian by Choice

Armenian by Birth

Armenian by Birth

Armenian by Choice

Armenian by Birth

Armenian by Birth

Armenian by Birth

FIVE Years discovering the Armenian Highland!

Armenian by Birth

Armenian by Birth

Hayrenaser Moves To Armenia

Armenian by Birth

The Turning Point: Armineh Panossian

Armenian by Birth

Armenian by Birth

Armenian by Birth

Armenian by Birth

Armenian by Birth

Armenian by Birth

Armenian by Birth

Armenian by Birth

Sevag and Tamar Gosdanian

Armenian by Birth

Armenian by Choice

Armenian by Birth

Armenian by Birth

Armenian by Birth

Armenian by Birth

Armenian by Birth

Armenian by Birth

Armenian by Birth

Armenian by Birth

Armenian by Birth

Armenian by Birth

Five Differences Between NYC and Yerevan: Metro System

Armenian by Birth

Armenian by Birth

Armenian by Birth

Armenian by Birth

Armenian by Birth

Tadevos and Sasnuhy Paskevichyan

Armenian by Birth

Armenian by Birth

Armenian by Birth

Armenian by Birth

Armenian by Birth

Armenian by Birth

Armenian by Birth

How To 'Repat' Part Two: Making It Here

Armenian by Birth

Armenian by Birth

Armenian by Birth

Armenian by Birth

Armenian by Birth

Armenian by Birth

Digital Nomad

Alexander Maslenkov - Digital Nomad from Belarus

Digital Nomad

Serouj Baghdassarian - Digital Nomad from Lebanon

Armenian by Birth

Levon Der Bedrossian: The Long Way Home

Armenian by Birth

From Russia to Martuni, Armenia: The Woman Behind Tagani

Armenian by Birth

Joanna Derbedrossian: Lessons Learned in Armenia

Repatriation

Why do millennials repatriate? - Hagop Degermedjian

Repatriation

Armen Mardirossian - Repat Story

Armenian by Birth

"The time to move is now." - Caique Gudjenian

Armenian by Birth

Armenian by Birth

Volunteering

Raffi's Very Diverse Birthright Armenia Experience

Volunteering

The Experience of Lifetime

Armenian by Choice

"Loretsi" Brian: A Peace Corps Volunteer Extends His Stay for Another Year in Armenia

Volunteering

Meet Birthright's Pathway to Armenia Fellows

Volunteering

Volunteering

Meet Birthright Armenia intern Rachel Townzen

Feature article

Rules of Conduct for Citizens During Hostilities. Call to Action

Armenian by Birth

Ariss Kouyoumjian: American Soldier, Armenian Duty

Volunteering

From Belgium to Hayastan: How Language Shouldn't Hold You Back

Armenian by Birth

Armenian by Birth

Gayane Manukyan: From Armenia Back To Armenia

Armenian by Birth

"You need more than just patriotic reasons to come back to live in Armenia." -Tatev Petrossian

Armenian by Birth

Sarine Arslanian: A Storyteller in Armenia

Armenian by Birth

Impact of Global Armenians: Alain Touhadian

Armenian by Birth

Back to the Basics in the Motherland; my Armenia

Armenian by Birth

Making It In Armenia - Understanding

Armenian by Birth

Armenian by Birth

Armenian by Birth

Armenian by Birth

Armenian by Birth

Nune Malakyan: I Found Myself In Armenia

Armenian by Birth

From Good To Great: Zorah's Success Poetry

Armenian by Birth

Making It In Armenia: Pretending

Armenian by Birth

About the Hybridity in Diaspora

Armenian by Choice

Armenian by Birth

That was then…This is now

Armenian by Birth

Things I Like About Yerevan – Compared To Los Angeles

Armenian by Choice

Armenian By Choice: Hiroki Tachiiri From Japan

Armenian by Choice

Armenian By Choice: Liliana and Monica Condes from Colombia