First Steps after Your Move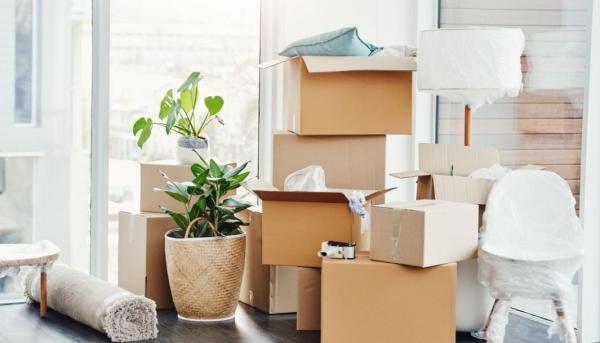 Do I need a visa?
Whether or not you need a visa is determined by the Republic of Armenia. You can find the most current information about whether you need a visa by visiting the website of Armenia's Ministry of Foreign Affairs here.
How do I get a visa?
This will depend on where you're coming from but many countries' citizens are able to get an e-visa. Check here if you come from a country which is eligible.
How long can I stay?
The length of your stay on a visa will depend on the relationship your country of citizenship has with Armenia. You stay, depending on which country you come from, will typically (though not always!) be limited to anywhere between 4 to 6 months.
Where can I get a SIM card?
You can get a SIM card at the airport at one of the telecom providers' outlets - Vivacell, Ucom, or Beeline. If you don't manage to get a SIM card at the airport, you can visit any one of these companies' shops once you get into town.
How do I get from the airport to my hotel/apartment/house?
The main way to get into town from the airport, which is a short drive, is by taxi. There are many taxis which will be waiting outside but, if you're able to connect to WiFi at the airport, it would be best to download a taxi service app like ggTaxi and order from them. The fare will be cheaper and you'll know exactly how much to pay.

If you're staying at a hotel, ask them if they offer pickup - they usually will. Otherwise, there are services which allow you to order a car to pick you up ahead of time. A quick search on Google will help you find one.
Where is the nearest grocery store?
The best way to find out is to walk around your neighborhood and, if you can't find one, ask someone where the nearest mterayin khanut is.
Where should I eat?
You can eat just about anywhere in Armenia. A good rule of thumb for any new place that you visit is to eat where there is a lot of turnover. That helps ensure that the food isn't sitting in one place for too long. Fresh fruits and vegetables are sold throughout the city, usually brought from villages in the Ararat Valley; there are booths in many places selling bread and fried or baked khachapuri (cheese, potato, or meat turnover); there are small shops and stands selling lahmajun (flatbread with minced meat) and shawarma (sandwiches from meat on a spit); and, there are restaurants and cafes serving every type of fare. If you don't know where to go, follow the locals!
Are there any foods I should avoid?
The short answer is no.

Food is generally of good quality in Armenia. Although not every store or restaurant adheres to what you may expect from similar places in the United States or Western Europe, you can generally expect cleanliness and good quality.

Keep in mind that if you're coming from a different country, particularly from outside the region, your body will have to get used to the foods you eat and the natural bacteria which occur within all foods. This is normal and may require an adjustment period of one or two weeks if you're not a person who travels regularly to different parts of the globe.
Meat
If you're going to have meat, try to make sure it's fresh and if you're going to eat any beef or lamb which is cooked medium or rare, make sure you're somewhere which has a strong reputation for serving only high-quality meats.
Seafood
The same goes for fish: although landlocked, Armenia does have imported seafood and even sushi restaurants. Don't be shy about trying seafood, including sushi, but just as you would any other place, make sure that you're going somewhere which has a reputation for high quality and freshness.

Are there any neighborhoods I should avoid?
Neighborhoods throughout Yerevan and Armenia vary in terms of the socioeconomic status of its residents. Nevertheless, even what people might refer to as "bad" neighborhoods won't be what you'll find in bad neighborhoods in places like Los Angeles, New York, or the outskirts of Paris. There is little to no street gang violence, drug dealing, or violence against passersby.

So, you don't have to avoid any neighborhoods, per se, but before choosing a place to live, it's best to visit and see if it's a place you might be comfortable living.
What are some safety tips?
Armenia is a very safe country and there are many stories of people leaving bags and phones in taxis or public transportation, only to have their belongings returned by a good samaritan. But, as with anywhere, it is always best to exercise caution and attentiveness, especially in unfamiliar places. Always keep an eye on your personal belongings,

One thing which might be hard to get used to for some are how people drive. Always, always, always look both ways before crossing the street and, when available, use a crosswalk. Even though many people jaywalk, it is much safer to use the crosswalks throughout the city, called "zebras," to get to the other side of a street.
Topics
Armenian by Birth

The Tallest Trees Have The Strongest Roots - Victor Akulian

Armenian by Birth

Artak Abrahamyan - Homecoming with a new beginning

Armenian by Birth

Armenian by Birth

Tatevik Khatchikian - The Founder of Blooming Armenia

Armenian by Birth

Repat Impact: Lucineh Kassarjian

Armenian by Birth

Repat Impact: Sara Anjargolian

Armenian by Birth

Armenian by Birth

Nare Bejanyan: When Music Meets Mountains

Armenian by Birth

Brick By Brick: How VERELK Supports Business in Artsakh

Armenian by Birth

Karaberd - Bringing the Diaspora Back to Rural Armenia

Armenian by Birth

Creopia: Vanadzor's Art Hub

Armenian by Birth

From Two Different Worlds with One Common Goal

Feature article

Re-shaping Armenia: projects that need your support

Creators

DiasPROա: a video project that promotes Diaspora Armenians

Creators

Georgi Kevorkov: Armenian Global Community

Repatriation

A Repat from Iran Boosting Medical Tourism in Armenia

Feature article

Diaspora and Economic Development: A Systemic View

Feature article

Dual citizenship in Armenia: The nature of the debate since independence

Feature article

Diaspora Engagement: New Opportunities, New Vision

Feature article

Can Diaspora Bonds Supercharge Development Investment?

Feature article

Development through Diversity: Engaging Armenia's New and Old Diaspora

Armenian by Birth

Repat for Six Years and Twenty-five Days

Armenian by Birth

Armenian by Birth

A teenager Integrating in Armenia: Do's & Don'ts

Armenian by Birth

116 Days In: Repatriates' Views on the New Armenia

Armenian by Birth

A Repat Experience: Comparing with a Canadian Lifestyle

Armenian by Birth

Armenian by Birth

Yeram Fabien Tomarci - How Do I Work in Armenia

Armenian by Birth

Nairi Zadikian - Connecting the Dots

Armenian by Birth

Per Aspera ad Astra: One Year in Armenia

Armenian by Birth

Armenian by Birth

Armenian by Choice

Opportunities For Teenagers in Armenia

Armenian by Birth

Repat Experience: Living in Ejmiatsin

Armenian by Birth

Armenian by Birth

Armenian by Birth

How I ended up in Artsakh's Kashatagh Province: Part I

Armenian by Birth

Levon Hayrapetyan. From Dublin to Armenia

Armenian by Birth

Why Armenia - Hrayr Barsoumian

Armenian by Birth

Why Do Millennials Repatriate? - Araz Kekejian

Armenian by Birth

Armenian by Birth

"Nothing hits you by surprise or shock, unless you're a pedestrian trying to cross the street, of course." - Raffi Youredjian

Armenian by Birth

Why Millennials Repatriate To Armenia?

Armenian by Birth

Armenian by Birth

Hilariously Awkward Situations You May Face: Vol. 1

Armenian by Birth

Armenian by Birth

Armenian by Birth

Armenian by Birth

Armenian by Birth

Armenian by Birth

Sonya's Guide to Achieving the Armenian Dream

Volunteering

Armenian by Birth

The Difficulties of Moving

Armenian by Birth

From Engagement to Investment: The Story of Olivier Mouradian

Armenian by Birth

Armenian by Birth

Armenian by Birth

Armen Avak Avakian: The Best Time To Be In Armenia Is NOW

Armenian by Birth

Armenian by Choice

Armenian by Birth

Armenian by Choice

To live in Armenia means to have self-esteem!

Armenian by Choice

Tips on Navigating through Armenia

Armenian by Birth

Finding Your Way Around in the Pink City

Armenian by Choice

Making It In Armenia: The Tourist

Armenian by Choice

Armenian by Birth

Armen and Arpi Khachatrians

Armenian by Birth

Armenian by Birth

Armenian by Choice

Armenian by Birth

Armenian by Birth

Armenian by Choice

Armenian by Birth

Armenian by Birth

Armenian by Birth

FIVE Years discovering the Armenian Highland!

Armenian by Birth

Armenian by Birth

Hayrenaser Moves To Armenia

Armenian by Birth

The Turning Point: Armineh Panossian

Armenian by Birth

Armenian by Birth

Armenian by Birth

Armenian by Birth

Armenian by Birth

Armenian by Birth

Armenian by Birth

Armenian by Birth

Sevag and Tamar Gosdanian

Armenian by Birth

Armenian by Choice

Armenian by Birth

Armenian by Birth

Armenian by Birth

Armenian by Birth

Armenian by Birth

Armenian by Birth

Armenian by Birth

Armenian by Birth

Armenian by Birth

Armenian by Birth

Five Differences Between NYC and Yerevan: Metro System

Armenian by Birth

Armenian by Birth

Armenian by Birth

Armenian by Birth

Armenian by Birth

Tadevos and Sasnuhy Paskevichyan

Armenian by Birth

Armenian by Birth

Armenian by Birth

Armenian by Birth

Armenian by Birth

Armenian by Birth

Armenian by Birth

How To 'Repat' Part Two: Making It Here

Armenian by Birth

Armenian by Birth

Armenian by Birth

Armenian by Birth

Armenian by Birth

Armenian by Birth

Digital Nomad

Alexander Maslenkov - Digital Nomad from Belarus

Digital Nomad

Serouj Baghdassarian - Digital Nomad from Lebanon

Armenian by Birth

Levon Der Bedrossian: The Long Way Home

Armenian by Birth

From Russia to Martuni, Armenia: The Woman Behind Tagani

Armenian by Birth

Joanna Derbedrossian: Lessons Learned in Armenia

Repatriation

Why do millennials repatriate? - Hagop Degermedjian

Repatriation

Armen Mardirossian - Repat Story

Armenian by Birth

"The time to move is now." - Caique Gudjenian

Armenian by Birth

Armenian by Birth

Volunteering

Raffi's Very Diverse Birthright Armenia Experience

Volunteering

The Experience of Lifetime

Armenian by Choice

"Loretsi" Brian: A Peace Corps Volunteer Extends His Stay for Another Year in Armenia

Volunteering

Meet Birthright's Pathway to Armenia Fellows

Volunteering

Volunteering

Meet Birthright Armenia intern Rachel Townzen

Feature article

Rules of Conduct for Citizens During Hostilities. Call to Action

Armenian by Birth

Ariss Kouyoumjian: American Soldier, Armenian Duty

Volunteering

From Belgium to Hayastan: How Language Shouldn't Hold You Back

Armenian by Birth

Armenian by Birth

Gayane Manukyan: From Armenia Back To Armenia

Armenian by Birth

"You need more than just patriotic reasons to come back to live in Armenia." -Tatev Petrossian

Armenian by Birth

Sarine Arslanian: A Storyteller in Armenia

Armenian by Birth

Impact of Global Armenians: Alain Touhadian

Armenian by Birth

Back to the Basics in the Motherland; my Armenia

Armenian by Birth

Making It In Armenia - Understanding

Armenian by Birth

Armenian by Birth

Armenian by Birth

Armenian by Birth

Armenian by Birth

Nune Malakyan: I Found Myself In Armenia

Armenian by Birth

From Good To Great: Zorah's Success Poetry

Armenian by Birth

Making It In Armenia: Pretending

Armenian by Birth

About the Hybridity in Diaspora

Armenian by Choice

Armenian by Birth

That was then…This is now

Armenian by Birth

Things I Like About Yerevan – Compared To Los Angeles

Armenian by Choice

Armenian By Choice: Hiroki Tachiiri From Japan

Armenian by Choice

Armenian By Choice: Liliana and Monica Condes from Colombia