Healthcare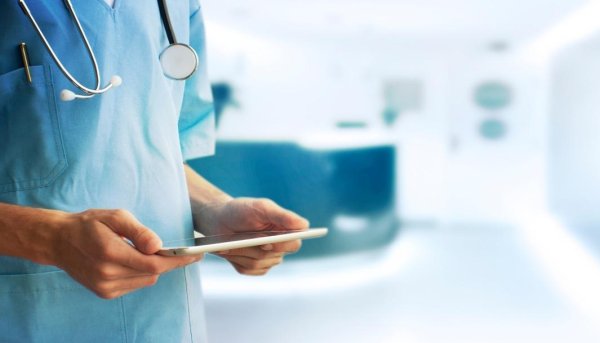 One of the most important things to consider when moving is the country's level of health services. With a population of just under 3 million, as of 2006 all children under the age of 7 were treated free of charge, and, as of 2019, all children under 18 are treated free of charge. Medication is also provided if the polyclinic has been recently supplied. There are multiple programs in place to help those in financial need access the medical treatment necessary.
Currently, the average lifespan of a male is 67 years, while females are much higher at 75.
The leading causes of death in Armenia are:
Coronary Heart Disease

Stroke

Lung Cancer

Breast Cancer

Lung Disease

Diabetes
It should be noted that while diseases such as tuberculosis are considered a high risk, HIV is nearly nonexistent and neither Poliomyelitis nor Malaria have been noted in over a decade.
If you are looking for work, particularly out of Yerevan, in the medical field, click here for a list of vacancies. Diseases the government will help you pay for treatment are included here.
Diabetes in Armenia is considered a social disease. The state has developed a diabetes care program, according to which patients can receive free endocrinologists' consultations, undergo examinations in district clinics and receive vital medications (insulin and sugar-lowering tablets) for free.
Since 2010, the Yeraz Charitable Fund has been operating in Armenia, the country's only leading program for providing diabetic children with insulin and sugar-lowering medication. "Yeraz" closely cooperates with the endocrinological department of the "Muratsan" clinical complex of Yerevan State Medical University.
Patients having a breast cancer can apply to the Armenian American Wellness Center, which is a humanitarian project of the Armenian American Cultural Association operating since 1995. The project aims to promote the early and accurate detection of breast and cervical cancer, and to provide relatively low-cost primary health care services to women in Armenia.
Medical confidentiality and protection of personal data
The Republic of Armenia under Article 5 (c) of the Law on Medical Assistance and Service to Population guarantees that all patients have the right to confidentiality regarding the very fact they consulted with a physician as well as the state of their health and any information gathered during examinations, diagnostics, and treatment. Moreover, Article 19 (c) of the same Law sets out the obligations of medical care and service providers to respect their patients' confidentiality, except in cases provided for by Armenian legislation (for example, when the disclosure is required by law enforcement agencies). According to Article 145 of the Criminal Code of the RA patient data can be disclosed only upon request of the courts, the prosecutor's office, authorities carrying out investigations, and other authorized entities in situations and according to procedures set by law.
Currently, Armenia is in the stage of legislative reforms in this area. Amendments to the law on medical care and public services will be introduced soon which will provide a better regulation of the relationship between patients and health workers as well as introduce e-health system in Armenia.
Right to complain
As to filing a complaint about a doctor, Article 19 of the Law on Medical Assistance and Service to Population vaguely states that "medical service implementers" bear responsibility for dealing with illegal or improper medical activities, particularly where fault has caused damage to human health. It is quite unclear where to file a complaint about improper medical service delivery. However, in such cases we recommend first of all to report to the administration of the clinic if some minor violations take place and the solution can be found via negotiations. Based on the severity of the case, you can also protect your rights by lodging a complaint to Human Rights Defender or bring action in court.
Please see above other opportunities to submit a complaint:
Hotline of Human Rights Defender - 116, +374-96-116100

Hotline of Yerevan Municipality - 105, +374-11-514000

Hotline of the Ministry of Health - 8003

Hotline for citizens' complaints and appeals of staff of the Prime Minister of the RA - 117, +374-10-527000
Note: A new online system has been launched recently making it possible to submit an application, request or complaint without visiting a state body - https://e-request.am/en
Language of medical consultations
Language barrier for non-Armenian speakers is quite an obstacle when it comes to medical consultations. However, for Russian speakers have nothing to worry about since the overwhelming majority of doctors in Armenia speak Russian and can easily switch to it during their consultations. As for English, not all doctors have good language skills to an extent letting them easily consult a patient in English. In Armenia, unlike in the USA or Israel, medical institutions do not provide medical interpreters. You can though book an interpreter for medical consultation at the clinic.
Emergency medical evacuation
This type of service is provided within the package "Safe holiday" by Reso Insurance which can be received at VTB Bank.
Another option is provided by Global Air Rescue company which works with Yerevan Zvartnots airport. They offer emergency medical teams, medical equipment and ground transport.
Horizon Air Ambulance has been operating in Armenia for over 25 years transporting patients from and to Armenia. Their services are available in Yerevan, Goris, Gyumri, Tashir, Stepanavan.
In 2019, the Ministry of Health for the first time introduced a new project in air ambulance service in cooperation with Armenian Helicopters LLC.
Hospitals and Medical Centers in Armenia
As of 2018, there are 102 hospitals in Armenia, out of which, 44 are located in the capital city of Yerevan. For a list of most of Yerevan's institutions, click here. For the full list, please click here.
Note that the price list for each medical center differs greatly. When insurance companies get ready to pay your bills, they will use their own checklist of what the average cost is in Armenia. A surgery might cost 700,000 AMD in one hospital and upwards of 2 million in another. You will have to shop around, find the right place for the right price, and possibly be ready to co-pay if the hospital you want is not included on the list of hospitals the insurance company directly works with. That list grows by the year, so do not worry. Chances are that you will be covered.
A website that comes in very handy for many when it comes to finding hospitals or even doctors is doctors.am. Use it to your advantage. Also, please ask in the Armenian Repatriates Network for recommendations. Chances are that someone else has needed a particular doctor before.
All hospitals/medical centers in Armenia are either private or semi-private. Most have doctors that at least speak a little English. Some are considered more repat/expat-friendly than others. When it comes to medical care, the top private hospitals with more Western-style facilities are considered to be:
Wigmore Medical Clinic

Nairi Medical Center (insurances love working with Nairi)

Maple Leafs Armenian-Canadian Medical Clinic

Armenian-American Wellness Center

SlavMed Medical Clinic

Astghik Medical Center
It should be noted that while it was once necessary to pay off your nurses and doctors for hospital treatment, this is now against the law and all payments must go to the payment kiosk. You may, however, discreetly slip some of the staff presents and envelopes with money, if you so desire. It will not affect the service provided. If it does, please sound the alarm immediately.
Specialized Hospitals
Some of Armenia's hospitals, especially in the capital of Yerevan, have certain specializations. These include:
Polyclinics in Armenia
There are a myriad of polyclinics in Armenia, as mentioned in the quick info section above. Appendix 1 has all the polyclinics and their addresses for you to be able to find your nearest one. Polyclinics are important for every citizen as it provides a family doctor nearest to home. Easy and convenient, you will need your polyclinic to get tests done or simply talk to your doctor. You can call and schedule an appointment or even walk in whenever needed. The clinic has different cabinets for each type of practitioner or screening. Every Polyclinic covers different services. However, many of them generally provide the same services. Services such as oncological, obstetric-gynecological, therapeutic, and pediatric services are not available at all polyclinics. When a child is born in Armenia, parents are automatically directed to the polyclinic that will be serving their needs. All children with Armenian citizenship are eligible to receive free medical treatment.
Note: If a polyclinic doesn't have a specific service, they will write up a document called an ughekir for you to take to a specific hospital or polyclinic that is equipped to do the tests or offer the treatment. This is also the case for children's dentists, specifying locations.
To register for a polyclinic, the first step is to figure out the closest to your residence. Once you've determined the polyclinic you would like to register at, you have to visit it with your passport and social security card. From there, you will sign a contract that deems you one of their patients.
Dental and Eye Care
Armenia has already developed into a bit of a hub for dental tourism. That's a great thing, especially with so many dentistry clinics gearing their products for foreigners. It costs less for one to fly in from North America or Europe, get their procedures done, and fly back home than it would, for example, to have a root canal or two booked in their countries of residence. Check available dental clinics here.
When it comes to eye care, there is no shortage of professionals, either, with many correction surgeries having been performed for decades now at affordable pricing. The most common eye diseases in Armenia are cataracts, macular degeneration, diabetes, glaucoma, and corneal disorders. Eye care centers are included in most hospitals, and the Armenian Eye Care Project has been instrumental in providing treatment to adults and children alike.
You should know that optician's shops only check visual acuity (both with the help of Shellen chart and autorefractor). This check is free of charge in case you purchase contacts or glasses. Other eye exams are done in Yerevan clinics like Nairi, Wigmore, etc. There is also a separate ophthalmological center which provides a wide range of professional services in eye care.
Free Medical Treatment Eligibility
Certain members of society are eligible for free medical treatment in accordance with the law. It is recommended that you check in your specific case with the Ministry of Health, just to be sure.
Beneficiaries included in the system of family allowance with the rates of neediness of 30.01 points and higher

Invalids of 1st and 2nd groups

Invalids of 3rd group (under 18)

Children under 18

Participants of the great Patriotic War and persons equal to them

Women of childbearing age: pregnancy, prenatal/postnatal care

Adults without parental care (18-23)

Those with direction for additional medical examinations given by state eligible medical and social bodies

Individuals of conscription age

Military men and the members of their families; family members of those fallen during the defence of the RA and while doing their duties.

Employees of rescue services and members of their families, retired rescuers, disabled rescuers, members of the families of the rescuers died during their service.

Arrested and convinced people

Those who live in orphanages and retirement homes

Repressed peoples according to law

Participants in activities to eliminate Chernobyl accident consequences

People who've suffered trafficking

Refugees and members of their families

People who retired from military service as a result of injuries, diseases but are not considered disabled (within the frames of rehabilitation programs by eligible state bodies).
Those eligible for free treatment are also eligible for free medication, provided by their registered polyclinics, should it be in stock. Children under 18 are also provided with many of the meds required, should the polyclinic be stocked with what he or she needs.
Those eligible can receive such medical care as:
Arthroscopic surgery

Surgery for bone injuries, including metal constructions

Stone removal

Prostate surgery

Scleroplasty and keratoplasty (corneal transplant)
Medical Insurance in Armenia
As mentioned in the beginning, Repat Armenia has its own medical insurance brokered through Nairi Insurance. As insurance is not a normal part of people's lives here, many types do not even exist, and most that are available are not desired by the local populace. The most commonly used insurance is auto, simply because it is made mandatory by the law. When it comes to medical insurance, Armenia has multiple providers but few individual packages. The ones that are available for individuals to apply to on their own are expensive for low coverage. As the job market becomes more competitive, medical insurance benefits are added to the list of provisions the companies guarantee in order to keep their top employees. Most who consider adding this option are large and can afford to broker a good deal for their employees.
Pros: A good insurance package means paying a small amount from the start to protect you from paying a large amount in the future. $250 at the start could save you $2500.

Cons: Not everything is included in the insurance package and you might have to pay from your own pocket at times. Make sure the one you have doesn't cut corners.
Note: EU citizens are entitled to free public medical and some dental care in Armenia due to reciprocal arrangements. If one wishes for better service and more modern facilities, however, they'd have to pay extra at one of the Western-style hospitals/clinics dotting the capital city.
Pregnancy and Childbirth
Childbirth in Armenia is free. However, there are certain payments to be made before that last stage. Cesarean section is also free if required by your supervising doctor. If it is a planned C-section, you will have to pay. Normally, a 60,000 AMD payment at the start of your pregnancy at a given institution will cover all the basic needs, from blood tests to regular ultrasounds. This will be covered in full if you opt in to our medical insurance before pregnancy.
Note: When one comes across the words "regional office," it refers to the Ministry of Labour and Social Affairs regional (agency for social assistance) offices, see the list in Appendix 2.
Note: ID documents include: citizenship (including in the case of dual citizenship), residency status documents, refugee documents.
Note: Not all banks work with the MoLSA. A list of banks that do, include:
Acba-Credit Agricole Bank (Child care benefit, maternity allowance)

Araratbank (Child care benefit)

Armbusinessbank (Funeral benefits)

Artsakhbank (Pension fund operator)

Conversebank (pension, state support, social package, special accounts)

Inecobank (pension and social accounts)

VTBank (One-time allowances)
The government provides a one-time amount of 156,000 AMD as of January 1, 2020, to all non-working pregnant women from the 210th day. This helps get ready for the birth of the child and replaces the maternity leave working mothers would receive (which is much higher).
Note: Those eligible for motherhood benefits from the government include: citizens, dual citizens, and refugees with registration of residency (grandzoum). Non-citizens who have worked a minimum of one year in a given institution and who have had at least three years of grandzoum are also eligible.
Maternity leave in Armenia is split into two parts: days before your due date and days after. This is to ensure you are covered should you have a preterm baby. As such, you are entitled to a minimum of half and up to full pay maternity leave, provided by your employer, for:
140 days (70 days before and 70 days after your due date)

155 days (70 days before and 85 days after your due date) in case you have a hard delivery, as documented by your doctor

180 days (70 days before and 110 days after your due date) in case of multiple births
The hospital will provide you with a single page document for the regular births, and add secondary documents for the second and third cases, adding the additional 15 and 40 days to your maternity leave benefits. During your maternity leave, an employer cannot fire you or change your work contract. If you are a sole entrepreneur, you will have to check with the Ministry of Social Affairs about what you are entitled to receive. Note: You can calculate the amount you will receive on https://impress.am/calc/tools/disablement_new/index.php.
Note: Non-working mothers in the villages are entitled to a maternity leave stipend from the government if they present the necessary paperwork within the 140 days. Check with the Ministry for details. The amount received based on the current minimum wage is thus 126,645 AMD as of June 2020.
Government benefits for each child:
First child: 300,000 AMD

Second child: 300,000 AMD

Third child: 1,000,000 AMD

Fourth child: 1,000,000 AMD

Fifth child and more: 1,500,000 AMD
In case of multiple births, you will receive the higher amount indicated. If your second pregnancy results in twins, you will thus have a third child, meaning you will be paid 1,000,000 AMD for each, instead of the 300,000 AMD assigned to the second child. Note: The larger portion of the amounts paid for the third child and higher will be added to your bank account, while a portion will be kept back to be released on the child's 18th birthday or with special application. This may change this year.
Parents or those with power of attorney can apply for the benefits upon the birth of the child. It may be done at any of the offices or online. The only exceptions are: Parents are not citizens, the child has a birth certificate from elsewhere/sibling(s) have birth certificates from elsewhere, or if the child has passed away prenatally. If the parents are foreign citizens or the child is born outside Armenia, a document is necessary proving the child has NOT received benefits from elsewhere. Note: A child born to parents with Armenian citizenship will automatically be considered a citizen. However, if one parent does not hold citizenship, you can opt not to give it to the child. Note: Maternity and childbirth allowances are provided to all foreign citizens who are RA residents (have been registered in Armenia no less than 3 years when applying for the benefits). The amount ranges based on the number of children you have borne.
An allowance of 26,500 AMD per month will be provided to city-dwelling working mothers on maternity leave, as well as non-working mothers in rural regions, for up to two years or until they start working. For working mothers in rural regions, the amount is doubled to 53,000 AMD a month, half for their working status and half for living outside the capital, especially. Should there be two children under the age of two, both will receive monthly stipends. For twins born in the city to working mothers, this means 53,000 AMD a month, while twins born to working mothers in rural regions will receive 106,000 AMD. Those eligible to receive this amount are both natural or adoptive parents, as well as legal caretakers of the children when no parent is available. The family receives it if both parent and child are registered as living in Armenia as of their application date. To receive the additional amount for village-dwelling mothers, both mother and child must have registered residence for a minimum of one year.
Overall, a city-dwelling working mother on maternity leave will receive 300,000 AMD + 636,000 AMD if she decides to remain on maternity leave until the child's 2nd birthday. This is on top of the amount paid by your workplace and subsidized by the government. This means your first and second children will receive an overall stipend of 1,092,000 AMD, outside your work benefits. Make sure the application for the monthly stipend is presented within a year of the child's birth. If you live outside Armenia, someone granted Power of Attorney may receive the benefits for up to a year, as of July 1, 2020.
Documents Required

You will need to present the following in order to apply for state-provided benefits when pregnant or have had your child in Armenia:
Application

Documents proving the identity of both applicant and beneficiary, including SSN

Temporary unemployment document provided by medical center

Unemployed mothers provide a document written by hand or typed, stating they are neither employees nor part of a family business. Include name, surname, ID serial number, date the document was written.

If the beneficiary is registered in Artsakh, the benefits will be paid only if they are not paid for in Artsakh
More information about more specific cases can be found here: https://iravaban.net/260601.html
The decision to accept or deny the application must be made within one month. Denials may be received if the beneficiary is not eligible for government benefits, the application is incomplete or includes false information, there is no residence registration record or a non-citizen has not been registered for at least three uninterrupted years, the application was received after the 140 days of maternity leave, or the beneficiary has already received benefits from Artsakh.
Maternity Wards, Prenatal and Postnatal Care

When it comes to prenatal and postnatal care, there are multiple things to consider. Many polyclinics have treatments for infertility, STDs, and other such issues. Furthermore, prenatal care often includes: Oedema / Proteinuria and Hypertensive Disorders in Pregnancy / Childbirth and the Puerperium ♦Maternal Care Related to the Fetus and Amniotic Cavity and Possible Delivery Problems ♦Complications Predominantly Related to the Puerperium. Furthermore, certain conditions originating in the perinatal period are also treated, such as disorders related to the length of gestation and fetal growth, as well as birth traumas. Some have a focus on miscarriage prevention and treatment, as well as the treatment of complications arising in pregnancy. Few polyclinics also offer childbirth education classes, which might come in very handy. There are also psychotherapy sessions during pregnancy and family planning sessions.
Maternity wards are found in each of these hospitals. They generally include departments or high-risk pregnancies, maternity and postpartum departments, intensive therapy and reanimation for newborns, gynecology and laboratory diagnostics.
Astghik Medical Center- 28/1 D. Varuzhan St. - (37460) - 651257

Kanaker- Zeytun Maternity Hospital - 7/2, Hrachya Nersisyan str. - (010) 28 51 45

Margaryan Maternity Hospital - 22 Mashtots Ave. - +374 10 53 13 42

Sourb Astvasatsin Maternity Hospital - Babajanyan 21 - (010) 72 78 01

Beglaryan Medical Center - 56 Abovyan St.- (37410) - 582224

Erebuni Medical Center - 14 Titogradyan St. - (37410) - 471100

Grigor Narekatsi Medical Center - 22nd Nor-Aresh St. 63/1 - (374264) - 22103

St Gregory the Illuminator Medical Center - 10 Gyurjyan St. - (37410) - 645900

Shengavit Medical Center - 9 Manandyan St. - (37410) - 443373

SlavMed Medical Center - 4/2 Marshal Baghramyan Ave., - (37410) - 322211

Surb Grigor Lusavorich Maternity Hospital - Nor Nork 3rd Microdistrict, Gyurjyan St., 10 Building +374-11-600003

Vagharshapat Maternity Hospital - 0 Spandaryan Street, Vagharshapat 1101 (0231) 56700

Surb Asrvatsamayr Maternity Hospital - Arno Babajanyan 64 St. (010) 727801

Qanaqer-Zeytun Tsnndatun - 7/2, Nersisyan Street (010) 285288
Outside Yerevan, maternity hospitals can be found in Akhuryan, Artik, Abovyan, Gyumri (Austrian Hospital of Mother & Child and Gyumri Maternity Hospital), Charentsavan, Champarak, Gavar, Kapan, Hraztan, Masis, Noyemberyan, Sevan, and Stepanakert. There are two research centers in Yerevan, as well - Surb Astvatsamayr Maternity Hospital, also known as the Artashesyan polyclinic, is a center for children and women in need of specific services. This includes thoracal and neurosurgery for children, and has departments for obstetrics and gynecology, as well. Yerevan, 46/1, Artashesyan str. - (010) 42-01-52
Blood Type Depiction

We thought this topic needed a separate subheading since it will confuse many repats. While most of the world uses the ABO system with the positive and negative rhesus, Armenia and most post-Soviet countries opt for the number system. Below is a photo to help you understand which is which. You will notice that police, as well as army personnel, have such badges to help identify their blood transfusion needs more easily should they be caught in a situation requiring it. When you go in for a blood test, these are the numbers you will be told. When you are asked, use these numbers to fill out your doctor's questionnaire.
Immunization Schedule
Armenia follows the WHO schedule in immunizing children. The immunizations schedule is plastered all over the childrens' polyclinics, as well as in the OB/GYN's office before childbirth. The table below shows the months at which point you will receive a call to bring your child in for immunization. There are separate rooms in the polyclinics with doctors specifically there for this task. The structures are quite old and need a full revamp but the medication is the latest from Europe that's imported into Armenia. Note: It is not a mandatory thing, though highly recommended by your pediatrician. Many parents do opt not to immunize, though your pediatrician will state that should your child contract the disease, problems might arise.
Annual flu shots can be obtained at all polyclinics in Armenia. Go to the one you're registered at. Below is the immunization chart for children. The HPV vaccine is also available for young teens.

| | | | |
| --- | --- | --- | --- |
| First 24-48h after birth | Tuberculosis, Hepatitis B | 24 weeks | Inactivated polio |
| 6 weeks | Diphtheria, Tetanus, Whooping Cough, Haemophilius influenzae B, Hepatitis B, pneumococcal conjugate, polio, rotavirus | 12 months | Measles, mumps, and rubella (MMR) |
| 12 weeks | Diphtheria, Tetanus, Whooping Cough, Haemophilius influenzae B, Hepatitis B, pneumococcal conjugate, polio, rotavirus | 18 months | Diphtheria, Tetanus, Whooping Cough, Haemophilius influenzae B, Hepatitis B, polio |
| 18 weeks | Diphtheria, Tetanus, Whooping Cough, Haemophilius influenzae B, Hepatitis B, pneumococcal conjugate, polio | 6 years | Diphtheria, Tetanus, polio, MMR |
Disability Care

Disability pensions are available for individuals who obtained injuries and are not considered disabled due to their work, as well as from birth defects, childhood illnesses, natural and technical disasters, etc. For those who are disabled due to non-work circumstances, a pension is provided should one have a certain amount of work experience. Those not deemed eligible for the pension are provided with benefits instead.

| | | | |
| --- | --- | --- | --- |
| Up to 23 years of age | 2 years of work | 32-34 | 6 years |
| 23-25 | 3 years | 35-37 | 7 years |
| 26-28 | 4 years | 38-40 | 8 years |
| 29-31 | 5 years | 41-43 | 9 years |
| | | 44+ | 10 years |
Armenian by Birth

The Tallest Trees Have The Strongest Roots - Victor Akulian

Armenian by Birth

Artak Abrahamyan - Homecoming with a new beginning

Armenian by Birth

Armenian by Birth

Tatevik Khatchikian - The Founder of Blooming Armenia

Armenian by Birth

Repat Impact: Lucineh Kassarjian

Armenian by Birth

Repat Impact: Sara Anjargolian

Armenian by Birth

Armenian by Birth

Nare Bejanyan: When Music Meets Mountains

Armenian by Birth

Brick By Brick: How VERELK Supports Business in Artsakh

Armenian by Birth

Karaberd - Bringing the Diaspora Back to Rural Armenia

Armenian by Birth

Creopia: Vanadzor's Art Hub

Armenian by Birth

From Two Different Worlds with One Common Goal

Feature article

Re-shaping Armenia: projects that need your support

Creators

DiasPROա: a video project that promotes Diaspora Armenians

Creators

Georgi Kevorkov: Armenian Global Community

Repatriation

A Repat from Iran Boosting Medical Tourism in Armenia

Feature article

Diaspora and Economic Development: A Systemic View

Feature article

Dual citizenship in Armenia: The nature of the debate since independence

Feature article

Diaspora Engagement: New Opportunities, New Vision

Feature article

Can Diaspora Bonds Supercharge Development Investment?

Feature article

Development through Diversity: Engaging Armenia's New and Old Diaspora

Armenian by Birth

Repat for Six Years and Twenty-five Days

Armenian by Birth

Armenian by Birth

A teenager Integrating in Armenia: Do's & Don'ts

Armenian by Birth

116 Days In: Repatriates' Views on the New Armenia

Armenian by Birth

A Repat Experience: Comparing with a Canadian Lifestyle

Armenian by Birth

Armenian by Birth

Yeram Fabien Tomarci - How Do I Work in Armenia

Armenian by Birth

Nairi Zadikian - Connecting the Dots

Armenian by Birth

Per Aspera ad Astra: One Year in Armenia

Armenian by Birth

Armenian by Birth

Armenian by Choice

Opportunities For Teenagers in Armenia

Armenian by Birth

Repat Experience: Living in Ejmiatsin

Armenian by Birth

Armenian by Birth

Armenian by Birth

How I ended up in Artsakh's Kashatagh Province: Part I

Armenian by Birth

Levon Hayrapetyan. From Dublin to Armenia

Armenian by Birth

Why Armenia - Hrayr Barsoumian

Armenian by Birth

Why Do Millennials Repatriate? - Araz Kekejian

Armenian by Birth

Armenian by Birth

"Nothing hits you by surprise or shock, unless you're a pedestrian trying to cross the street, of course." - Raffi Youredjian

Armenian by Birth

Why Millennials Repatriate To Armenia?

Armenian by Birth

Armenian by Birth

Hilariously Awkward Situations You May Face: Vol. 1

Armenian by Birth

Armenian by Birth

Armenian by Birth

Armenian by Birth

Armenian by Birth

Armenian by Birth

Sonya's Guide to Achieving the Armenian Dream

Volunteering

Armenian by Birth

The Difficulties of Moving

Armenian by Birth

From Engagement to Investment: The Story of Olivier Mouradian

Armenian by Birth

Armenian by Birth

Armenian by Birth

Armen Avak Avakian: The Best Time To Be In Armenia Is NOW

Armenian by Birth

Armenian by Choice

Armenian by Birth

Armenian by Choice

To live in Armenia means to have self-esteem!

Armenian by Choice

Tips on Navigating through Armenia

Armenian by Birth

Finding Your Way Around in the Pink City

Armenian by Choice

Making It In Armenia: The Tourist

Armenian by Choice

Armenian by Birth

Armen and Arpi Khachatrians

Armenian by Birth

Armenian by Birth

Armenian by Choice

Armenian by Birth

Armenian by Birth

Armenian by Choice

Armenian by Birth

Armenian by Birth

Armenian by Birth

FIVE Years discovering the Armenian Highland!

Armenian by Birth

Armenian by Birth

Hayrenaser Moves To Armenia

Armenian by Birth

The Turning Point: Armineh Panossian

Armenian by Birth

Armenian by Birth

Armenian by Birth

Armenian by Birth

Armenian by Birth

Armenian by Birth

Armenian by Birth

Armenian by Birth

Sevag and Tamar Gosdanian

Armenian by Birth

Armenian by Choice

Armenian by Birth

Armenian by Birth

Armenian by Birth

Armenian by Birth

Armenian by Birth

Armenian by Birth

Armenian by Birth

Armenian by Birth

Armenian by Birth

Armenian by Birth

Five Differences Between NYC and Yerevan: Metro System

Armenian by Birth

Armenian by Birth

Armenian by Birth

Armenian by Birth

Armenian by Birth

Tadevos and Sasnuhy Paskevichyan

Armenian by Birth

Armenian by Birth

Armenian by Birth

Armenian by Birth

Armenian by Birth

Armenian by Birth

Armenian by Birth

How To 'Repat' Part Two: Making It Here

Armenian by Birth

Armenian by Birth

Armenian by Birth

Armenian by Birth

Armenian by Birth

Armenian by Birth

Digital Nomad

Alexander Maslenkov - Digital Nomad from Belarus

Digital Nomad

Serouj Baghdassarian - Digital Nomad from Lebanon

Armenian by Birth

Levon Der Bedrossian: The Long Way Home

Armenian by Birth

From Russia to Martuni, Armenia: The Woman Behind Tagani

Armenian by Birth

Joanna Derbedrossian: Lessons Learned in Armenia

Repatriation

Why do millennials repatriate? - Hagop Degermedjian

Repatriation

Armen Mardirossian - Repat Story

Armenian by Birth

"The time to move is now." - Caique Gudjenian

Armenian by Birth

Armenian by Birth

Volunteering

Raffi's Very Diverse Birthright Armenia Experience

Volunteering

The Experience of Lifetime

Armenian by Choice

"Loretsi" Brian: A Peace Corps Volunteer Extends His Stay for Another Year in Armenia

Volunteering

Meet Birthright's Pathway to Armenia Fellows

Volunteering

Volunteering

Meet Birthright Armenia intern Rachel Townzen

Feature article

Rules of Conduct for Citizens During Hostilities. Call to Action

Armenian by Birth

Ariss Kouyoumjian: American Soldier, Armenian Duty

Volunteering

From Belgium to Hayastan: How Language Shouldn't Hold You Back

Armenian by Birth

Armenian by Birth

Gayane Manukyan: From Armenia Back To Armenia

Armenian by Birth

"You need more than just patriotic reasons to come back to live in Armenia." -Tatev Petrossian

Armenian by Birth

Sarine Arslanian: A Storyteller in Armenia

Armenian by Birth

Impact of Global Armenians: Alain Touhadian

Armenian by Birth

Back to the Basics in the Motherland; my Armenia

Armenian by Birth

Making It In Armenia - Understanding

Armenian by Birth

Armenian by Birth

Armenian by Birth

Armenian by Birth

Armenian by Birth

Nune Malakyan: I Found Myself In Armenia

Armenian by Birth

From Good To Great: Zorah's Success Poetry

Armenian by Birth

Making It In Armenia: Pretending

Armenian by Birth

About the Hybridity in Diaspora

Armenian by Choice

Armenian by Birth

That was then…This is now

Armenian by Birth

Things I Like About Yerevan – Compared To Los Angeles

Armenian by Choice

Armenian By Choice: Hiroki Tachiiri From Japan

Armenian by Choice

Armenian By Choice: Liliana and Monica Condes from Colombia