Retirement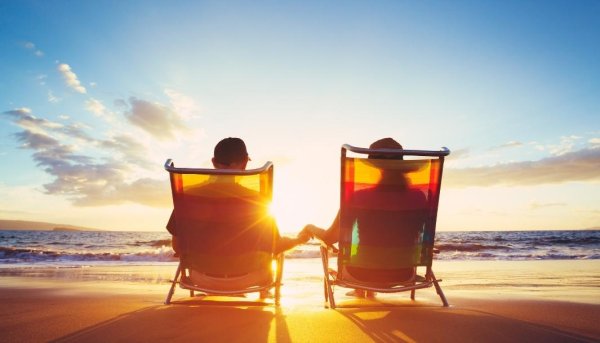 Retiring in Armenia is what many consider in their life plans. After all, with the amount of pension received from one's current country, it is more than possible to live a comfortable life in Armenia, even with the loss of social security benefits that occur in some countries. Please check with the country you will be receiving your pension from before deciding on your budget for Armenia. You may find it isn't as much as you were hoping for after all the cuts made due to your non-resident status.
Retirement age in Armenia is 63 years old for those who have a working experience, a number that's remained unchanged for decades now. There are no forecasts about increasing retirement age in Armenia. Average pension size is 42,000 AMD as of spring 2020. For those who do not have working experience, retirement age is 65. People coming from abroad are also eligible for pensions and can get 26,500 AMD in case they have either residency or citizenship and have grantsoum in Armenia.
Note: If you plan on living in Armenia long enough to receive a pension here, please refer to the section listed under Employment. It will give you a better sense of where you'll be by the time you retire. If you are already paying into the pension fund, you should be receiving quarterly reports on the amount you have contributed to date. You need to work for a minimum of 10 years to qualify. Work experience is potentially calculated from the age of 16.
Early retirement can be applied for from the age of 55, so long as one has 25+ calendar years of work experience and has 15+ years of work experience in dangerous and hard labor. There are other aspects to the second point as well, and should be asked about if one has had many years of extremely dangerous work experience. One may be eligible for early retirement from the age of 59 if he/she has worked for over 25 years, over 20 years in harsh/dangerous conditions, and meets the other criteria required. Check with the Ministry of Labor for eligibility. Should an individual have worked for 35+ years and is unemployed at the age of 52, he/she is eligible for early retirement. Partial early retirement is provided to those who:
Work in certain fields of culture and education and have done so for over 25 years (currently 55+), where over 12 years were spent in a single field

Are actors or work in theatre, are over 50 years of age, have 25+ years of experience, out of which 12+ years were spent in their field
Documents Necessary for Pension Application

If one is eligible for pension, based on the info provided above and on the MLSA.am website, he/she must apply at the nearest office that processes these cases. See the list of territorial departments of social security service offices by districts available here. Documents required:
Written request (dimum)

ID with grandzoum

SSN

Documents proving years of work experience

Photo (4x6)

Application form filled out at the office
Once done, you will receive a document which includes the application number, the date, the staff member's contact information, and the deadline by which you must have any extra paperwork submitted, if necessary. You will receive an answer to your application within five working days. The amount you will receive is dependent on multiple factors available on the ministry's website. Note: It is possible to be denied pension if you are considered ineligible, do not have a registered address (grandzoum), the documents presented and that which is available in official files do not coincide. Note: Pensions can be recalculated over time.
Medical Treatment and Insurance

While the Repat Armenia brokered medical insurance covers individuals up to the age of 70 (longer if you apply before the cutoff age), generally insurance in Armenia will not provide coverage for individuals over the age of 65. It is unfortunate, however the business side of this is understandable. There are, however, certain things the government will cover for the elderly within BBP (Basic Benefit Package):
Outpatient care
All PHC (Primary Healthcare services): doctors, gynecologists, neurospecialists and general laboratory test (blood tests, urine tests, ultrasounds, x-rays) - most of PHC are free;

Pharmaceutical goods procurement: Drugs must be part of the approved essential drug list. PHC doctor referral is needed. 50% copay needed for pensioners that are alone and unemployed, pensioners that are alone and unemployed with children under 18 years in the family, children with single mothers, 70% copay for pensioners who are not working;

Centralized distribution of pharmaceutical products by diseases: diabetes, tuberculosis, mental health, cancer and hematological (malignant form), epilepsy, hemodialysis, chronic diseases are fully covered by the Government. PHC doctor referral is needed.

Ambulance care: fully covered by the Government.
Inpatient care
Patients with the diseases approved by the MoH and classified under diseases and health statuses that need emergency care - no copayment needed. PHC facility referral not required.

Patients with MOH approved diseases: tuberculosis, infections, mental health and narcology (PHC facility referral is not required), cancer (malignant), hematology (malignant), chemotherapy, hemodialysis - No copayment. PHC facility referral is required.
Disability Pensions

Disability Pensions are provided to those who either found themselves disabled because of the nature of their work, at which point the number of years of experience is inconsequential, or outside of work (from birth, childhood illness, natural occurrence, from natural and technical disasters), as long as they had a certain number of years of experience. The full chart is available under the Medical section. Disability pensions are added to the main pension provided, the amount based on level of disability. Those in the 1st group see a 40% increase, while those in the 2nd group see a 20% increase.
Retirement Homes

In Armenia, most elderly stay in their homes or live with their families as they reach retirement age and beyond. There are no retirement communities as one is used to seeing in North America, and the elderly homes that exist are few and far between. They normally consist of a simple house turned into a retirement home that houses elders left without familial support, for the most part. A few you may come across are:
Retirement Planning

Considering the deficit in retirement communities that would provide a great deal of entertainment for the elderly, it is important to start planning for your retirement early. This is the case in most countries, of course. Normally, there are three revenue streams to rely on: pensions, investments, and, should your workplace provide it, retirement benefits. The last is not common in the least when it comes to Armenia, but if you are moving from abroad, it may be an option. Costs you will have to consider:
Will you be renting a home or owning it in Armenia?

Monthly bills

General living expenses as presented in the beginning

Will you need a housekeeper?

Will you need a visiting or live-in nurse?
Hiring help is an easy enough process in Armenia. There are many groups dedicated to the finding of caretakers and nurses, many of whom actually get paid more working for you than in a medical center. A nurses wage normally ranges around the minimum, meaning even a 20k increase is seen as quite the boon. Prices for hiring nurses and caretakers depend on what is to be expected of them. An average of 500-800 AMD an hour is to be considered, in general. The specifics will be discussed with the candidates.
Topics
Armenian by Birth

The Tallest Trees Have The Strongest Roots - Victor Akulian

Armenian by Birth

Artak Abrahamyan - Homecoming with a new beginning

Armenian by Birth

Armenian by Birth

Tatevik Khatchikian - The Founder of Blooming Armenia

Armenian by Birth

Repat Impact: Lucineh Kassarjian

Armenian by Birth

Repat Impact: Sara Anjargolian

Armenian by Birth

Armenian by Birth

Nare Bejanyan: When Music Meets Mountains

Armenian by Birth

Brick By Brick: How VERELK Supports Business in Artsakh

Armenian by Birth

Karaberd - Bringing the Diaspora Back to Rural Armenia

Armenian by Birth

Creopia: Vanadzor's Art Hub

Armenian by Birth

From Two Different Worlds with One Common Goal

Feature article

Re-shaping Armenia: projects that need your support

Creators

DiasPROա: a video project that promotes Diaspora Armenians

Creators

Georgi Kevorkov: Armenian Global Community

Repatriation

A Repat from Iran Boosting Medical Tourism in Armenia

Feature article

Diaspora and Economic Development: A Systemic View

Feature article

Dual citizenship in Armenia: The nature of the debate since independence

Feature article

Diaspora Engagement: New Opportunities, New Vision

Feature article

Can Diaspora Bonds Supercharge Development Investment?

Feature article

Development through Diversity: Engaging Armenia's New and Old Diaspora

Armenian by Birth

Repat for Six Years and Twenty-five Days

Armenian by Birth

Armenian by Birth

A teenager Integrating in Armenia: Do's & Don'ts

Armenian by Birth

116 Days In: Repatriates' Views on the New Armenia

Armenian by Birth

A Repat Experience: Comparing with a Canadian Lifestyle

Armenian by Birth

Armenian by Birth

Yeram Fabien Tomarci - How Do I Work in Armenia

Armenian by Birth

Nairi Zadikian - Connecting the Dots

Armenian by Birth

Per Aspera ad Astra: One Year in Armenia

Armenian by Birth

Armenian by Birth

Armenian by Choice

Opportunities For Teenagers in Armenia

Armenian by Birth

Repat Experience: Living in Ejmiatsin

Armenian by Birth

Armenian by Birth

Armenian by Birth

How I ended up in Artsakh's Kashatagh Province: Part I

Armenian by Birth

Levon Hayrapetyan. From Dublin to Armenia

Armenian by Birth

Why Armenia - Hrayr Barsoumian

Armenian by Birth

Why Do Millennials Repatriate? - Araz Kekejian

Armenian by Birth

Armenian by Birth

"Nothing hits you by surprise or shock, unless you're a pedestrian trying to cross the street, of course." - Raffi Youredjian

Armenian by Birth

Why Millennials Repatriate To Armenia?

Armenian by Birth

Armenian by Birth

Hilariously Awkward Situations You May Face: Vol. 1

Armenian by Birth

Armenian by Birth

Armenian by Birth

Armenian by Birth

Armenian by Birth

Armenian by Birth

Sonya's Guide to Achieving the Armenian Dream

Volunteering

Armenian by Birth

The Difficulties of Moving

Armenian by Birth

From Engagement to Investment: The Story of Olivier Mouradian

Armenian by Birth

Armenian by Birth

Armenian by Birth

Armen Avak Avakian: The Best Time To Be In Armenia Is NOW

Armenian by Birth

Armenian by Choice

Armenian by Birth

Armenian by Choice

To live in Armenia means to have self-esteem!

Armenian by Choice

Tips on Navigating through Armenia

Armenian by Birth

Finding Your Way Around in the Pink City

Armenian by Choice

Making It In Armenia: The Tourist

Armenian by Choice

Armenian by Birth

Armen and Arpi Khachatrians

Armenian by Birth

Armenian by Birth

Armenian by Choice

Armenian by Birth

Armenian by Birth

Armenian by Choice

Armenian by Birth

Armenian by Birth

Armenian by Birth

FIVE Years discovering the Armenian Highland!

Armenian by Birth

Armenian by Birth

Hayrenaser Moves To Armenia

Armenian by Birth

The Turning Point: Armineh Panossian

Armenian by Birth

Armenian by Birth

Armenian by Birth

Armenian by Birth

Armenian by Birth

Armenian by Birth

Armenian by Birth

Armenian by Birth

Sevag and Tamar Gosdanian

Armenian by Birth

Armenian by Choice

Armenian by Birth

Armenian by Birth

Armenian by Birth

Armenian by Birth

Armenian by Birth

Armenian by Birth

Armenian by Birth

Armenian by Birth

Armenian by Birth

Armenian by Birth

Five Differences Between NYC and Yerevan: Metro System

Armenian by Birth

Armenian by Birth

Armenian by Birth

Armenian by Birth

Armenian by Birth

Tadevos and Sasnuhy Paskevichyan

Armenian by Birth

Armenian by Birth

Armenian by Birth

Armenian by Birth

Armenian by Birth

Armenian by Birth

Armenian by Birth

How To 'Repat' Part Two: Making It Here

Armenian by Birth

Armenian by Birth

Armenian by Birth

Armenian by Birth

Armenian by Birth

Armenian by Birth

Digital Nomad

Alexander Maslenkov - Digital Nomad from Belarus

Digital Nomad

Serouj Baghdassarian - Digital Nomad from Lebanon

Armenian by Birth

Levon Der Bedrossian: The Long Way Home

Armenian by Birth

From Russia to Martuni, Armenia: The Woman Behind Tagani

Armenian by Birth

Joanna Derbedrossian: Lessons Learned in Armenia

Repatriation

Why do millennials repatriate? - Hagop Degermedjian

Repatriation

Armen Mardirossian - Repat Story

Armenian by Birth

"The time to move is now." - Caique Gudjenian

Armenian by Birth

Armenian by Birth

Volunteering

Raffi's Very Diverse Birthright Armenia Experience

Volunteering

The Experience of Lifetime

Armenian by Choice

"Loretsi" Brian: A Peace Corps Volunteer Extends His Stay for Another Year in Armenia

Volunteering

Meet Birthright's Pathway to Armenia Fellows

Volunteering

Volunteering

Meet Birthright Armenia intern Rachel Townzen

Feature article

Rules of Conduct for Citizens During Hostilities. Call to Action

Armenian by Birth

Ariss Kouyoumjian: American Soldier, Armenian Duty

Volunteering

From Belgium to Hayastan: How Language Shouldn't Hold You Back

Armenian by Birth

Armenian by Birth

Gayane Manukyan: From Armenia Back To Armenia

Armenian by Birth

"You need more than just patriotic reasons to come back to live in Armenia." -Tatev Petrossian

Armenian by Birth

Sarine Arslanian: A Storyteller in Armenia

Armenian by Birth

Impact of Global Armenians: Alain Touhadian

Armenian by Birth

Back to the Basics in the Motherland; my Armenia

Armenian by Birth

Making It In Armenia - Understanding

Armenian by Birth

Armenian by Birth

Armenian by Birth

Armenian by Birth

Armenian by Birth

Nune Malakyan: I Found Myself In Armenia

Armenian by Birth

From Good To Great: Zorah's Success Poetry

Armenian by Birth

Making It In Armenia: Pretending

Armenian by Birth

About the Hybridity in Diaspora

Armenian by Choice

Armenian by Birth

That was then…This is now

Armenian by Birth

Things I Like About Yerevan – Compared To Los Angeles

Armenian by Choice

Armenian By Choice: Hiroki Tachiiri From Japan

Armenian by Choice

Armenian By Choice: Liliana and Monica Condes from Colombia