Team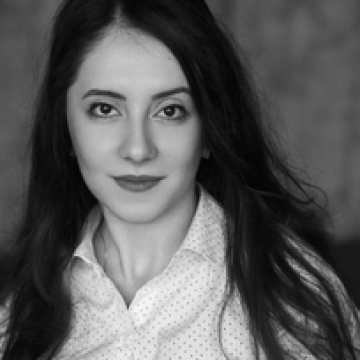 From Belarus

To Armenia

Marianna Chobanyan
Programs Manager
Marianna repatriated to Armenia in 2019 from Minsk, Belarus.
At Repat Armenia, Marianna is up to:
- Organizing programs and activities in accordance with the mission and goals of the Repat Armenia Foundation
- Organizing "Imagine Armenia" forums abroad multiple times a year to increase engagement with Armenia
- Developing new programs to support the strategic direction of the organization
- Creating and managing long-term goals
- Monitoring multiple projects through the entire program cycle
- Developing an evaluation method to assess program strengths and identify areas for improvement
- Implementing and managing changes and interventions to ensure project goals are achieved
- Networking and maintaining relations and communication with both individuals and companies/organizations/foundations in Armenia and abroad
- Developing annual promotion strategies, including programs, etc.
You can contact Marianna at
[email protected]
for collaboration and promotion.