My Way Home
Joanna Derbedrossian: Lessons Learned in Armenia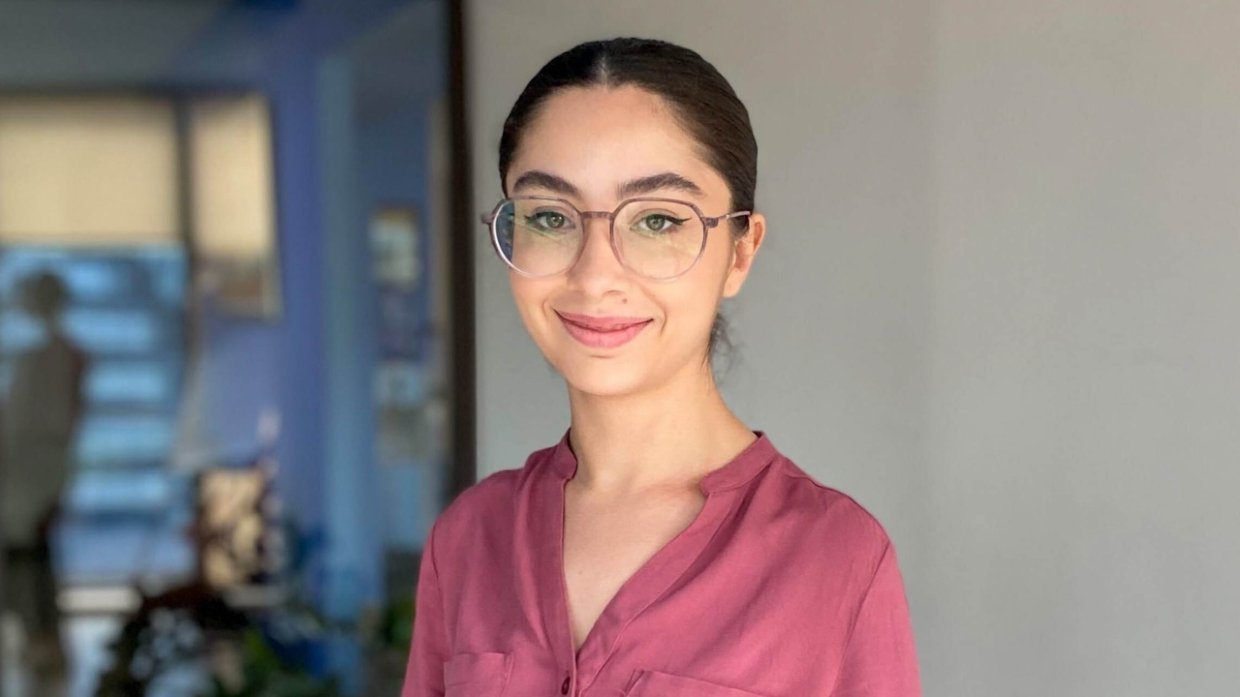 Joanna Derbedrossian is one of the successful participants of Repat Armenia's Employment Support Program for the Lebanese Armenians. And here is her story and tips for the fellow repats.
I am a Syrian Lebanese Armenian girl who has been through a lot (clearly, you can tell from the nationalities). I was born and raised in Damascus, Syria, but then the war started there, and my family and I had to move to a place we thought was safer and more stable than Damascus. We moved to Beirut in December 2012, and we thrived there, personally, academically, and professionally, but life isn't that easy, is it?
In 2019, when the socioeconomic situation in Lebanon started to deteriorate, we thought about making our lifelong dream of moving to our homeland a reality. Things weren't that easy, again, until eventually, we decided to leave Beirut and move to Armenia in October 2021.
Of course, I knew that I would face many challenges and that it wouldn't be easy, especially since it wasn't the first time I moved from one country to another. My destination was Armenia, and I thought it might be a little bit easier because, a tiny reminder, I'm Armenian. To my surprise, it wasn't that easy at all. I faced many barriers and obstacles on my way.
The one that pops into everyone's mind is language. It was not easy to communicate with the locals, but I learned a few lessons along the way. You HAVE TO make an effort to speak the Eastern Armenian dialect and pay attention to how the locals talk. The best way to do that is to connect with the local Armenians, participating in the events that aim to introduce repats to other repats and locals (the Repat Armenia team does a great job in that area alongside many others).
Another challenge was finding a job. Finding a job in Armenia is essential to integrate and feel that you entirely belong to the community. Now I know that it's easier said than done. I'm not going to lie, it is difficult to find a job, but I learned some lessons about this, too. Being flexible is necessary. You're probably not going to find your dream job immediately. Even if you do, that's great, but if you don't, please don't give up. Having any job in Armenia will help you with language, connections, and networking, and obviously, will cover your expenses. Besides that, trust me when I tell you, you will learn lots of new things that will help you grow as a person.
A funny (not that funny) obstacle I didn't expect to face in Armenia is the weather. I knew that it gets cold in winter, but I did not expect it would get THIS COLD! The solution to this, however, is pretty simple. First, you buy shoes with faux fur inside to keep your feet warm (believe me, that's the most crucial part). You also need to wear a scarf, a hat, and a pair of gloves, and the obvious, you need to wear warm clothes under your warm jacket, and you're good to go!
Finally, my fellow repats, I have learned these lessons in less than three months of living in Armenia. I have also found a great job in less than two months after I moved to Armenia with the help of the dedicated team of
Repat Armenia
. Imagine what you can do in more than three months. My last advice for you is to be patient, have faith, and honestly, enjoy your homeland!
Joanna Derbedrossian
READ MORE
See all
Repat Story

Dr. Lucy Karahagopian's Journey Enriching Armenian Healthcare

Repat Story

Tatevik's Inspiring Journey Back to Armenia

Digital Nomad

Discover Armenia: A Haven for Digital Nomads

Tips

Embracing Learning and Adventure: A Day in the Life of a Kid in Armenia