My Impact
Aida Mutafyan: Bicycles are changing Armenia

Repat Armenia Foundation spoke to Aida Mutafyan, Executive Director of Mimo Bike. These are the same yellow bikes that appeared in our capital in 2019 and thus actively instill a culture of eco-friendly mobility in the city's residents.
Aida, please tell us a little about yourself, your background, and your move to Russia.
- My family are third-generation Yerevan residents. My ancestors came here in the early 20th century from Shusha, Shulaveri (Georgia), Tbilisi, and Bajazet (now Turkey, fleeing the Genocide). I was born in Yerevan and when I was 7 years old my family moved to Moscow. From then until 2022, I lived mainly in Moscow.
What is your profession and what work experience do you have in Russia?
- I graduated from the
Higher School of Economics
, specializing in Banking and Finance, and from the UL External Programme. For a while, I worked in consulting in a large Big 4 company. During the period of formation of the public procurement system, I became interested in this topic and moved into this field. I worked in the public sector and in large private companies, mainly with foreign partners, dealing with both the procurement campaign itself and the regulation of this activity. The last position I left when I decided to move to Armenia was head of procurement for a management company in a large Russian holding company with enterprises in various cities of the Russian Federation.
How did you keep in touch with Armenia before you moved there?
- Fortunately, I never lost this connection. It was customary in our family to fly to Armenia at least once a year. It is also a great merit of my parents that we always spoke Armenian at home and attended our church. Accordingly, there was no language or mental barrier when we visited Armenia.
When did you decide to return to live in Armenia? What motivated you to take this step?
- I love my homeland very much, so I was thinking about moving all the time, but how should I put it correctly, in the background. Because I thought that it could be realized at any moment because the country is not going anywhere.....
However, when the war started in 2020 and it ended tragically for our people and country, I realized that I had to move either now or, in the worst scenario, this opportunity may never come.
I clearly realized that the country needs specialists, experts in their field, with a broad outlook and experience in solving various problems. The more such people move here, the faster Armenia will get back on its feet.
I also realized that not only the authorities, corruption, etc. are to blame for the current state of the country, but also I, among others. Because I was living outside this country I was giving all my resources to another country instead of doing it here.
Aida, tell us how and when did you join Mimo Bike?
- I joined the Mimo bike team recently. The values of the company are very close to me, so we quickly got along with the team and the founders of the company. The company was founded in 2019. It is the first sharing company in Armenia that aims to instill a culture of eco-friendly mobility in people. The company was founded by two friends from abroad, who wanted to help our capital not to "suffocate" in cars, to teach young people that cycling is cool, fashionable, environmentally friendly and a great alternative to fitness in the gym.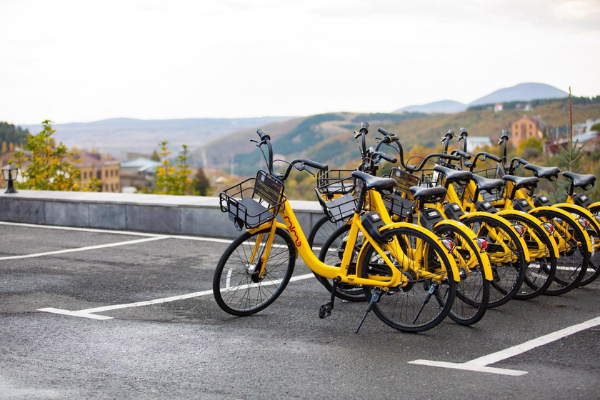 What difficulties did you encounter at the beginning of your journey?
- Transitioning into a new type of business and in a different country is a challenge in itself. However, given my interest in the business and the help of the owners and the team, I quickly orientated myself and got into the working process. The main difficulty for me was the different working atmosphere from Moscow, the slow pace of decision-making, the execution of tasks by employees and decision-making by partners.
Tell us a little bit more about the activities of Mimo Bike. Are there plans to develop in the regions of Armenia or is the focus only on Yerevan?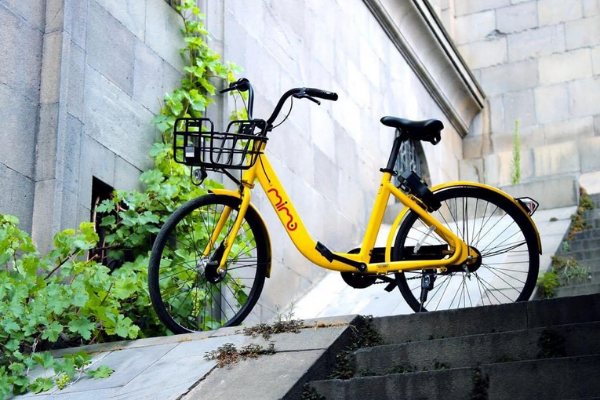 - As I have already said our company is the first sharing platform in Armenia, we have a fleet of 880 bikes, which makes us the leader in the country in this sector. We use our own developed software, which gives us advantages over other sharing companies. We offer flexible fares, including a reduced rate for students. Our goal is to make cycling the norm, to relieve traffic jams in our capital city, and to make the use of environmentally friendly mobile transport the norm. Mimo is planning its presence in all regional centers of Armenia, including 2 years of seasonal operation (from the end of March to the end of September) in Vagharshapat.
What organizations do you cooperate with and how do you promote the idea of sustainable urban transport?
- In the three years of our existence, we have cooperated with various organizations, including state institutions. We have provided our bicycles free of charge on car-free days, participated in bike rallies, and participated free of charge in the Republic Day celebrations in Gyumri in 2020. Now we are planning joint projects with
Climate Uturn
and other environmental initiatives in Armenia. We are open to cooperation with everyone who is close to the topic of ecology and rational use of resources.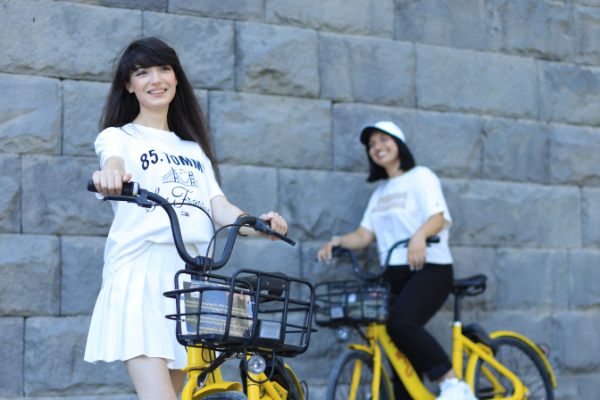 What three tips can you give to potential returnees, especially those who would like to start a business in Armenia?
- Be daring. Take the first step. If you have been successful in another country, you will definitely find your place in your homeland.
Don't make a comparative analysis of "here and there": home, laws, order, government, life there and here. Armenia and people in the country have changed a lot over the last 5 years, be ready for another reality, which is different from the stories of relatives and childhood memories.
Turn to organizations like
Repat Armenia
for help - it is real help, saving time and effort.
Marianna Chobanyan
Read More
See all